2008 LowCal 250
(plus a great weekend of riding!)
Was very eager for this weekend. My buddy Craig was putting on a rally in Sandy Eggo. As expected it was a great time and I put a nice loop in over the long weekend.
My route ended up looking like this: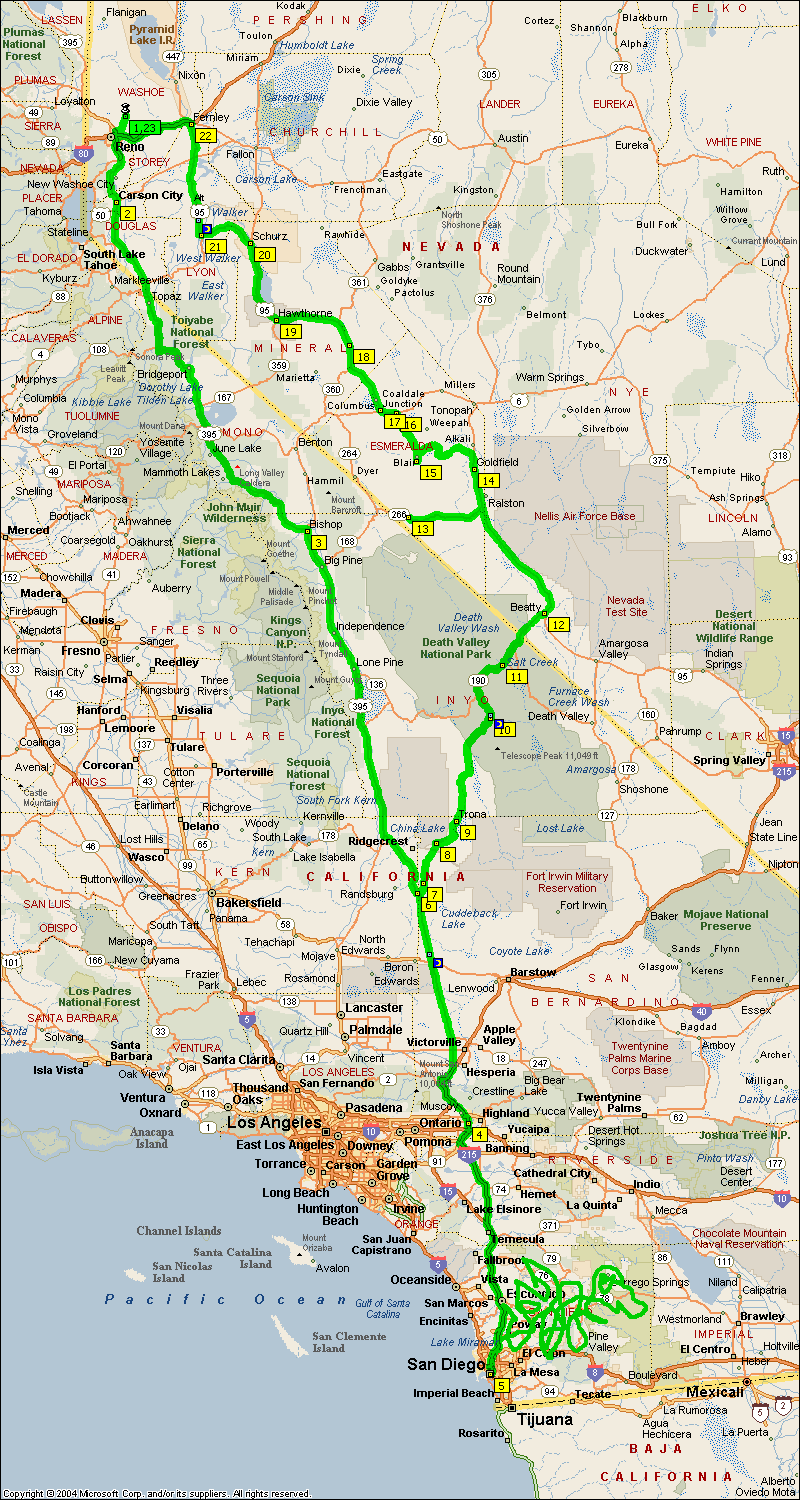 ---
I left Reno at 2:00a -figured I'd beat the minor traffic through Reno and Carson City and more importantly get to Sandy Eggo before rush hour traffic got going. It was a good plan ...well except it meant going through the eastern Sierras in very cold weather.
Yep, it was COLD ....not so much in Reno ....but 17F in Bridgeport and the passes north and south were even colder. FJR's temp guage showed just one bar for hours of riding. I've had one bar before, but never for such an extended period.
I knew that when the sun came up, and when I got past Mammoth things would get better fast ...and coincidentally I got to Bishop at sunrise.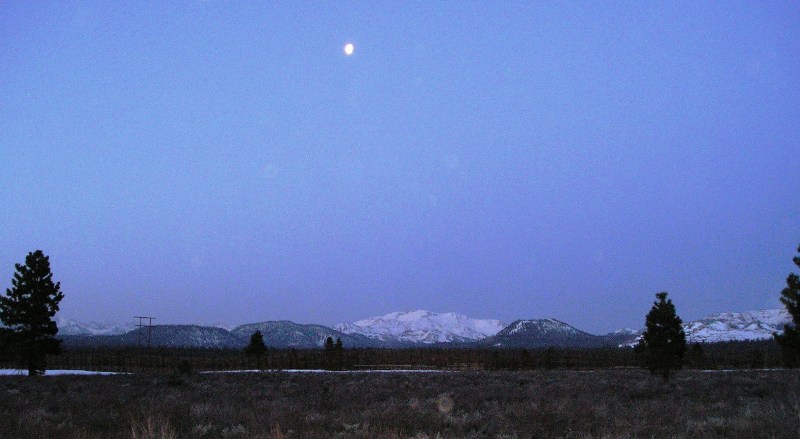 Dawn in the Sierras ...note the moon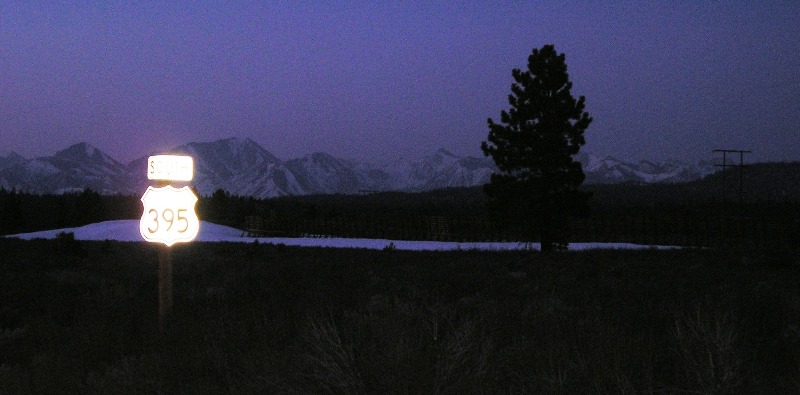 Colder than hell through Mammoth Lakes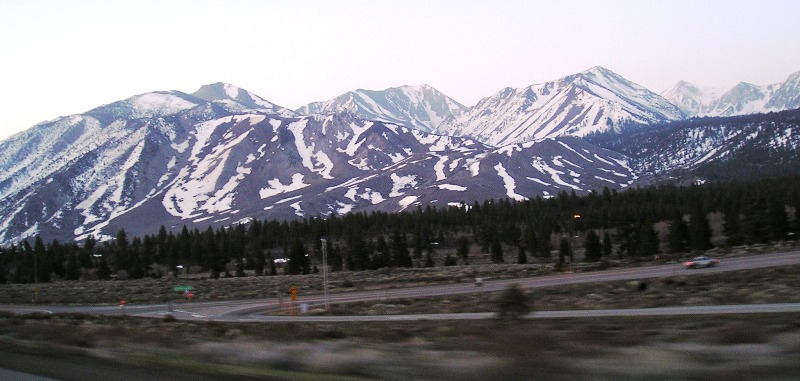 ...and as I start my decent ...daybreak approaches

Sun starts to hit the mountain tops (and note the moon)
A stop at Erik Schat's Bakery to warm up and get some coffe and I headed south through wonderful weather toward Sandy Eggo.

---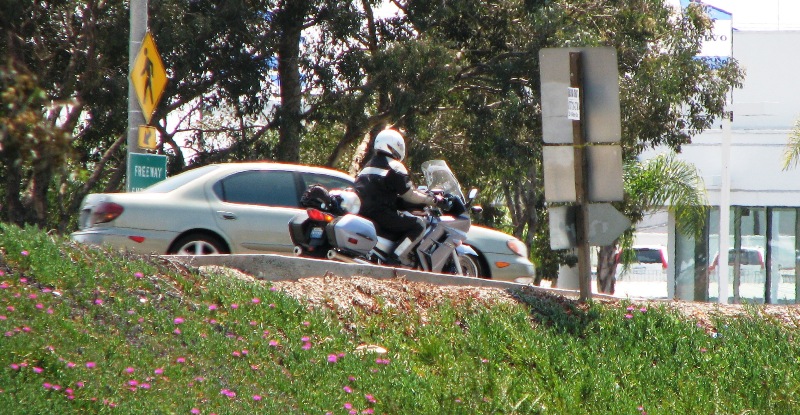 Many hours and warmer temps brought me to Sandy Eggo ..I was here!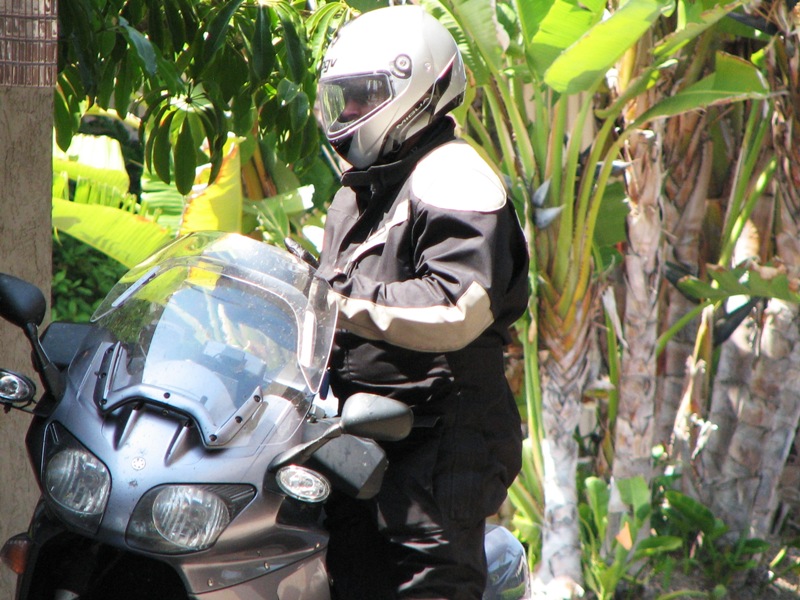 Craig was waiting at the hotel and took these pics ....always great to see Craig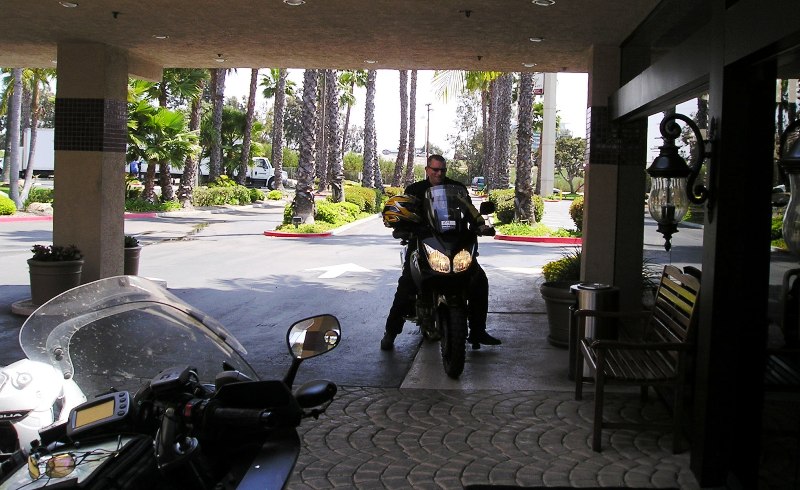 ...and there's Craig!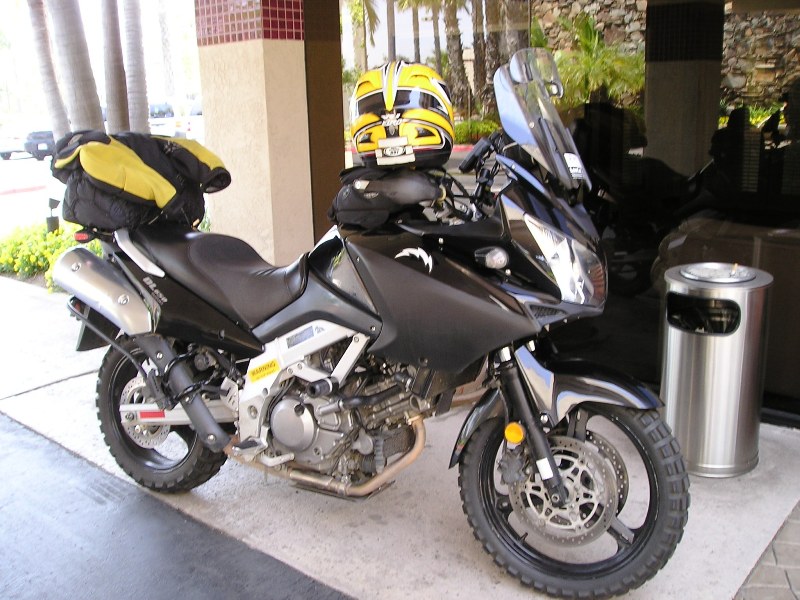 Here is Craig's Cleaned-up V-Strom. This bike has done some extensive adventure touring.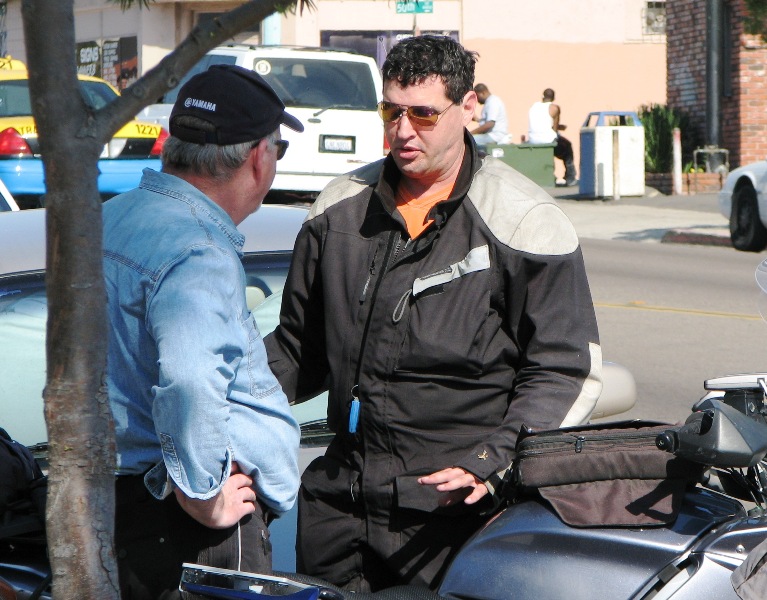 Later in the afternoon TWN -Tim (or the Timmerest as I call him) arrives.
Here we are having yet another spirited debate. I don't know why he continues to argue: Everyone knows that Mary-Anne is much hotter than Ginger. Always fun to see The Timmerest.
Doug on his bright VFR also showed and we traded stories etc. Eventually met up with Craig and Lisa for a cocktail and then dinner. Timmerest and I supervised a few activities that were going on at the Hotel ....and eventually we called it a night.
---
---
---

Click on image for website
---
Best to learn about this rally directly from their website (clicky) Where you'll also find the rallymaster's write up.
In short, it is a simple but extremely well organized 8 hour rally.
Donations benefit the PKD foundation.
Best of all, it is fun fun fun.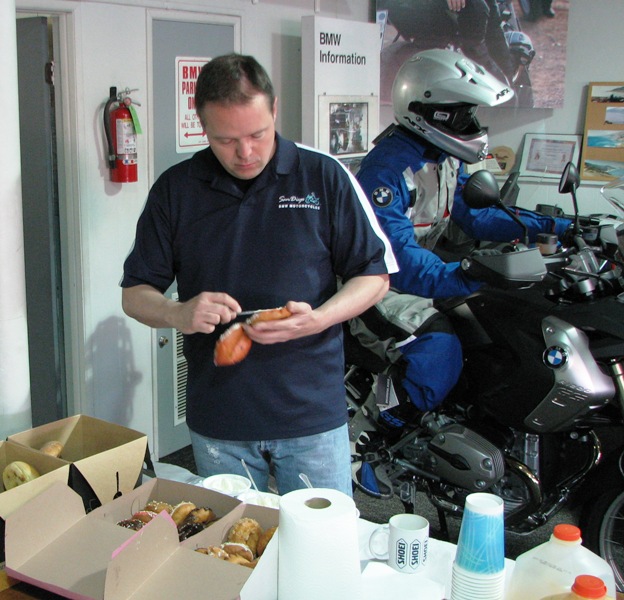 Geoff King -one of many who enojoyed the pre-rider's meeting treats.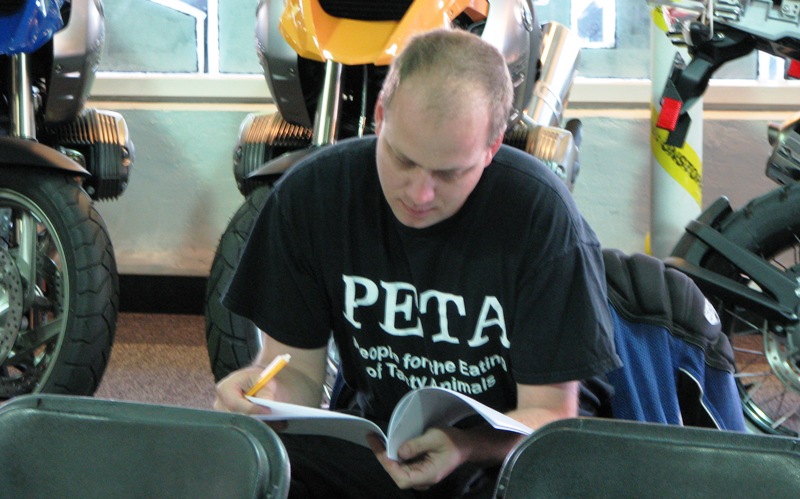 Jon Silvertooth likes to eat tasty animals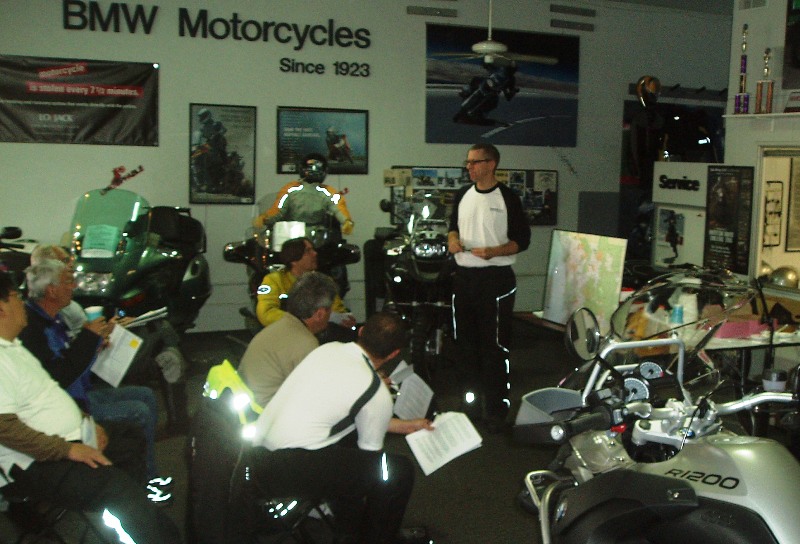 Craig leading the Rider's meeting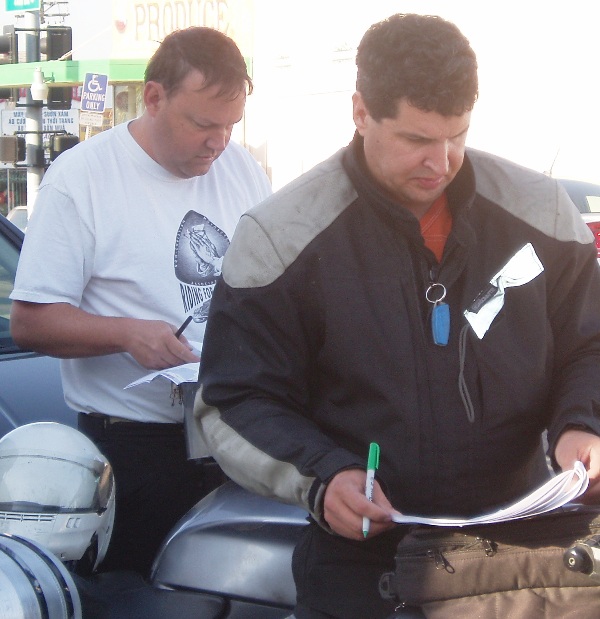 George Z and Renojohn studying the rally packet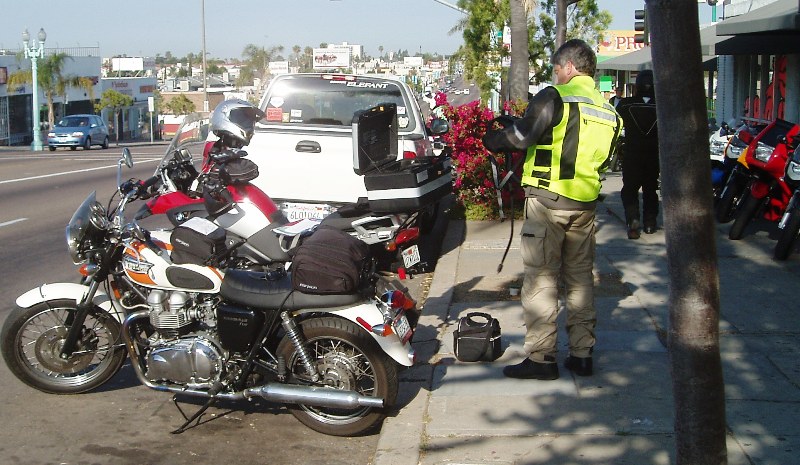 Jonathan Hughes in high vis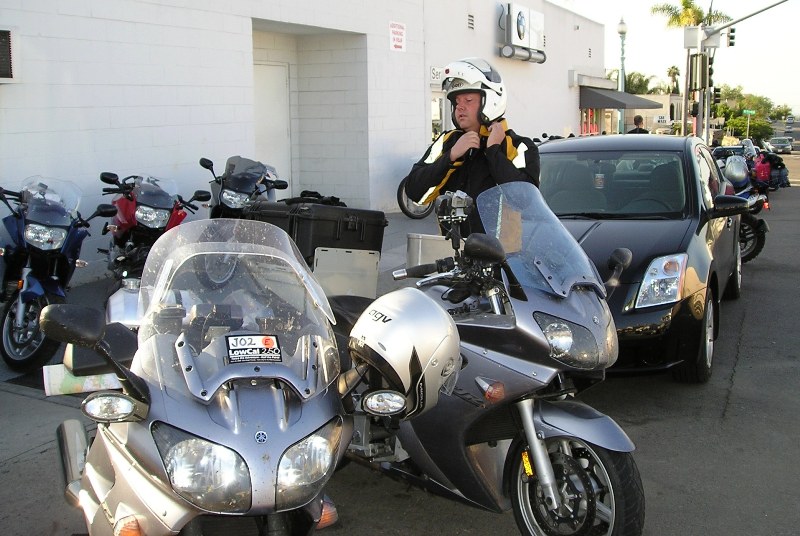 George Z preparing to aim for checkpoint 1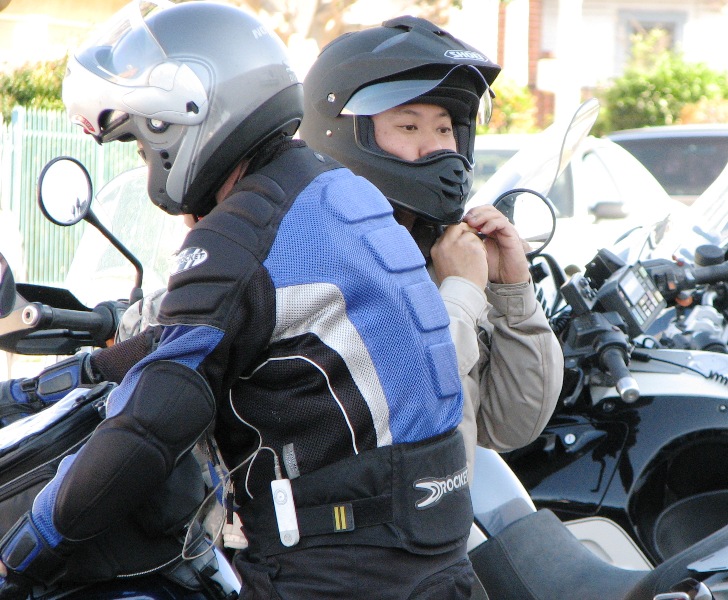 Brian H strapping on his helmet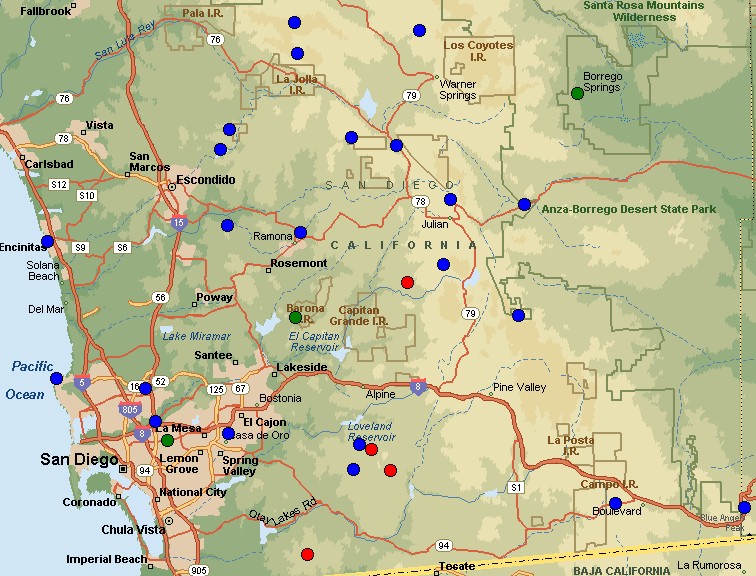 This is where the bonuses and checkpoints were located.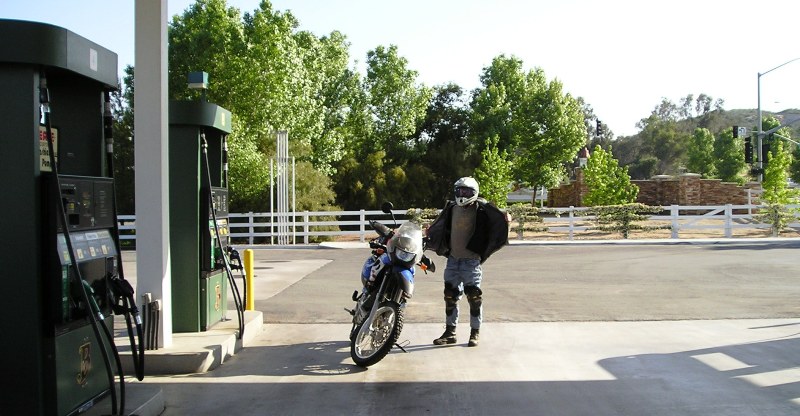 Graham at the first checkpoint getting ready for a fun day!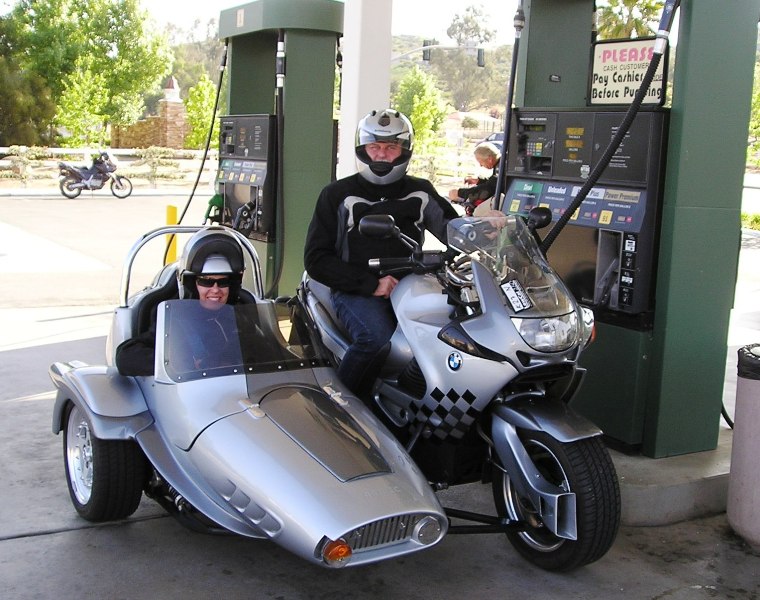 Mimi and Klaus (and their dog Kohle was on board too)
How about this fancy ride!?!?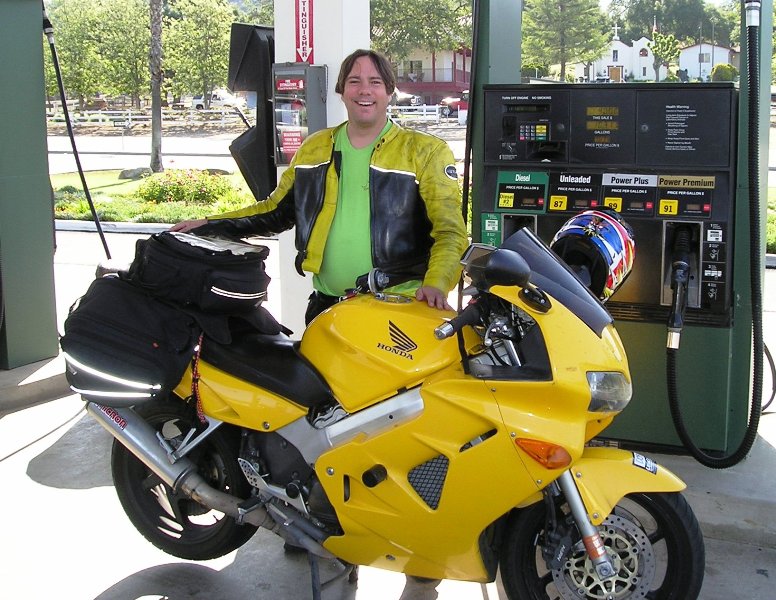 Doug ready to top off the bright VFR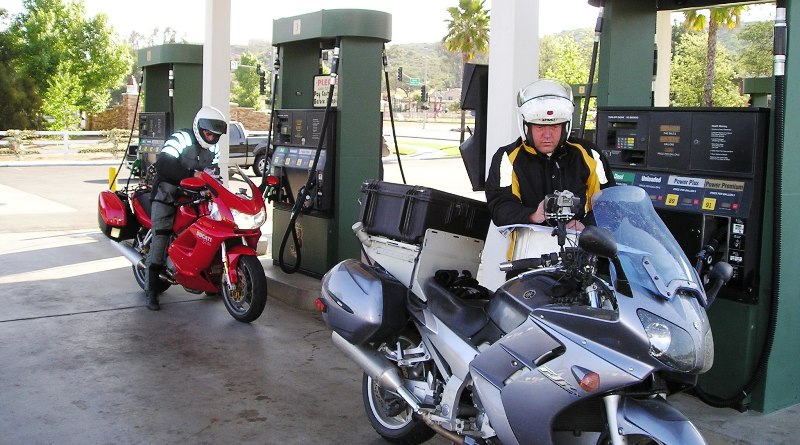 Stan Fleener (left) George Z(right)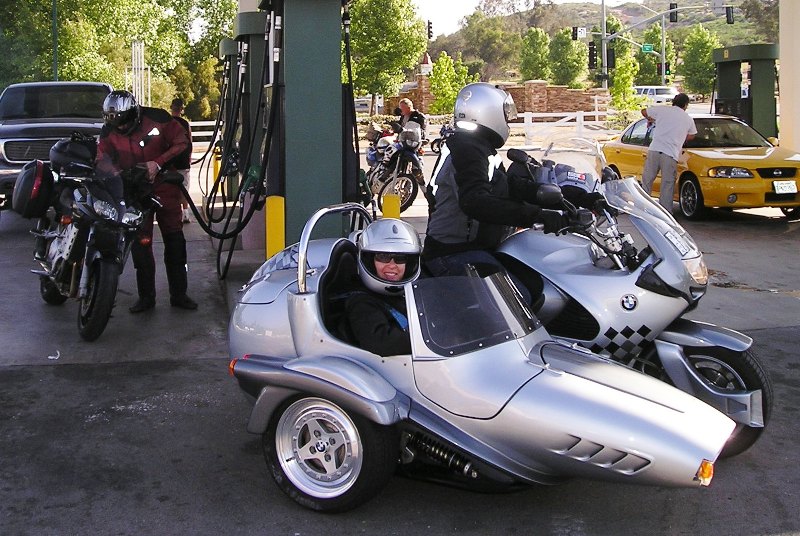 Irl Sanders on the FZ1(left)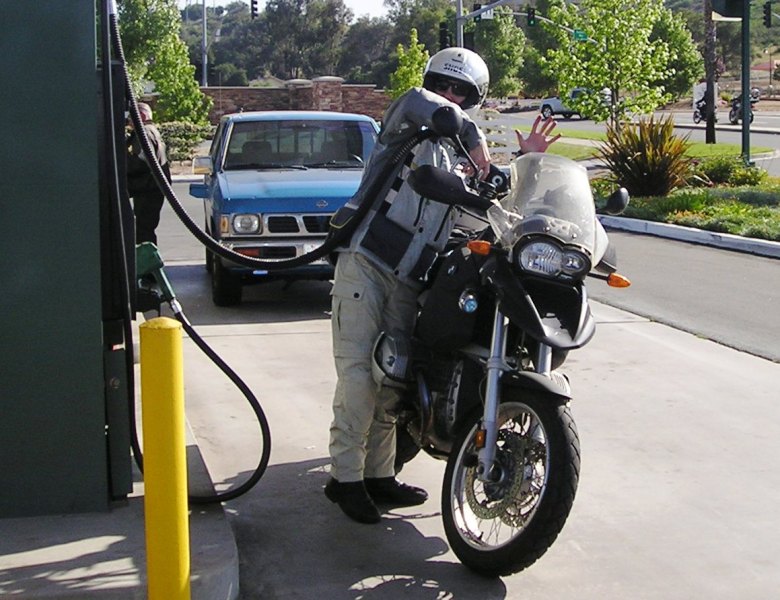 Sam Kaufmann fueling up at first checkpoint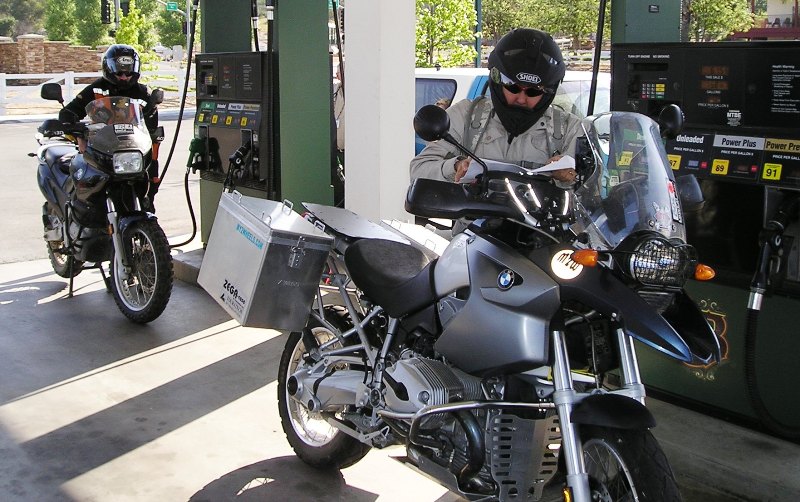 Jim Minta (left) Brian H (right)



Jon Silvertooth on his fancy Buell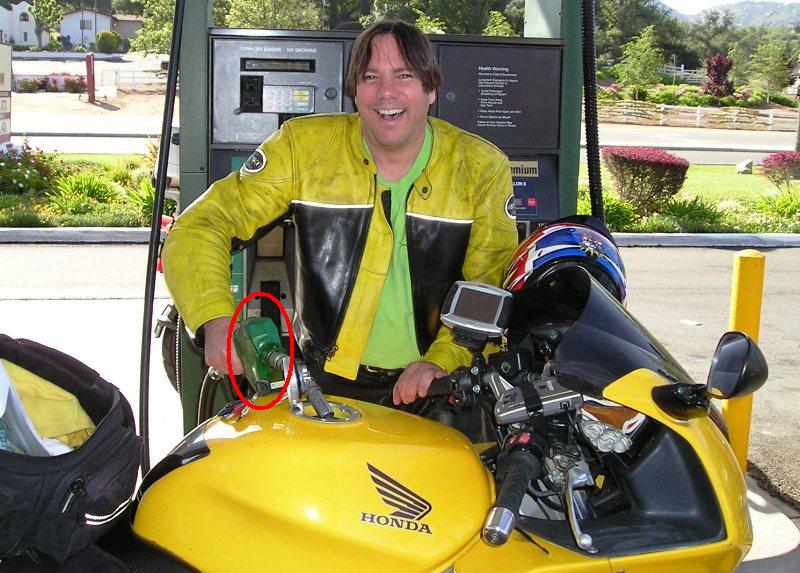 Doug topping off his unique Diesel VFR. Might not look like a diesel at first glance, but a look at Doug's grease stained jacket shows he spends a lot of tiime wrenching on his VFR's diesel engine.
---
Checkpoint 1 was actually the start of the rally. Our stamped fuel receipts were the start of an 8 hour window. Doing this was a good idea, as it got us out of the city before actually starting the rally.
I decided to follow Doug for a bit ....
His Diesel motor was a bit sluggish on the up-hill sections but once he had momentum it was all good.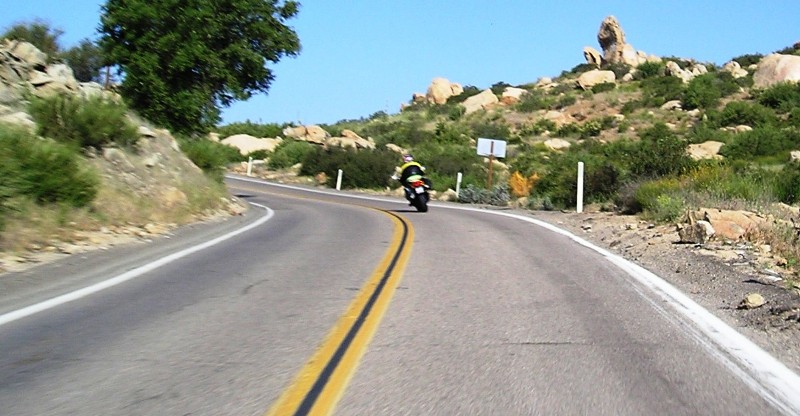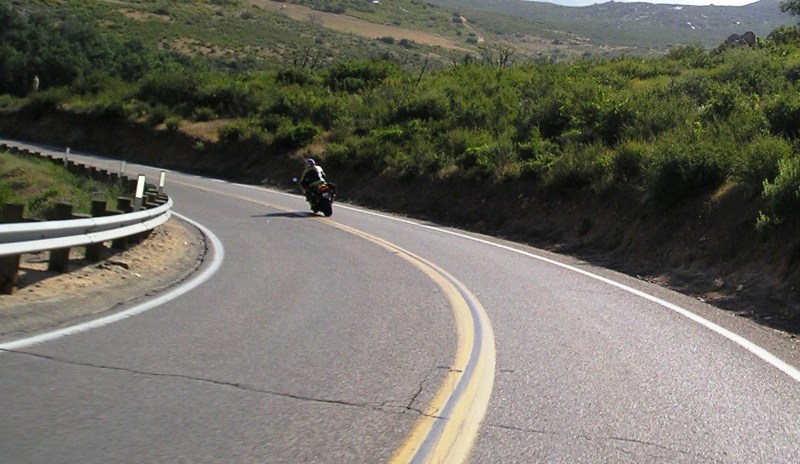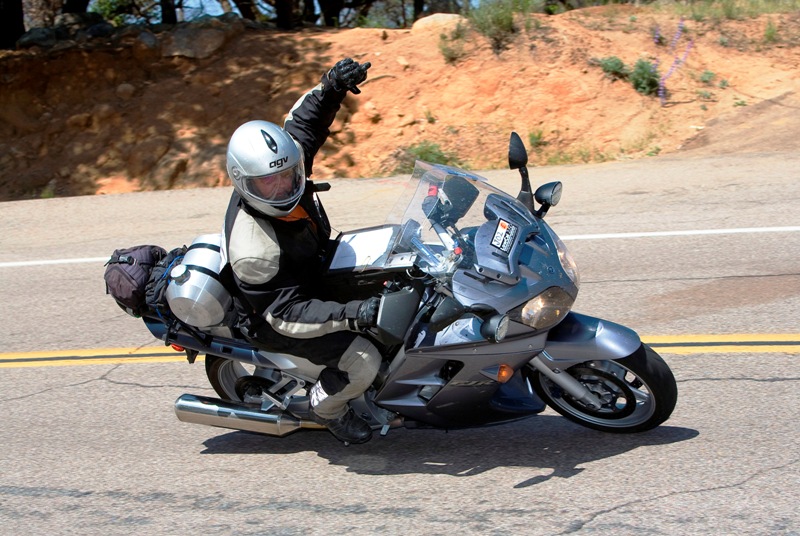 On the way up Palomar ...for the bonus points at Mother's Kitchen I saw a photographer (clicky) on the side of the road taking pics of bikes. So, I decided to tell him he was #1 and I did it Nevada style, with the middle digit.
Wrestlling the fat sport bike up Palomar chasing bonus points. Doesn't get much better.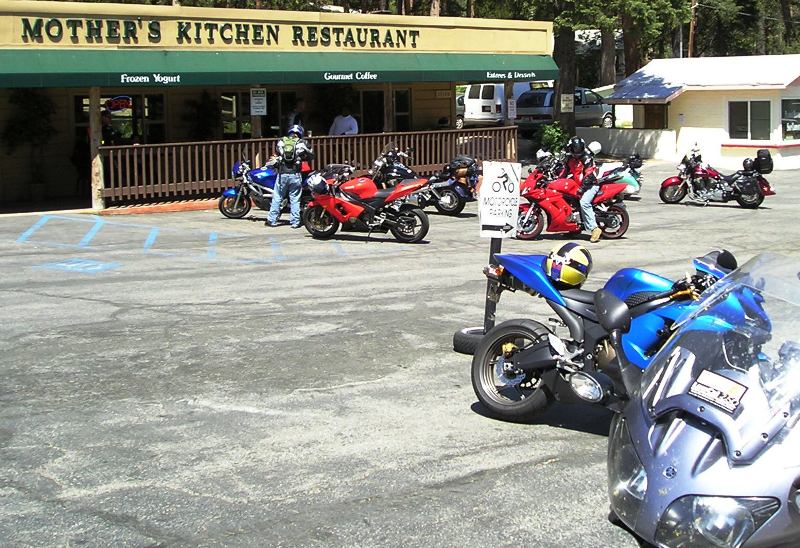 And at Mother's Kitchen ..a popular bike hang-out.
* * * * * * * * * * * * * * * * * *
Lunch Break - 1400 points

Take a 40-minute lunch break. Show receipt for restaurant items. Foodstuff items obtained from grocery stores, mini-marts, or 7-11 type stores will not count.

Location _____________ Receipt ___

Time ___:___ Odometer ______ Code: LB

* * * * * * * * * * * * * * * * * *

---
How about this ...and 8hour rally with 1400 bonus points if you stop for a "real" lunch!!! LOL, ....sure why not!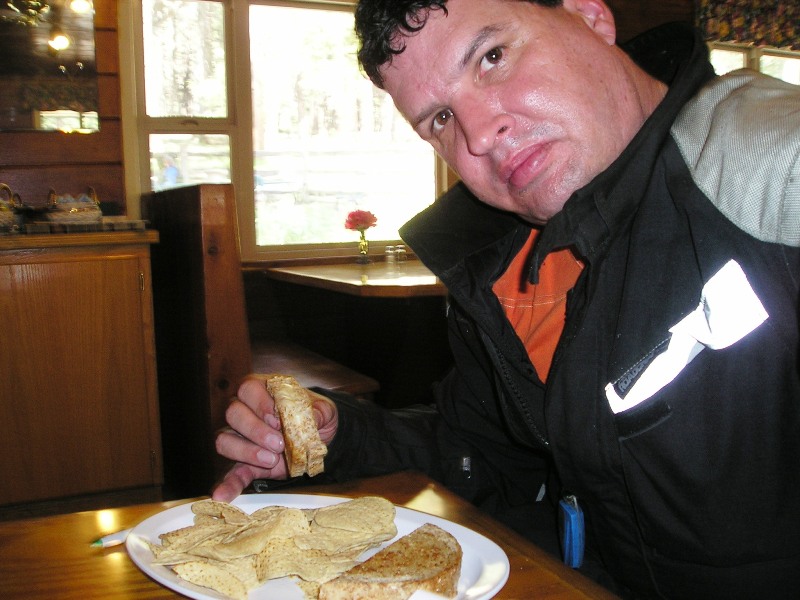 Mother's kitchen is where I had my lunch ....a grilled chese sandwich. I should have opted for a tasty animal.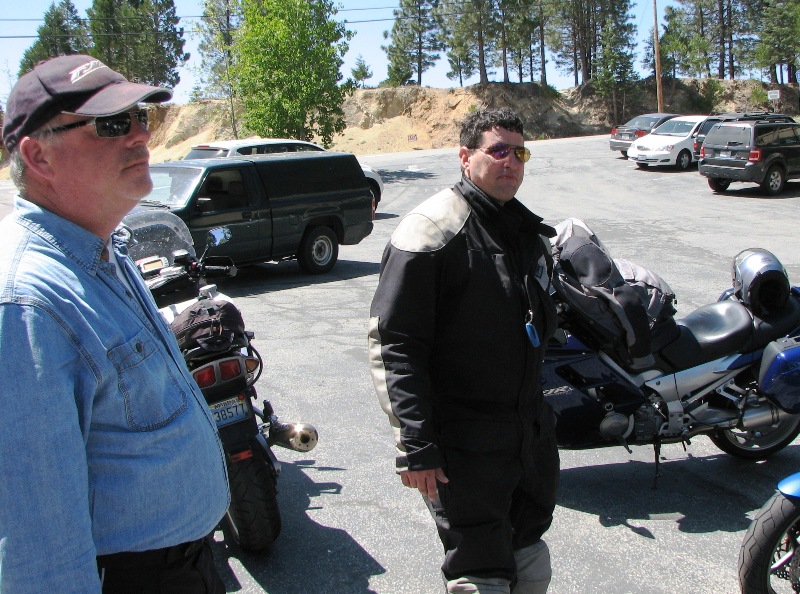 And then ....The Timmerest, shows up!
Timmerest is the best of attitude and great fun to see him on the ride.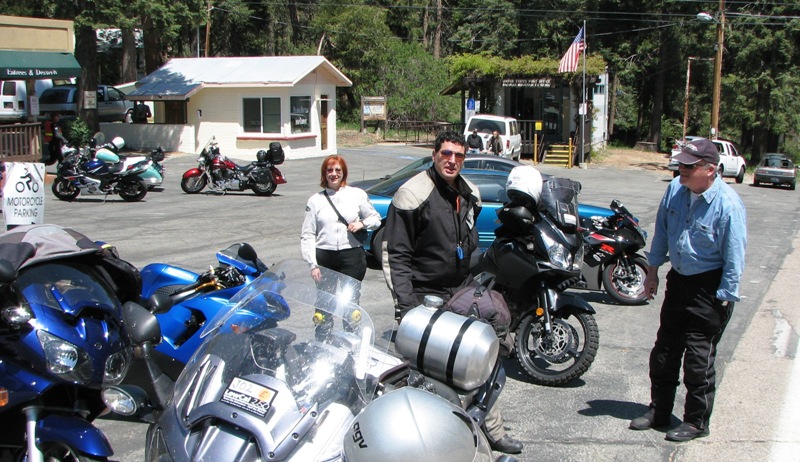 Lisa, renojohn and The Timmerest -wasting rally time and sharing fun.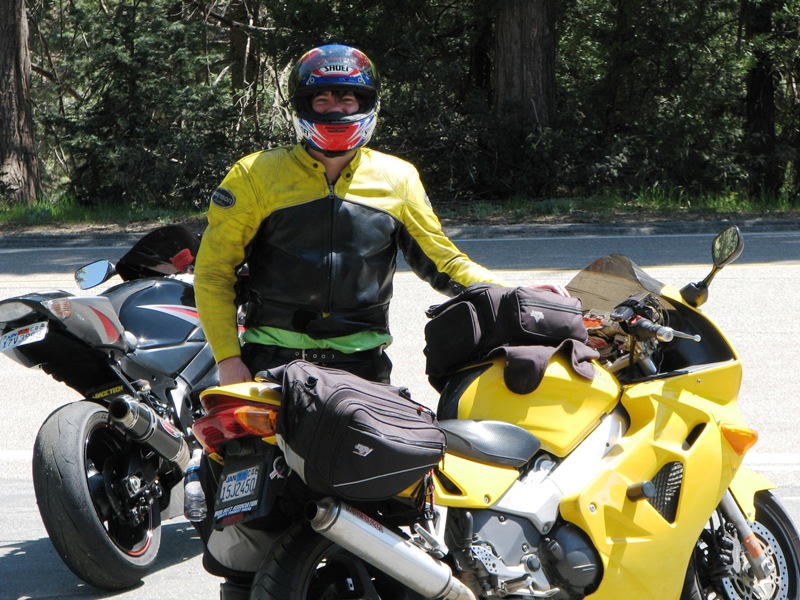 And then Doug...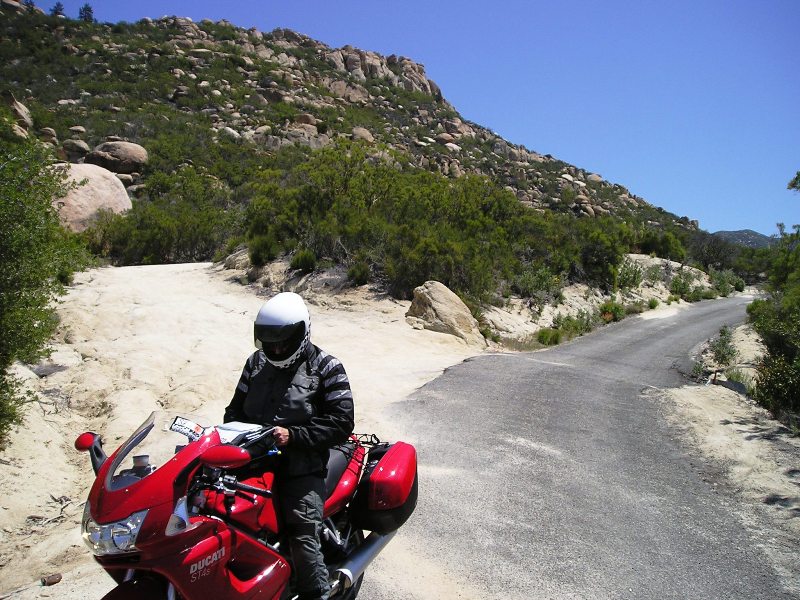 Stan Fleener and I crossed paths many times this day ...and always nice to get the chance to admire his fancy Duc
Here we are at one of the most interesting bonuses..........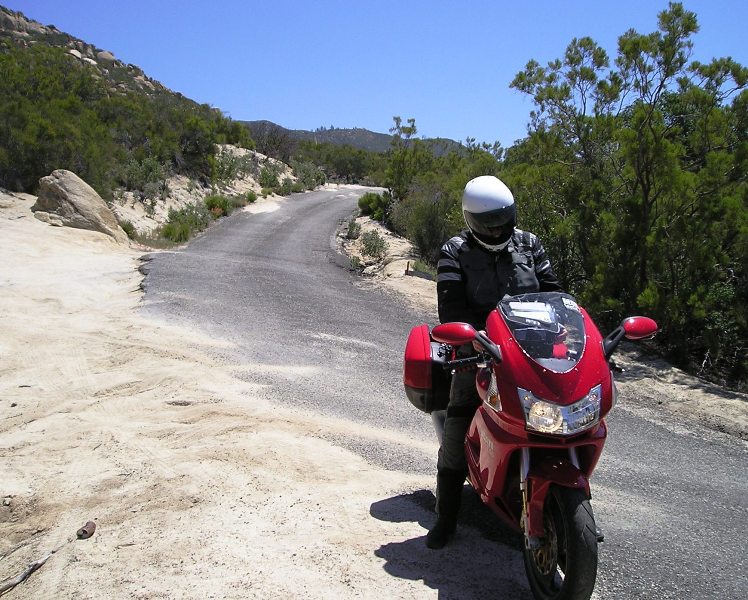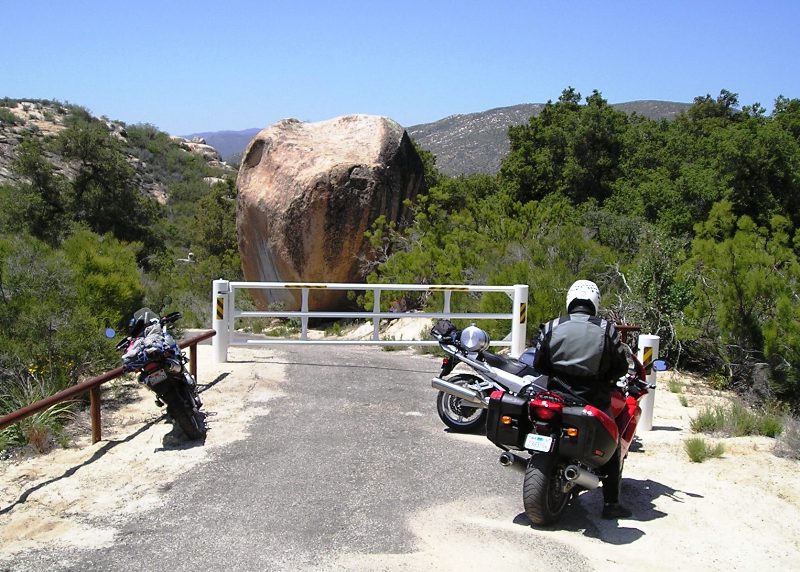 The Rallybastard had assumed this gate would be open ...but it wasn't so it required a vertically challenged hike 1/4mile in and out.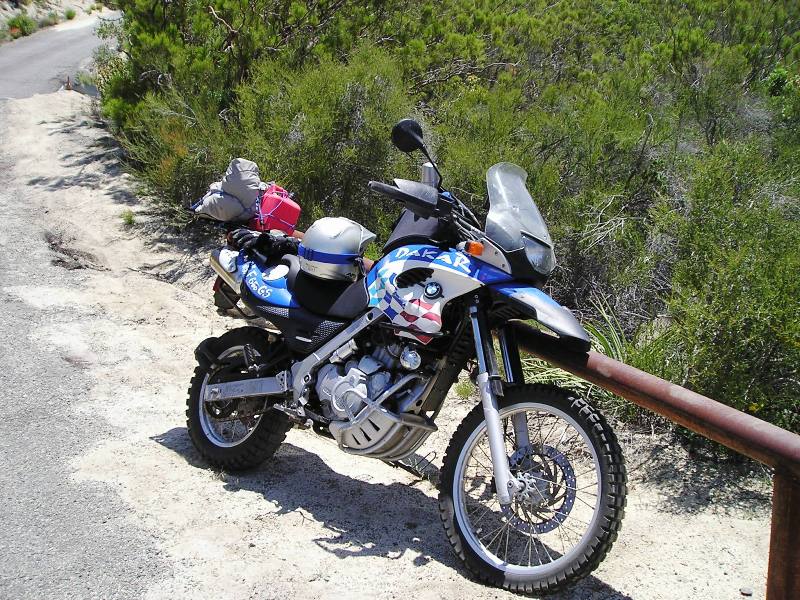 This bonus' goat-trail road was perfect for a dual-sport bike ...a bit rough for others.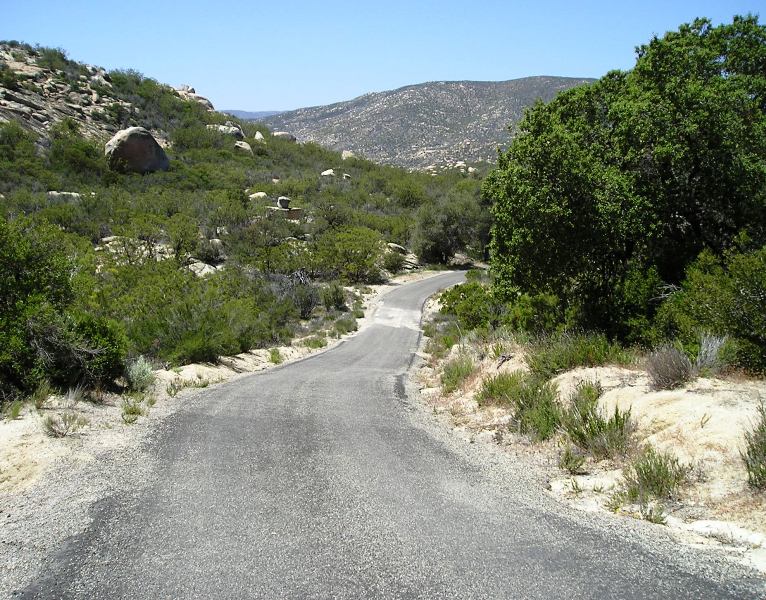 Many miles of this delicious road!!!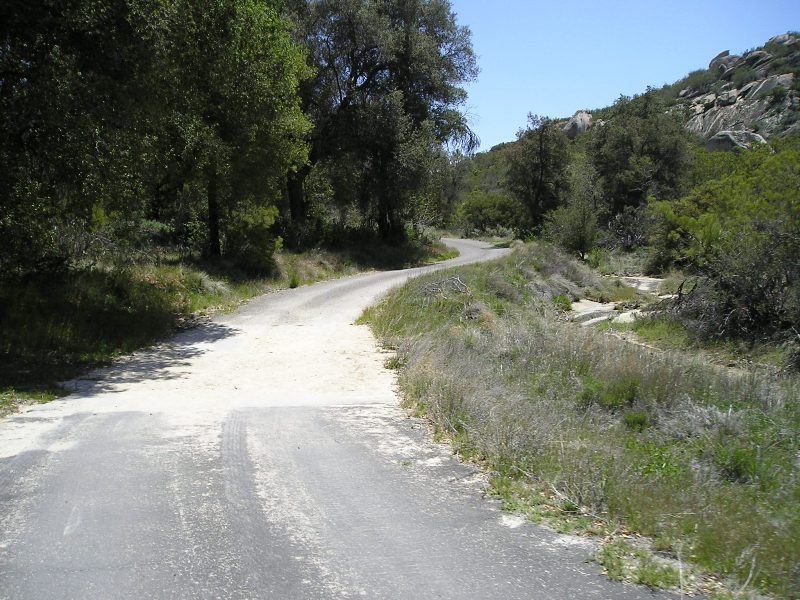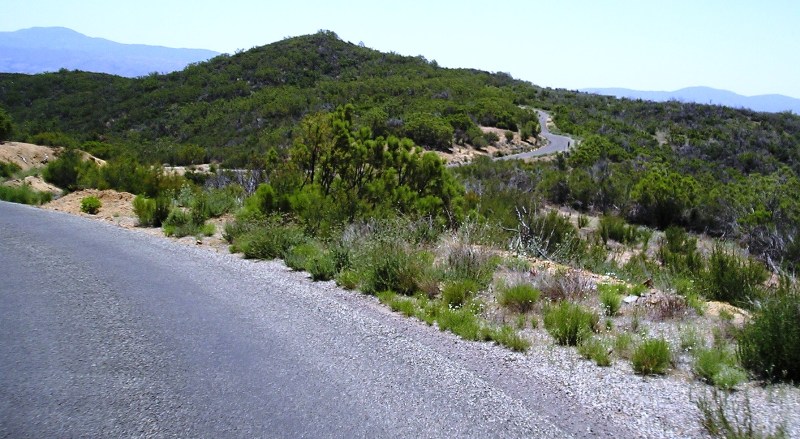 Great road, great weather make for great fun.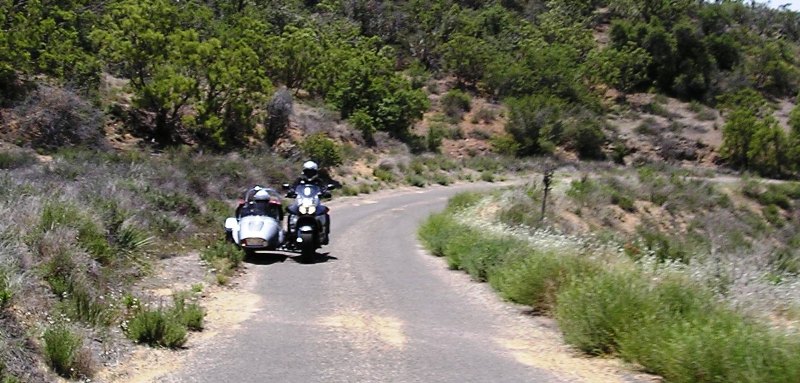 And I meet up with Mimi, Klaus and Kohle. 3 mamals and 8 legs on this bike!