2008 LowCal 250
(plus a great weekend of riding!)
Heading to the next bonus, coming down the glass elevator toward Borego Springs:
A terrible solo bike accident had closed the road.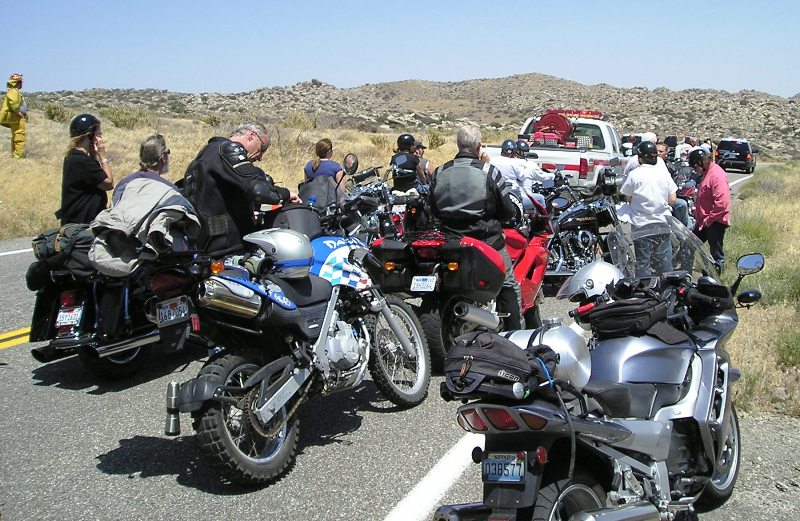 Here all the bikes bunch up toward the front of a long stream of parked cars.

Eventually they moved the motorcyclist up from the twisty accident scene up to this clearing where they scraped his body into this Life-Flight helicoptor.
Not sure if he made it, we sure hope so, it was ugly and they say he never gained consciesness.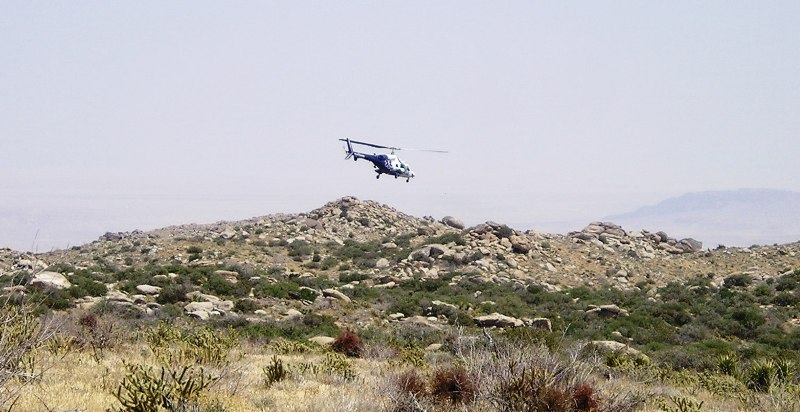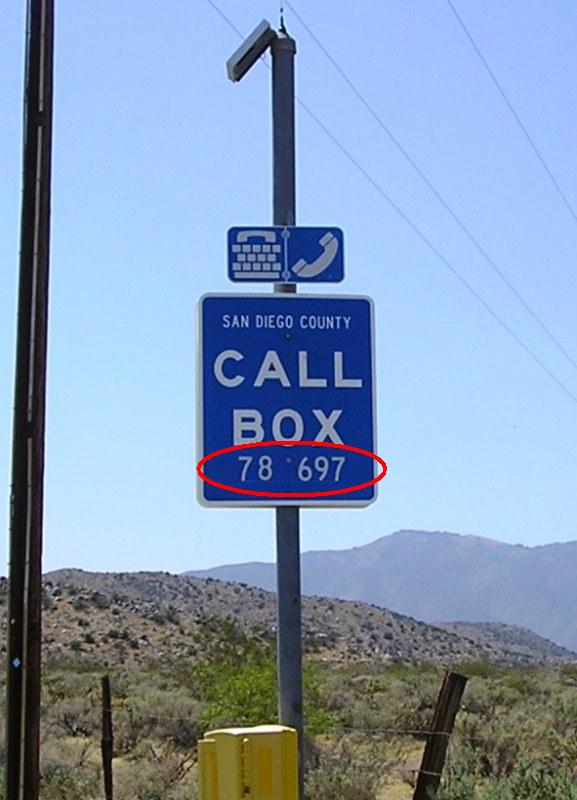 Hey Craig, I told you I was here! One of the bonus points (Scissors Crossing)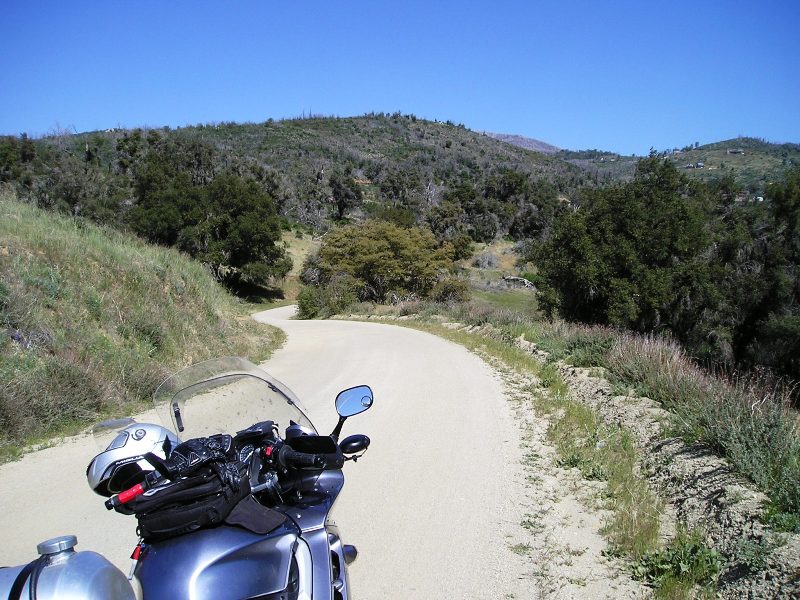 Craig put together great bonuses. This one up above engineers road and a suprise to many of us ...5miles of dirt each way to get to the bonus. I was running out of time and had to scrap this bonus after getting very close.
---
Back at San Diego BMW folks were rolling in full of smiles.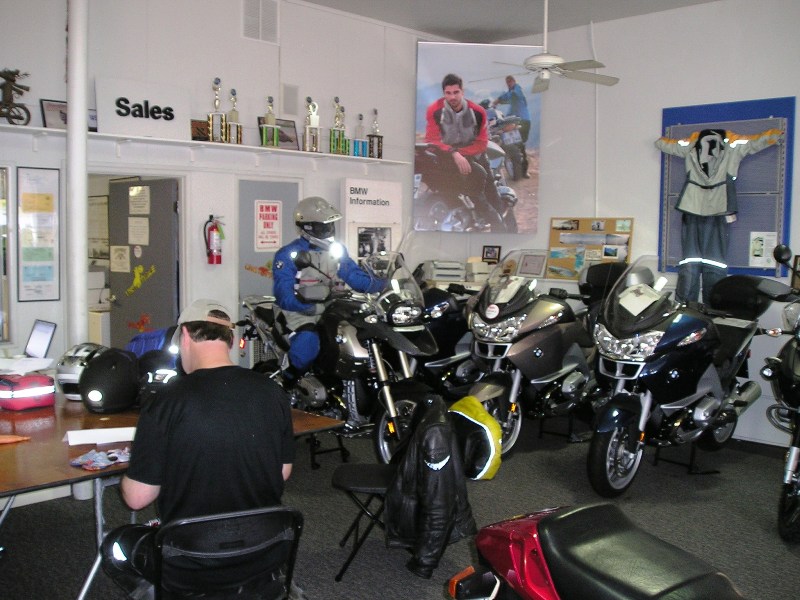 They'd then put their rally packs, receipts together and prepare to get scored by the rallymaster.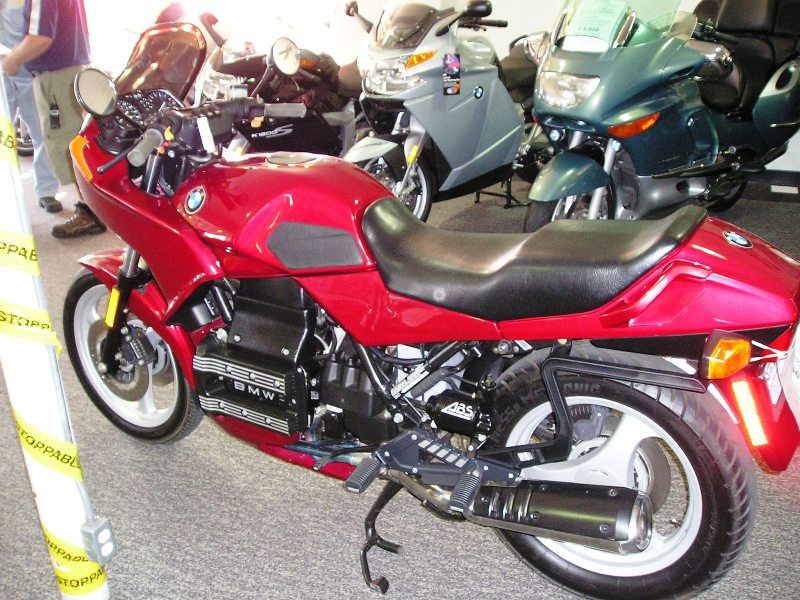 Meanwhile, lots of nice eye-candy to look at....................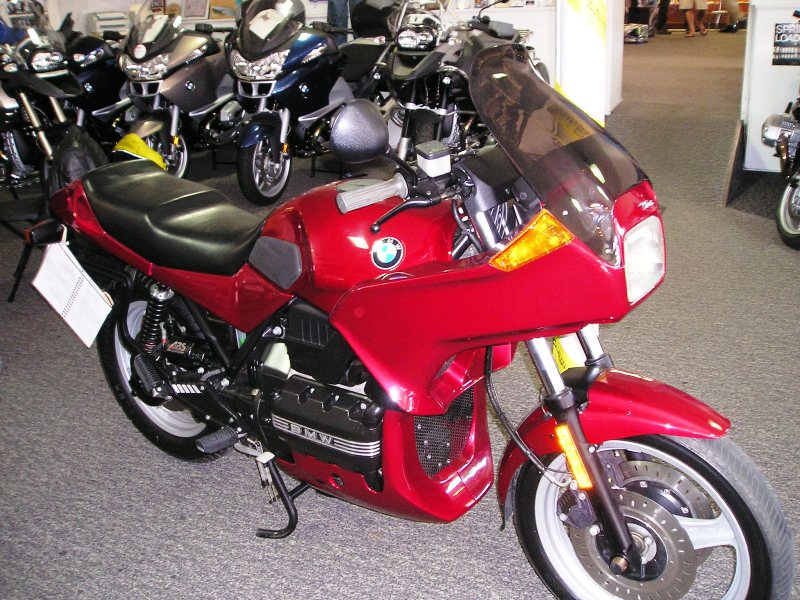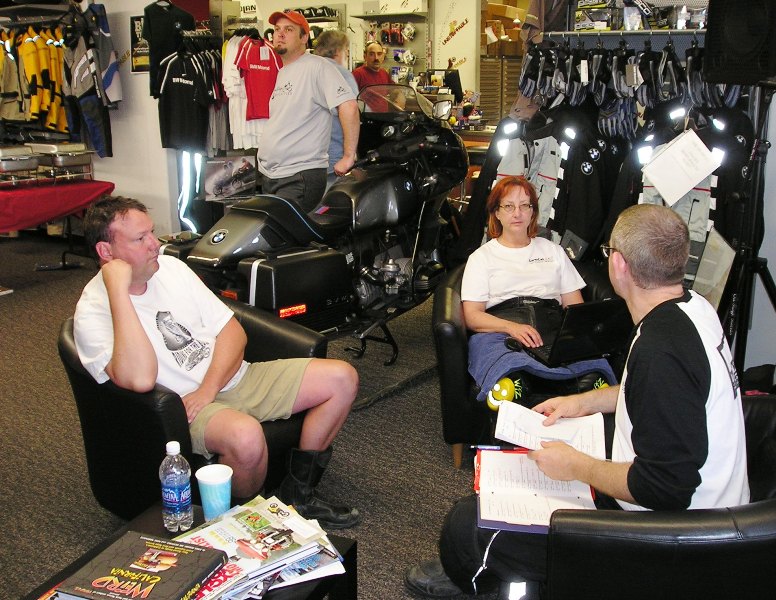 Gary Orr -Owner of San Diego BMW (in Orange hat) ....takes in the fun and contributed a lot to this event. And Yes, he ran the rally too!
Meanwhile George Z, gets scored by Craig .....while Lisa crunches the numbers. Very organized to say the least.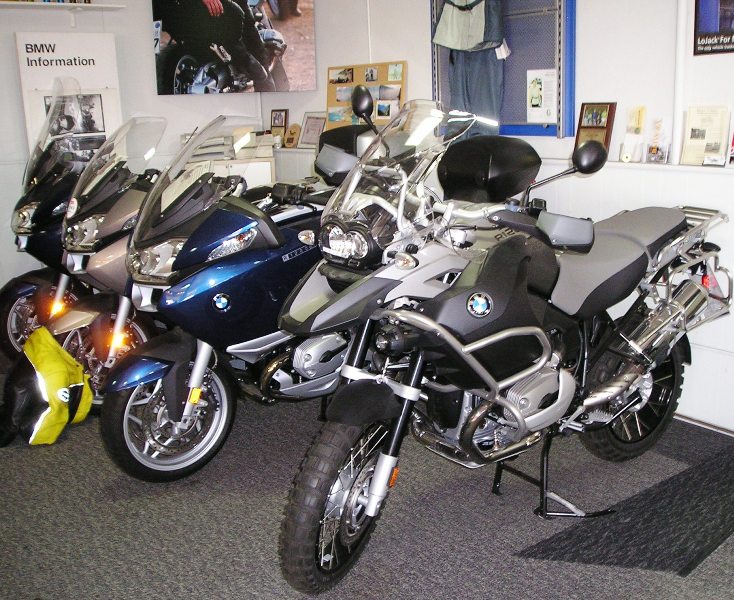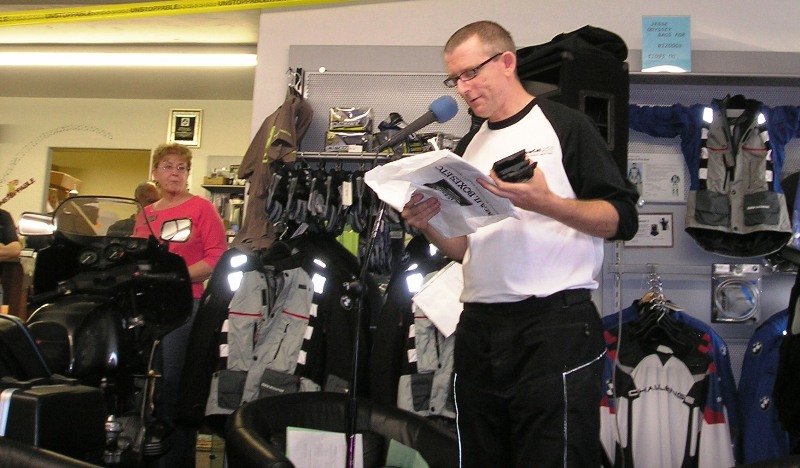 Craig giving awards as well as lots of cool swag give-aways.
...While Marjorie Blanchard - San Diego Chapter Coordinator, PKD Foundation looks on.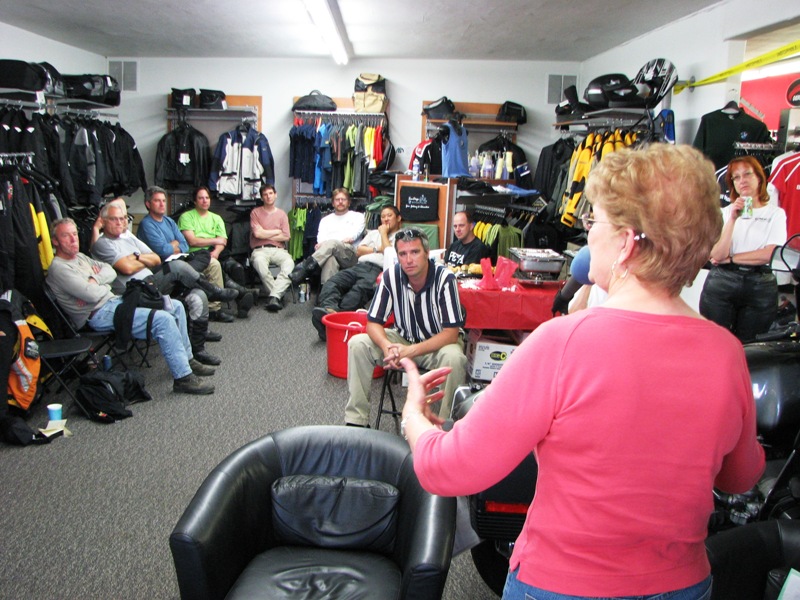 Michael O'Keefe attentive (striped shirt) as Marjorie thanks everyone for the donations to the PKD foundation.



She also showed us what a PKD kidney looks like ...man, that is a nasty disease.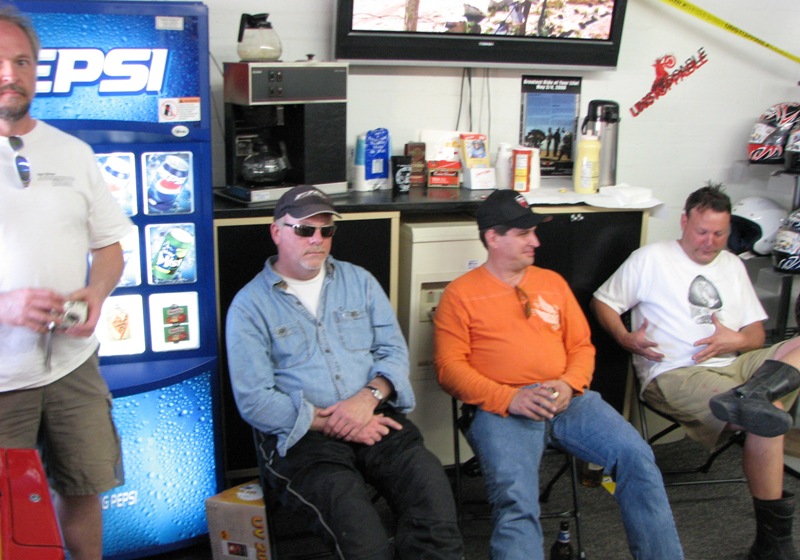 George Z (right) says man, that is nothing, you should see my liver -as he gestures accordingly.
Randy(left), The Timmerest and Renojohn don't doubt it.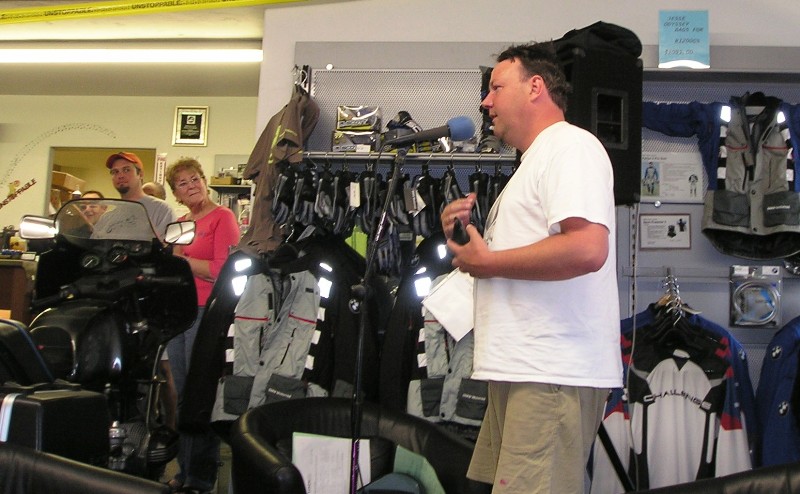 George gets the opportunity to promote the SPANK rally ...but doesn't.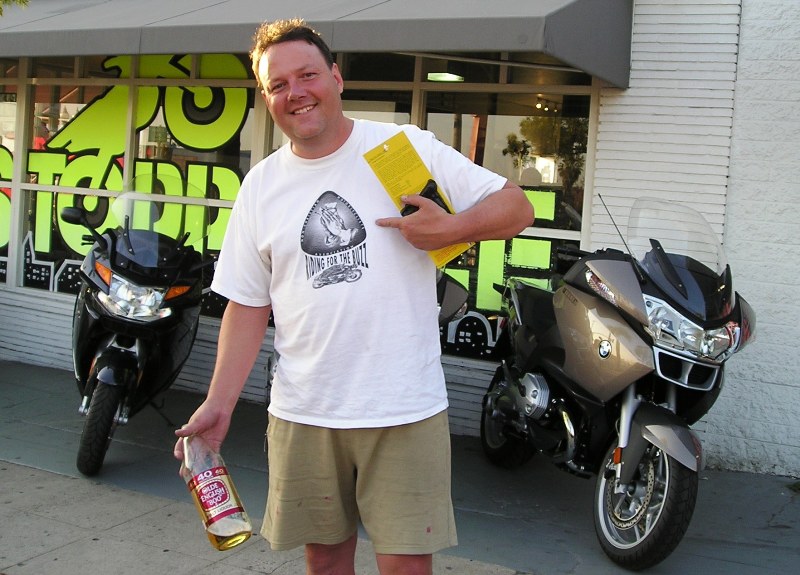 George had fun during the ride ...and fun afterwards. Here he shows his shirt "Riding For The Buzz" ..with his 40oz malt liquor.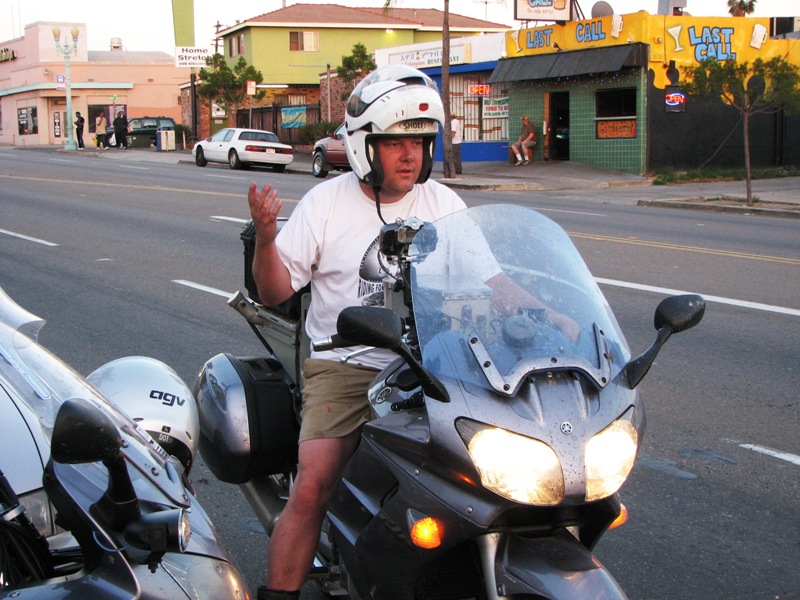 Time to head to the "Last Call" .....where the motto is: Go Ugly Early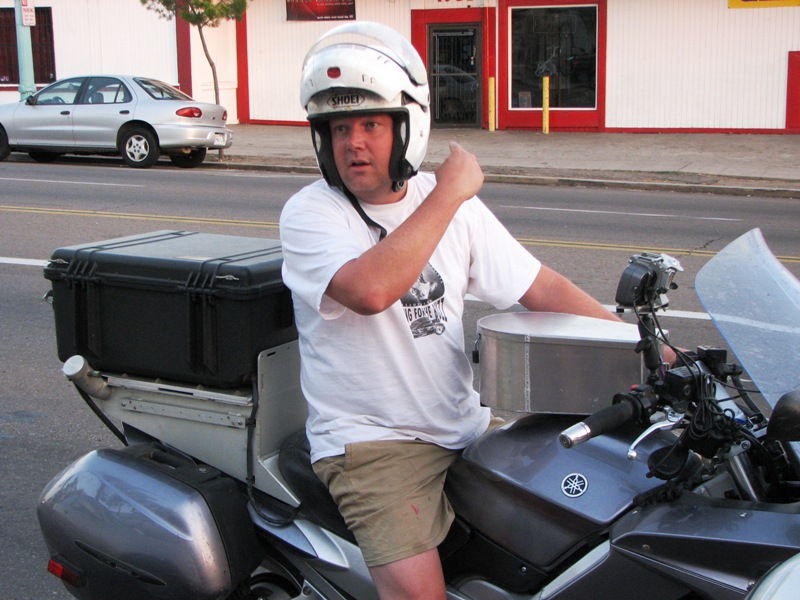 Ya, George I see it ...but I'll walk across the street.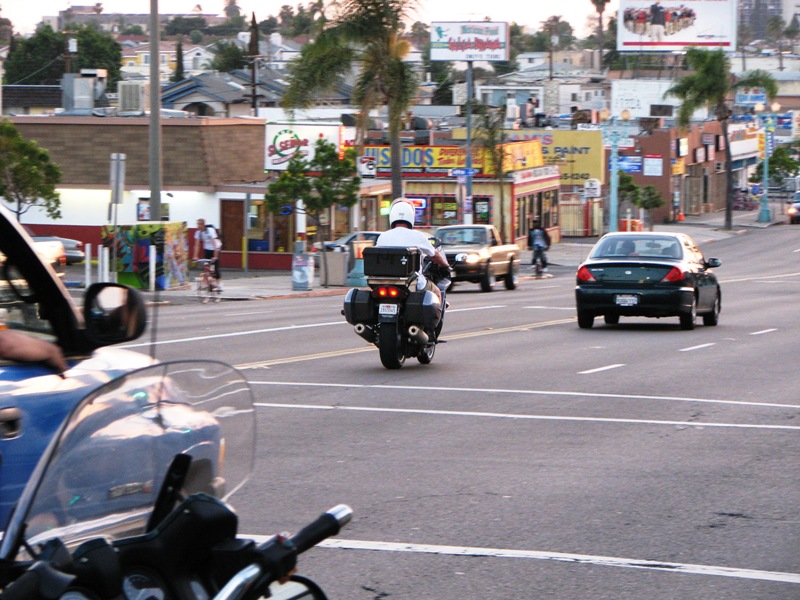 More fun than laughing with George is laughing at George.
It was an awesome rally ....can't give enough Kudos to Craig for putting on a very well organized event that attracted people with no rally experience. Well done all the way around and be sure to check out the write up, results and bunches of info on the LowCal 250 website (here clicky)
---
---
---
So, after some Sandy Eggo style fun ......
The next day it was time to head home. I was getting a late start and since Reno was unlikely destination this day, I debated about heading up the coast, but instead opted to head away from peoples.
Decided to aim for Trona and do some Death Valley fun.
After getting out of all the megatropolis and people ....I was in Johanesburg and pointed my way up Trona Road toward Trona.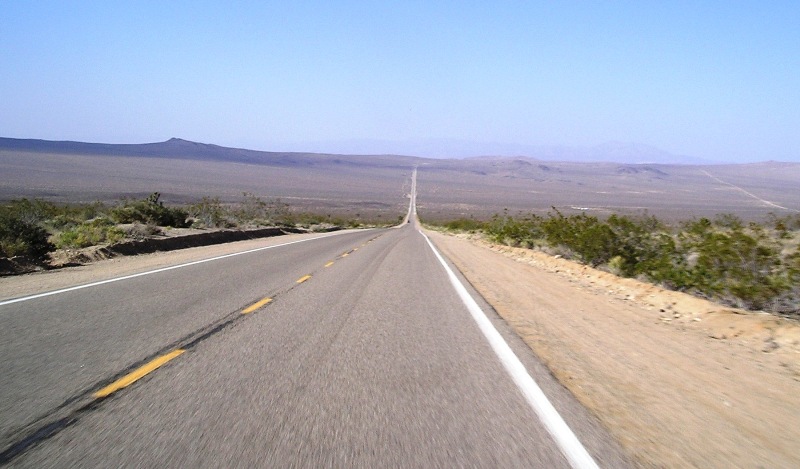 Trona Road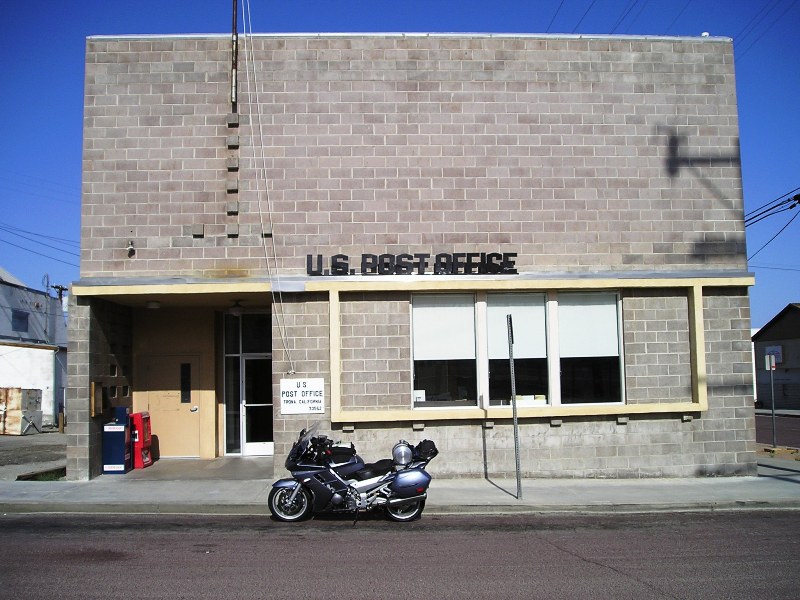 Eventually to Trona USA. Always enjoy going through here, it is it's own little special spot on plant earth.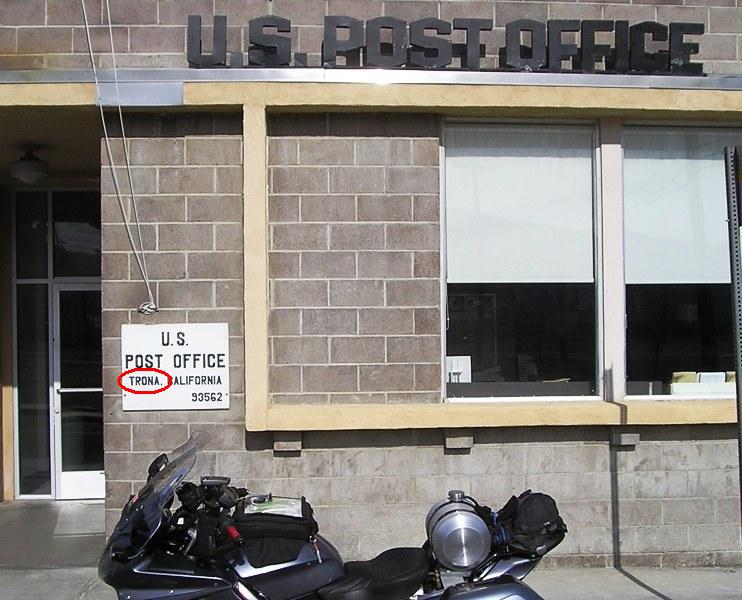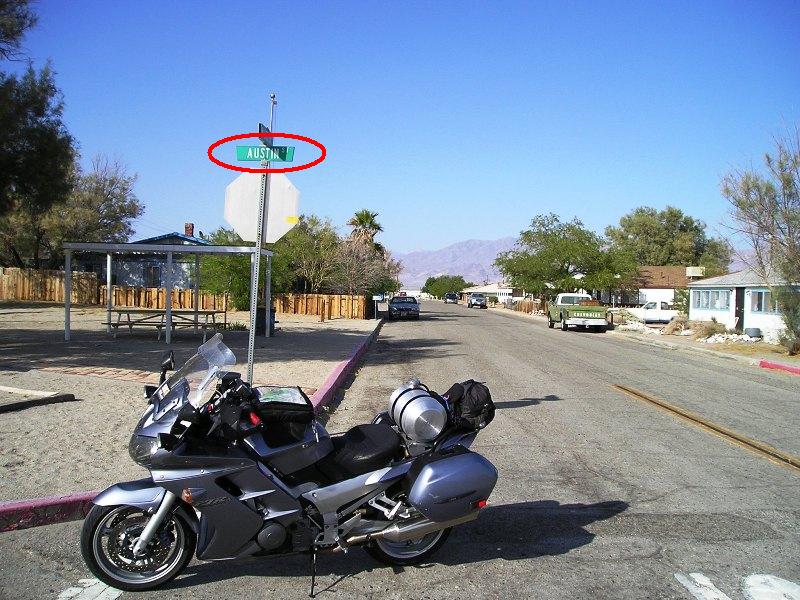 When I move to Trona, I'm going to live on this street and tell eveyone that it was named after me.
Always fun to loiter around the back streets of weird places.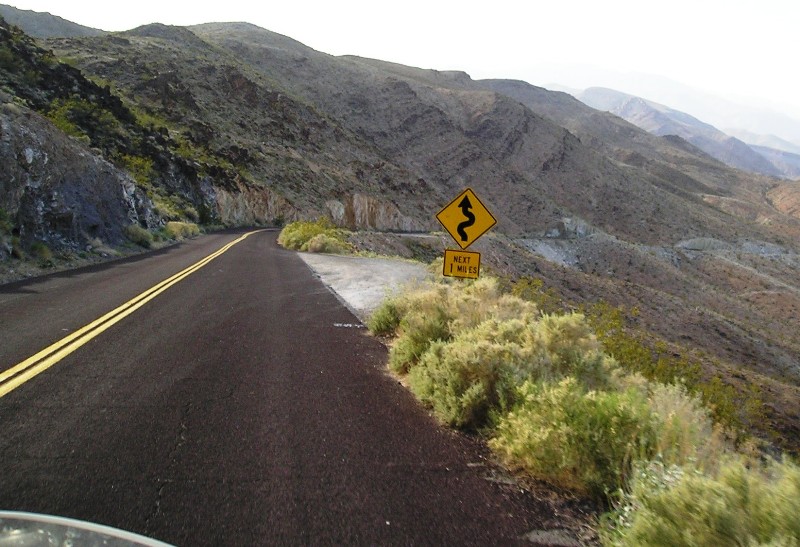 Dropping down into Death Valley ...wonderul rural roads and I had them all to myself!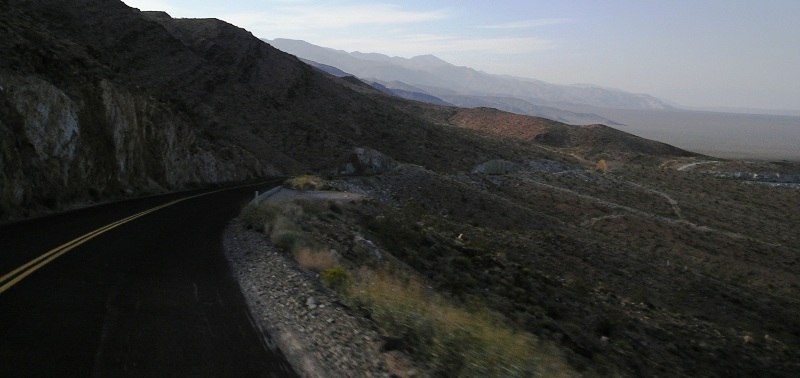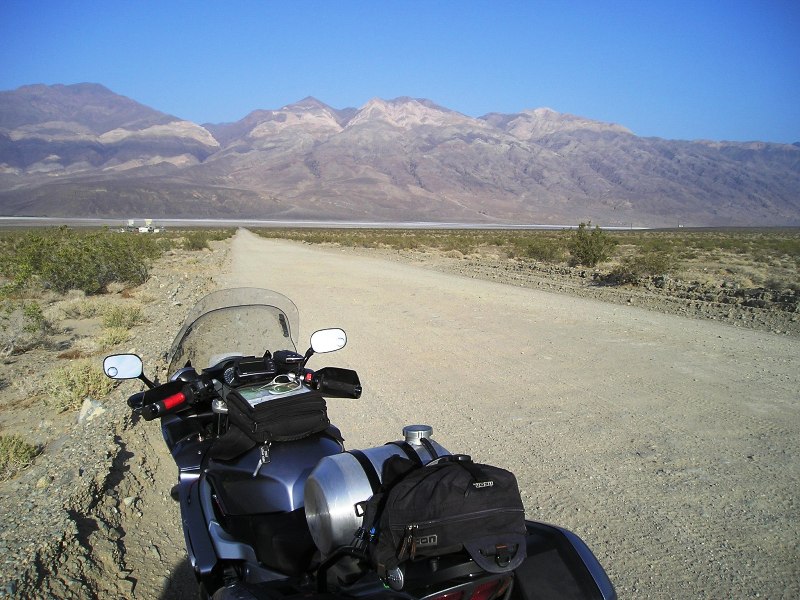 Dirt road into Ballarat


Wildrose Canyon ....road was even rougher than usual, but beautiful.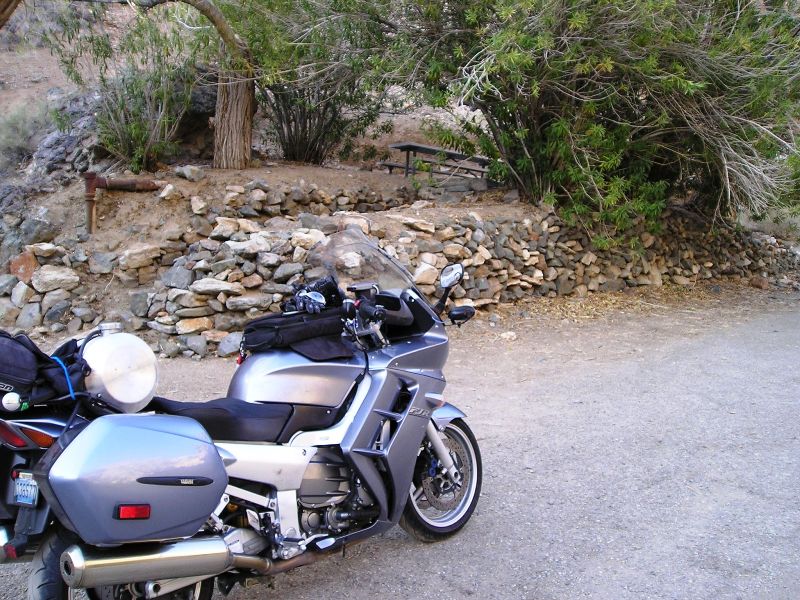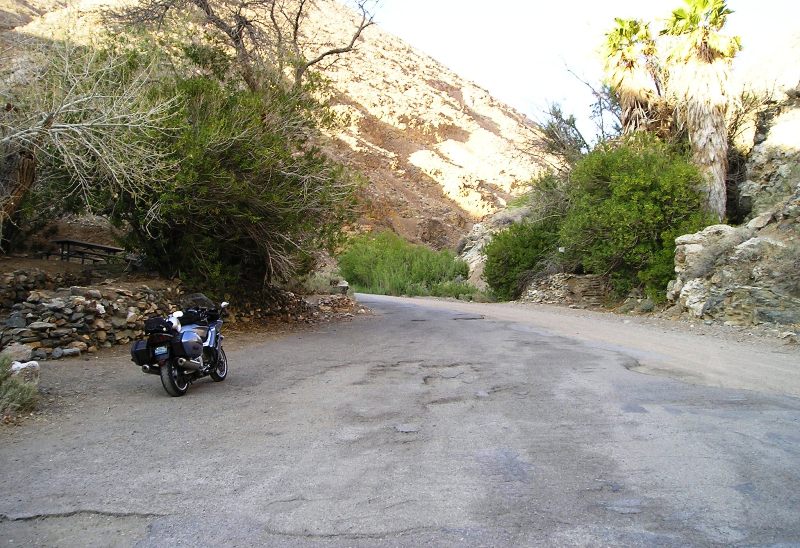 .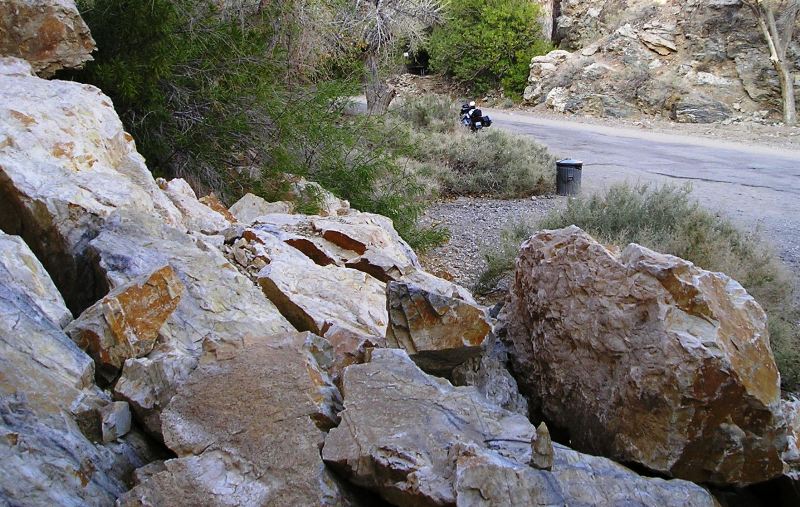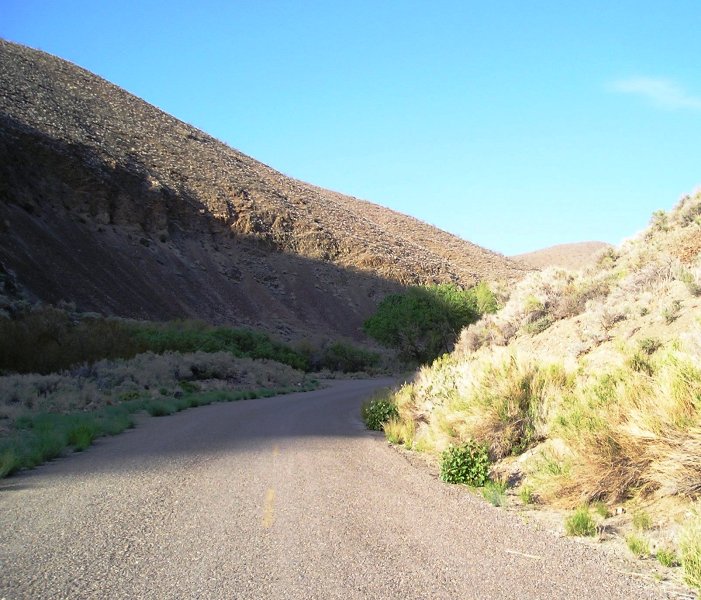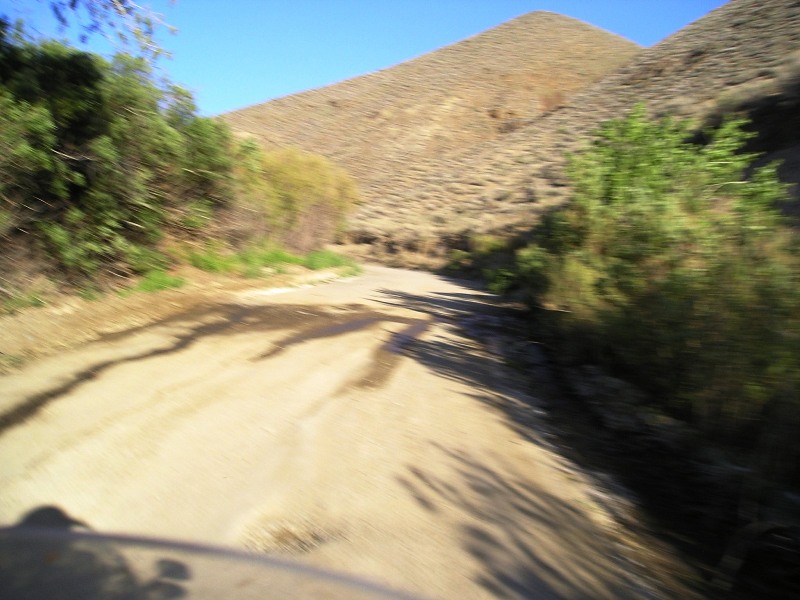 Blurry pic because of the rough dirt road ...fun riding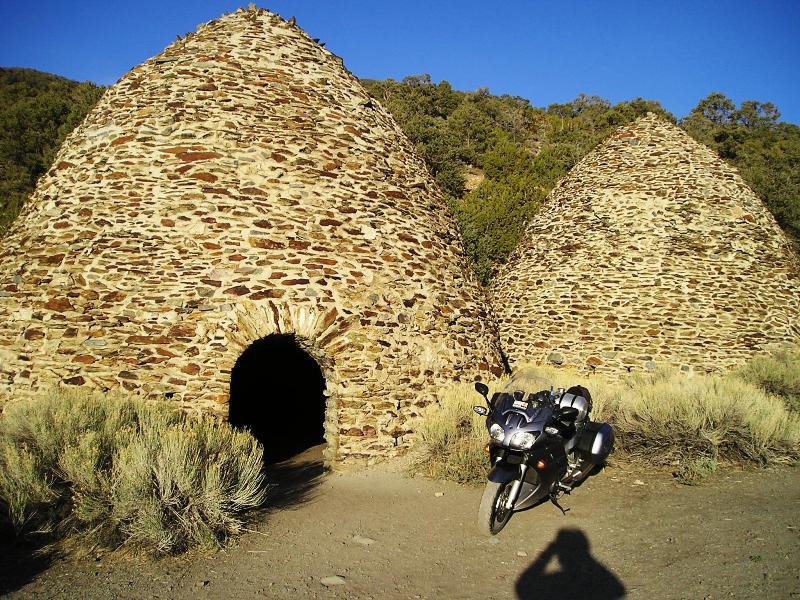 .......decided to run up to the charcoal kilns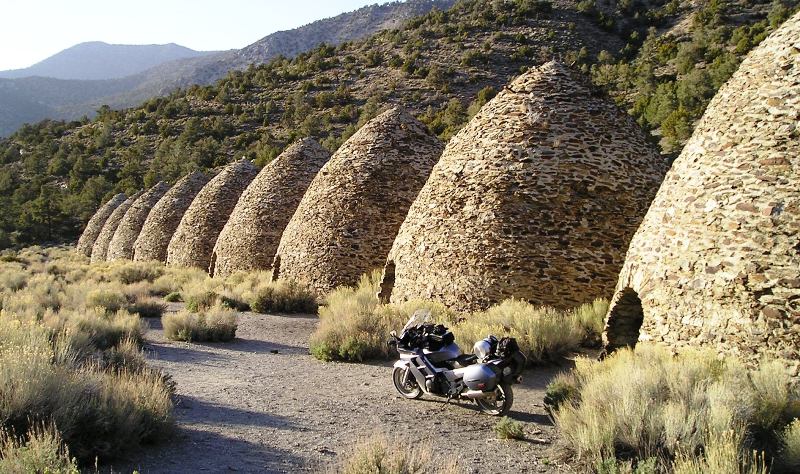 These things are cool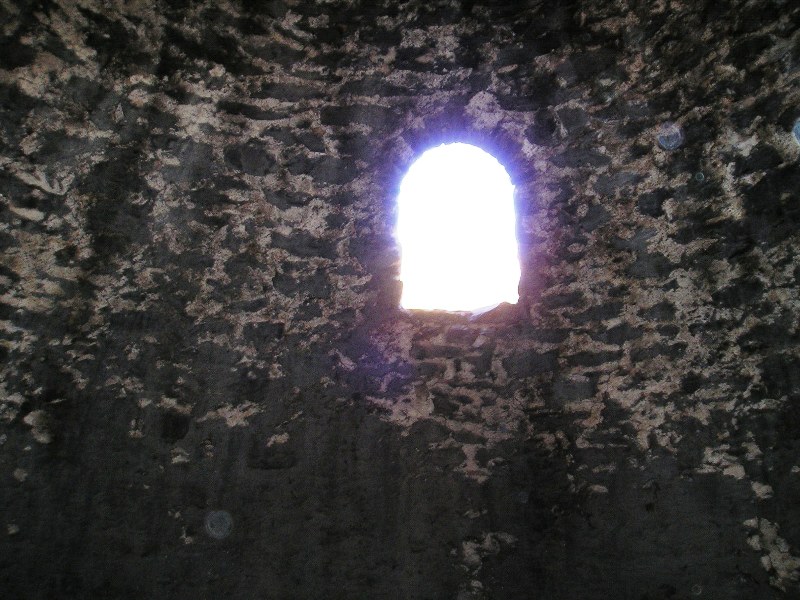 Inside a kiln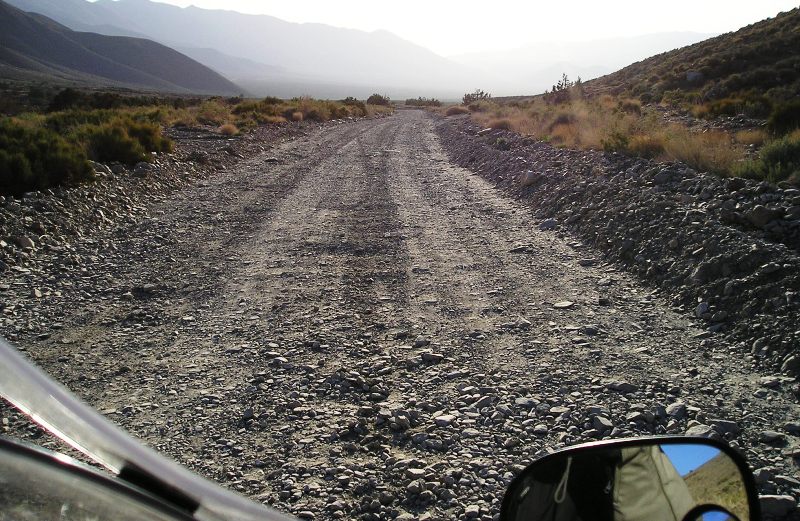 Damn, this roadd was rougher than usual. New suspension on the bike makes dirt roads tougher. Something to be said about the slopppy OEM suspension when on dirt.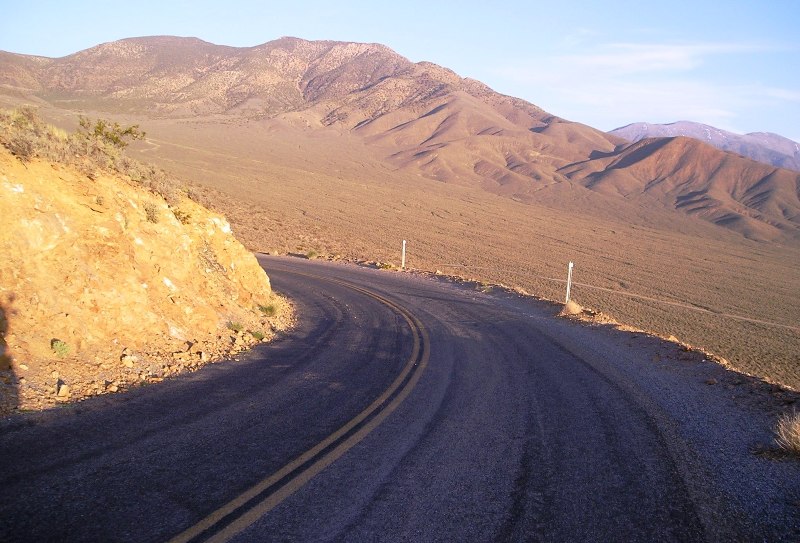 Damn, it was a real treat to be on these roads ...and I had this special little corner of planet earth all to myslelf this evening!!!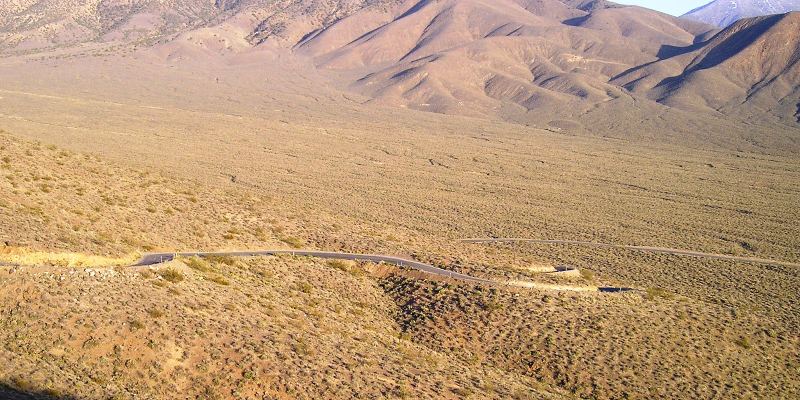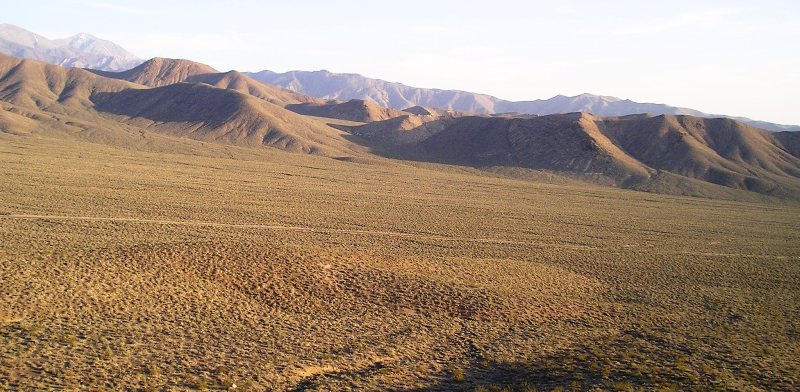 Death Valley is a very special place.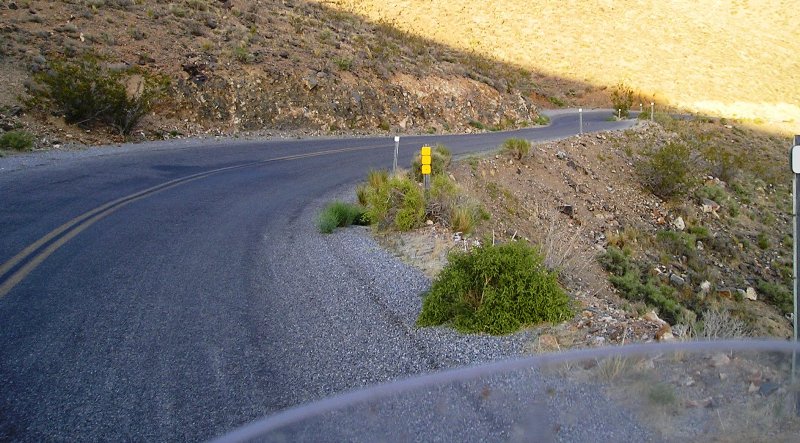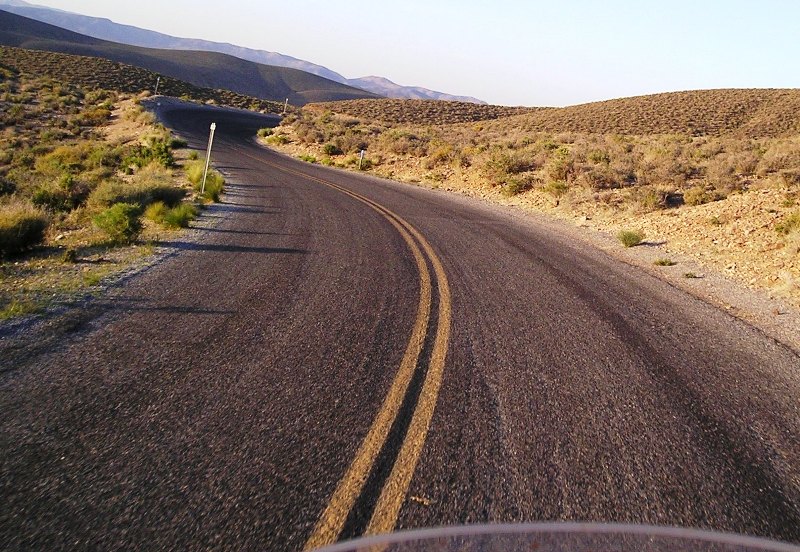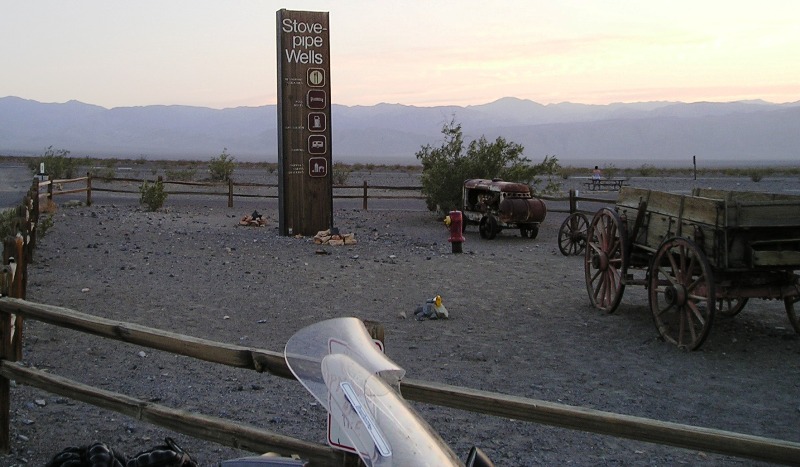 Stove Pipe Wells (duh) ...a beautiful evening.


GPS says 15feet below sea level.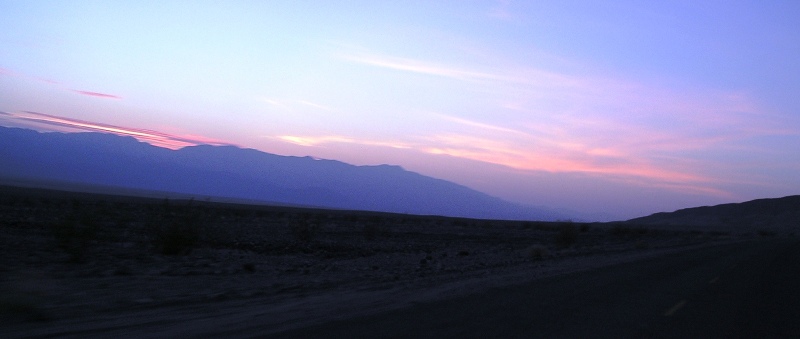 Dusk in Death Valley is noothing short of magic.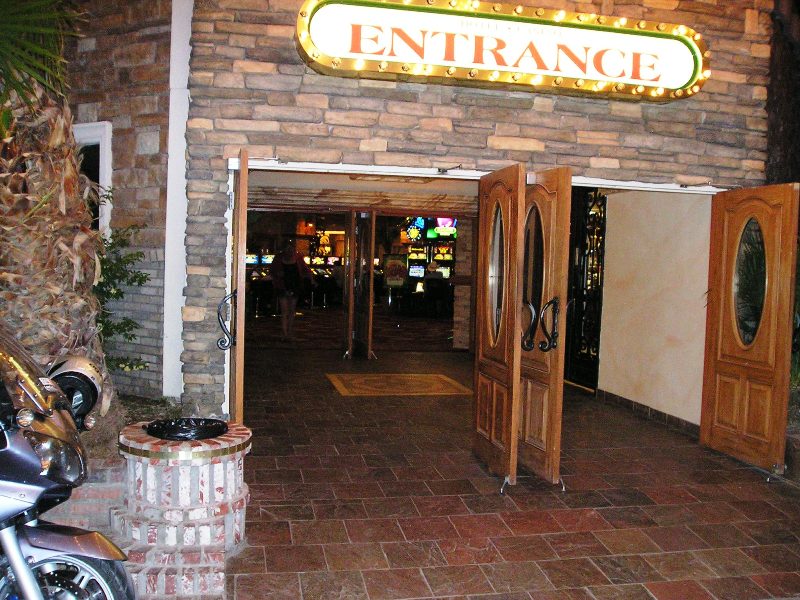 Ah, home away from home. Stagecoach Motel in Beatty ......here for the night. Nice to be back in the Battle-Born state of Nevada.