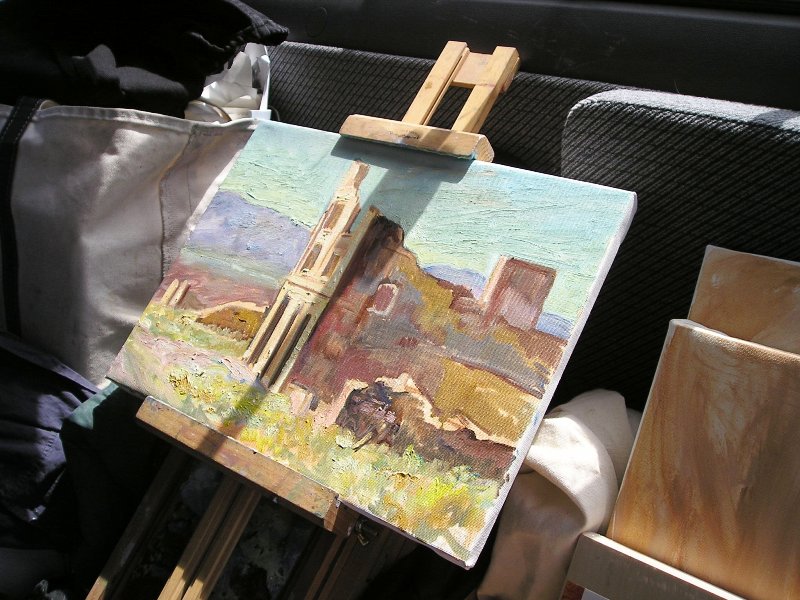 Erik's painting of the bank in Rhyolite ...thrown in the back of his truck.
---
I went in search of the ghost town: Gold Point (clicky)
but was unable to locate it. I need better directions ...the waypoints I had were not accurate.
So I headed north......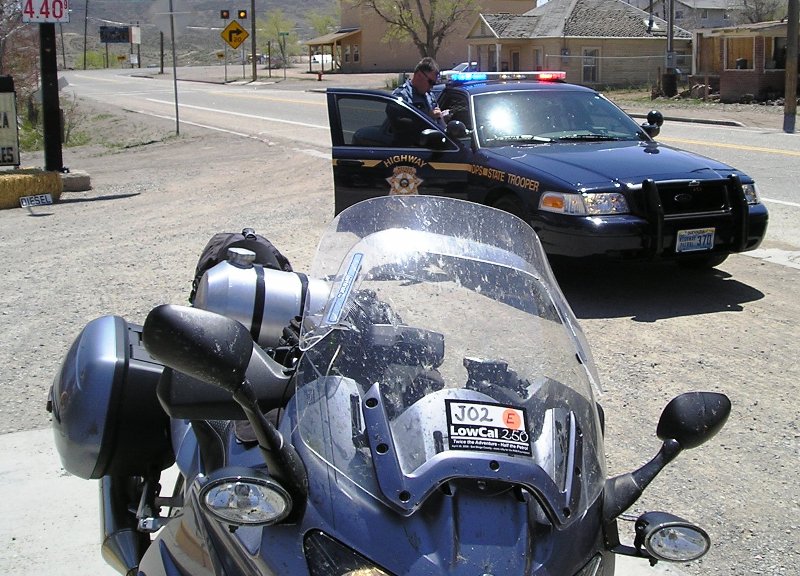 Not again!!!!
Actually this was a friendly encounter. This NHP and I chatted up a bit and traded some stories. A real nice guy and always good to make friends with the NHP when you ride moto-bikes in Nevada.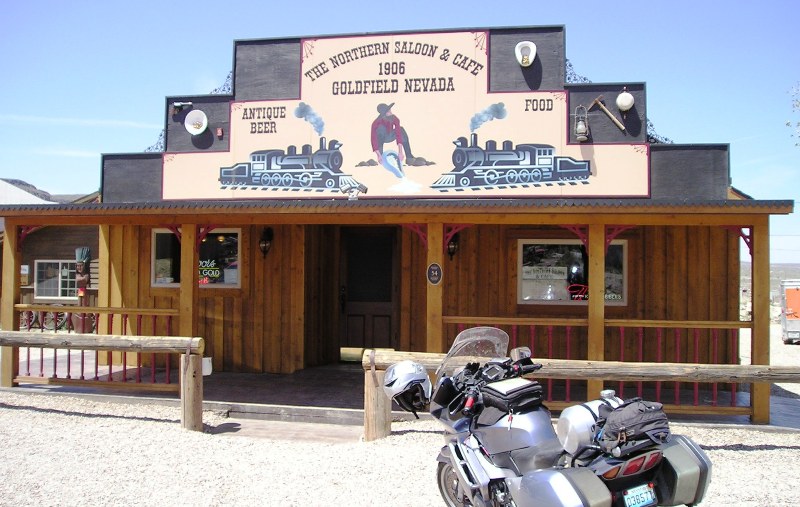 Newly remodeled and restaurant added .....Northern Saloon in Goldfield. Tasty lunch with nice folks but the food was sloooow coming


.....everyone knows this place is haunted.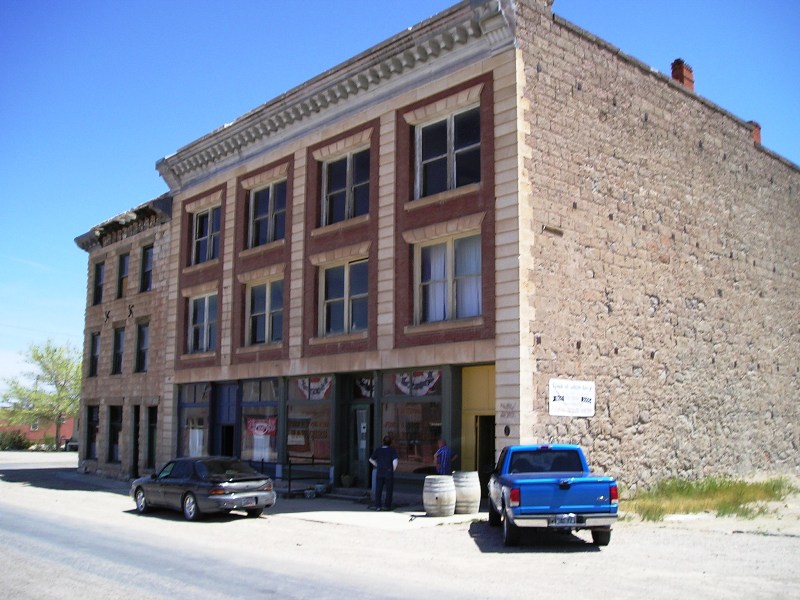 Goldfield is quirky.
---
So, I decided to head out to one of my favorite places. Nevada has a lot of interesting spots, many weird, most funky and some just strange.
Well, Silver Peak has all that and more. It is as strange as strange gets IMO.

First section into Silver Peak is "kinda" paved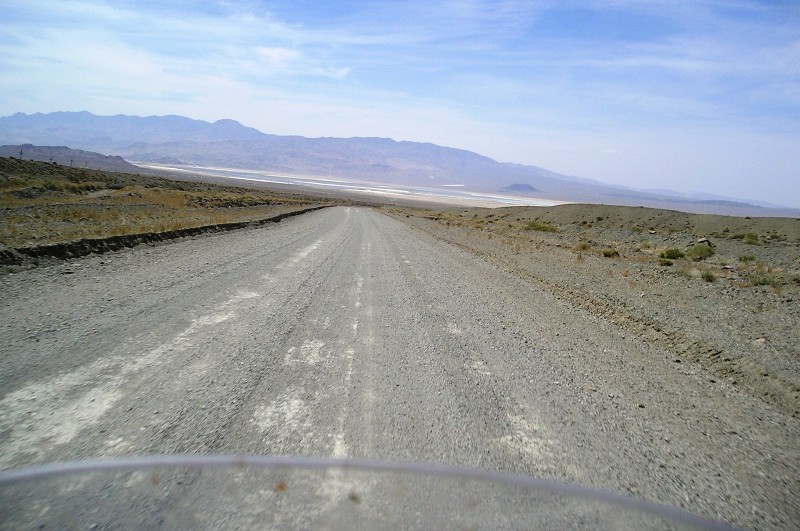 ....But it soon turns to dirt.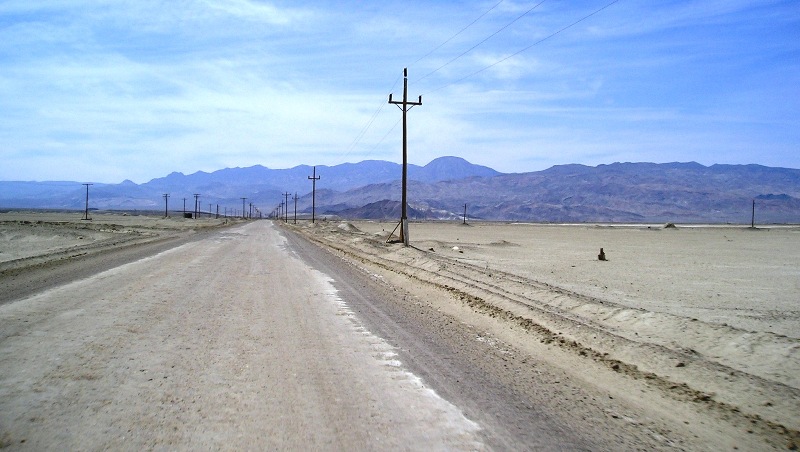 Today, Silver Peak is know for it's lithium mining. Lithium is not mined like anything that I've ever seen. They basicaly set up levees, flood them, scrape the surface and then process that silt. Weird and it makes for a unique landscape.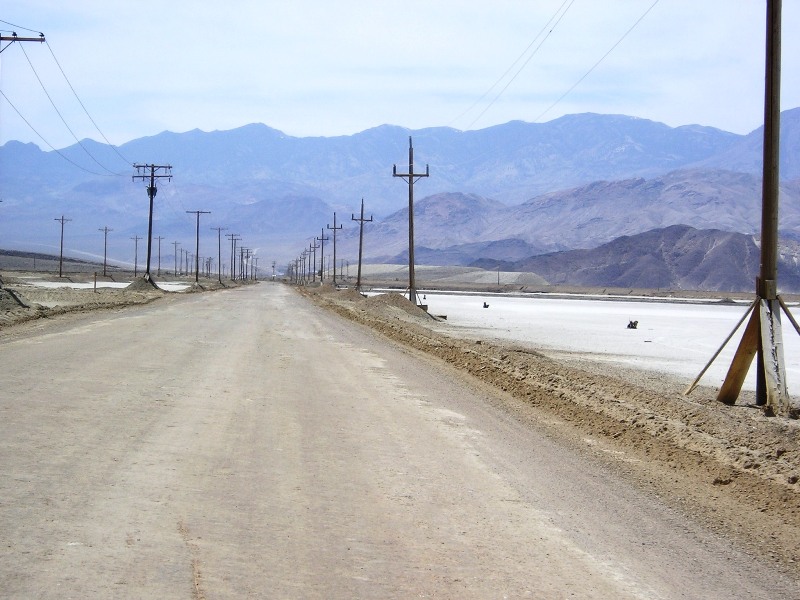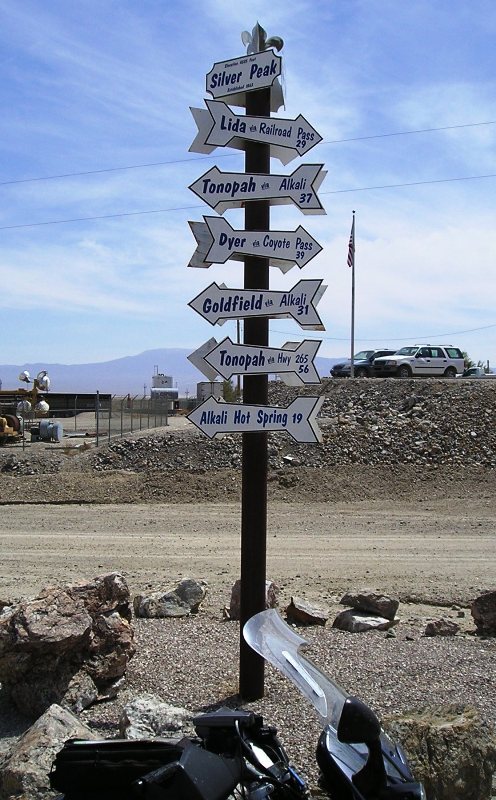 Yep, Silver Peak is at the crossroad to everything good ....but this town didn't get much of the good.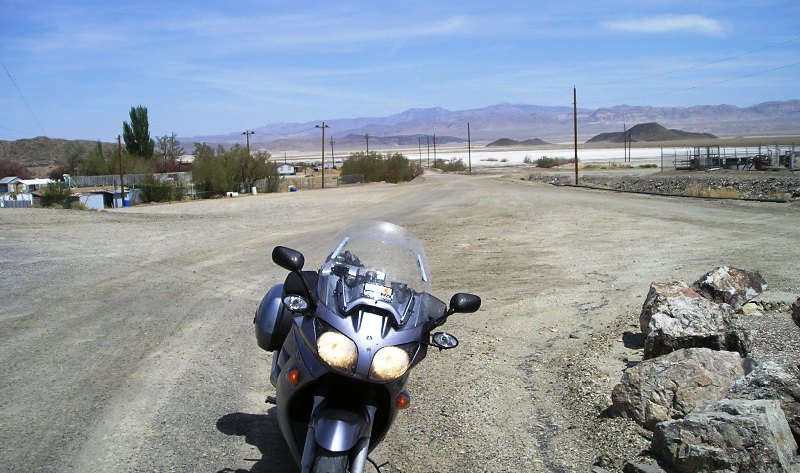 FJR see's why I usuallly bring the V-Strom here. --and glad of that.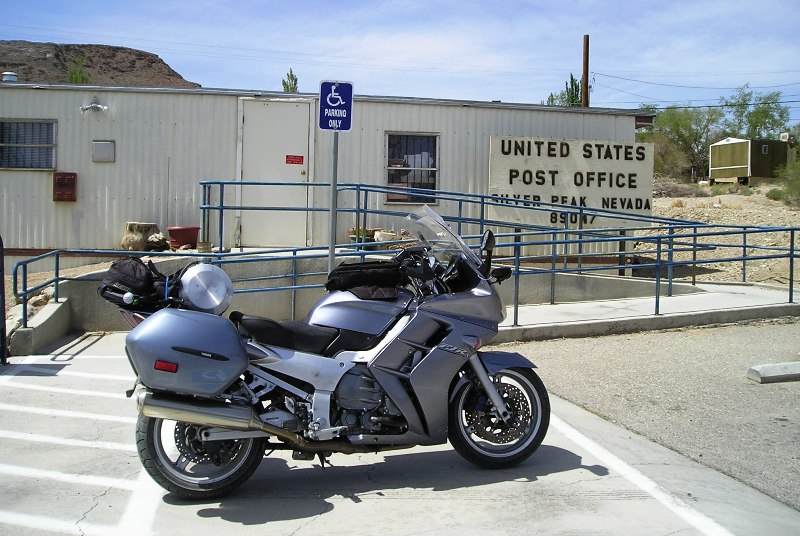 ....But they do have a Post Office!!


Here my new friend, the postmaster and I trade stories. She rides too! I'm going to be in contact with her and see about getting a tour of exactly how they mine and process the lithium, I'd like to learn more.
In my journeys to Silver Peak, this is the first normal person I've met, me thinks all the lithium does weird things to the folks in this town.



No longer gas in Silver Peak ...been many years.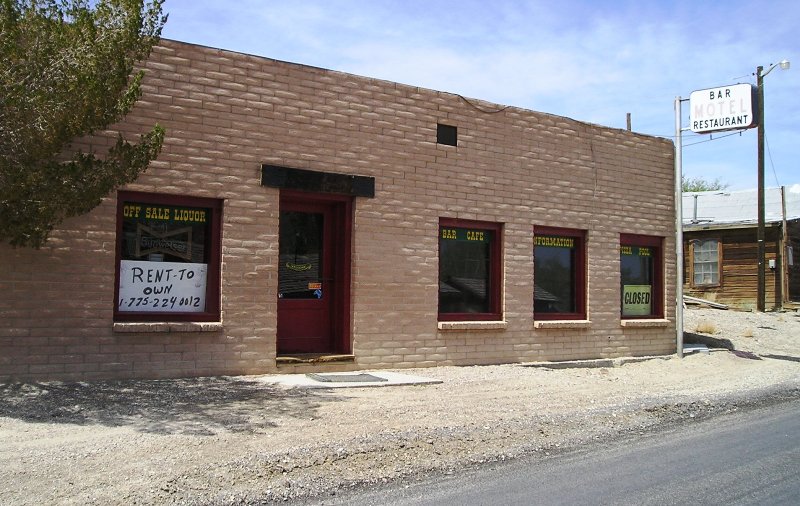 No longer a motel in Silver Peak .....been a few years.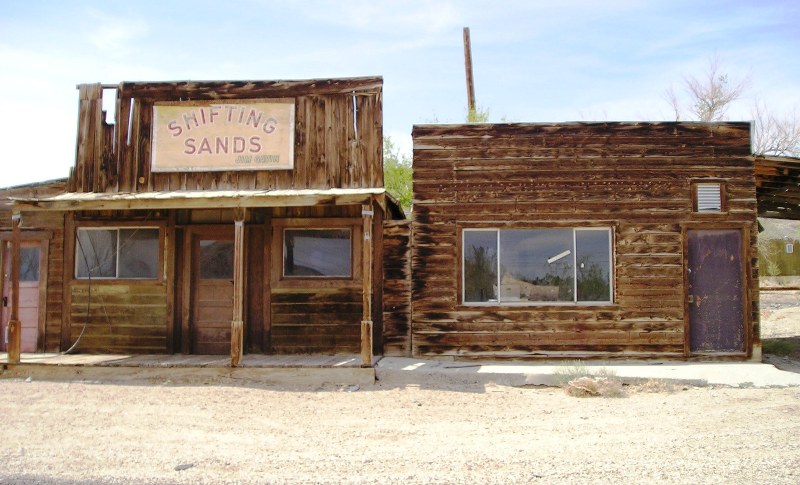 Interesting things in Silver Peak.


Upscale neighborhood in Silver Peak (i'm not kidding)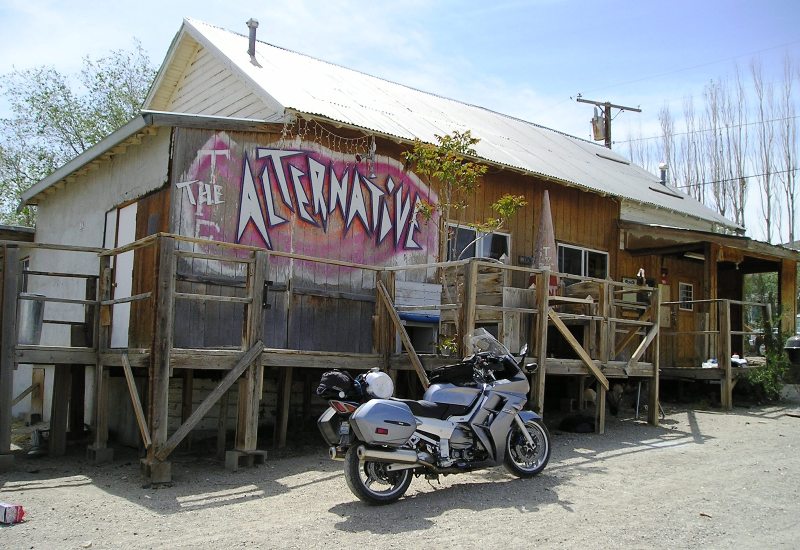 Ah, my old favorite. This is the only business left in Silver Peak. A funky tavern and it is rarely open these days. Not open this day. Too bad, I've always enjoyed the inside of this place.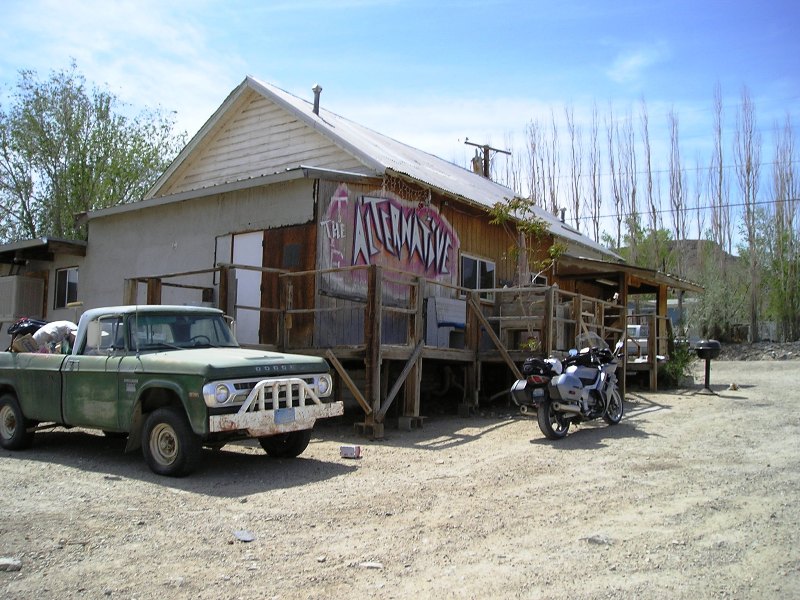 Note the cinderblocks on bare dirt holding the place up.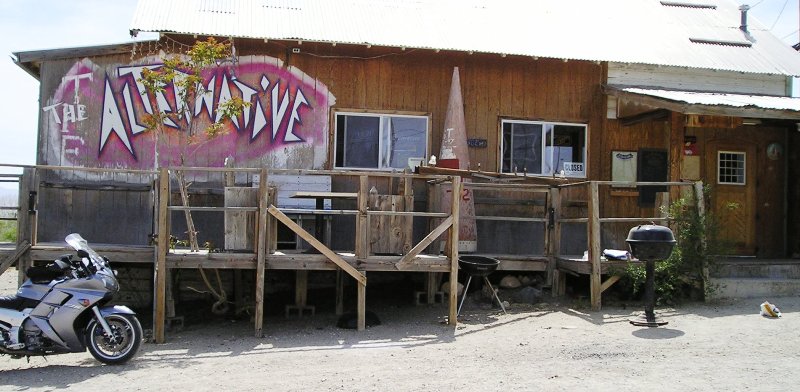 ......I'll be back, soon I hope.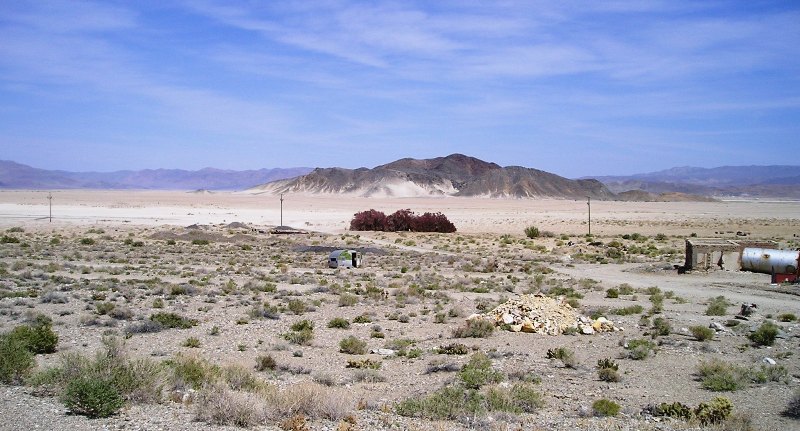 Interesting landscape around Silver Peak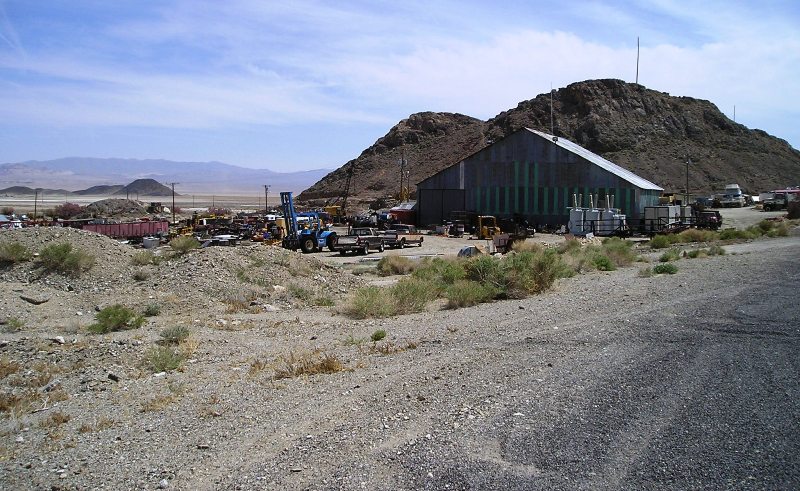 Heading out of town ....a machine shop of some sort.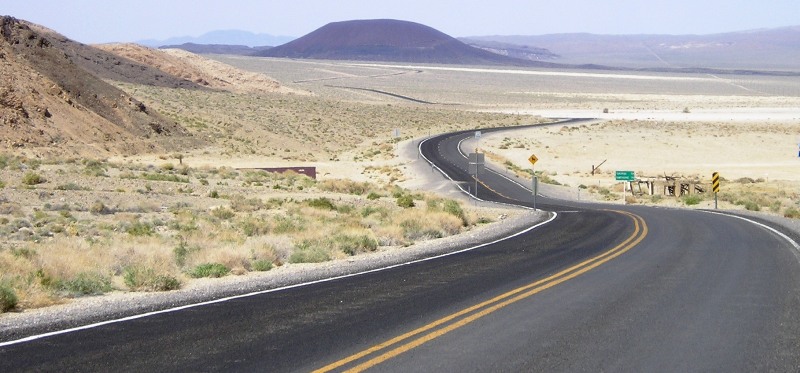 Heading out of Silver Peak ...this road to Blair junction is paved.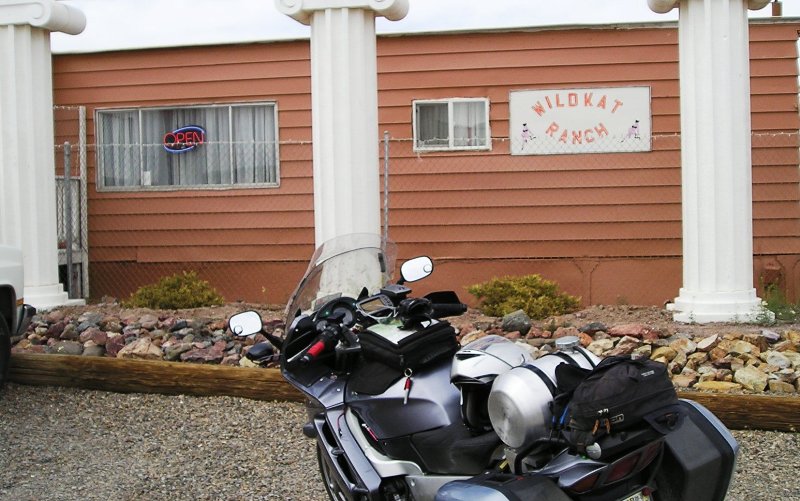 Yep, of course the obligatory quick soda at the WildKat Ranch



In Wabuska. I go by this place all the time but only stop every 100 times ....today was the day. Quick stop for a soda.
Pretty funky