Road Trip For A Weekend At The Hondarosa
Heading south to meet up with Don, Tim, Wayne and Shelly
Don lives on 10 beautiful acres just outside of Creston USA. A dream of a spot and Don makes every red-blooded male envious of how he embraces life in Creston. Don is no stranger to Moto-Bikes as you will see.

What a treat for me to be a guest at the Hondarosa.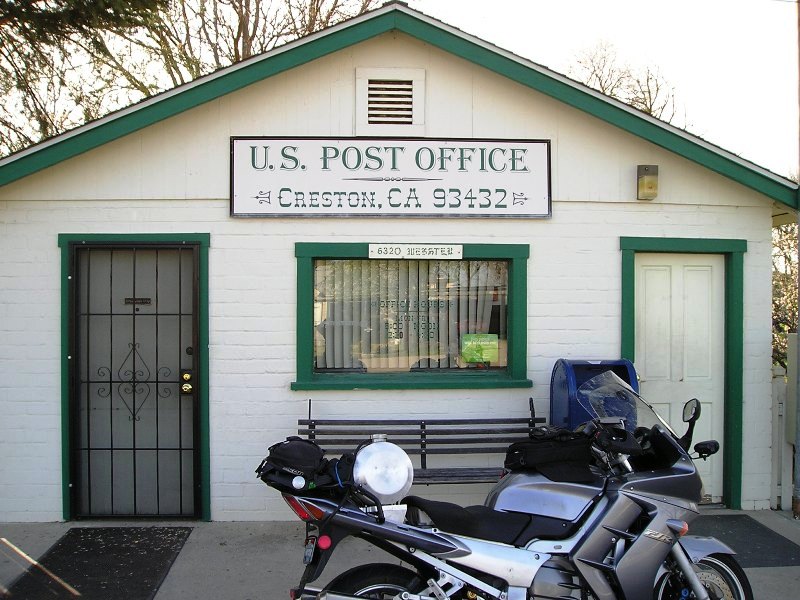 The obligatory shot in front of the Creston USA Post Office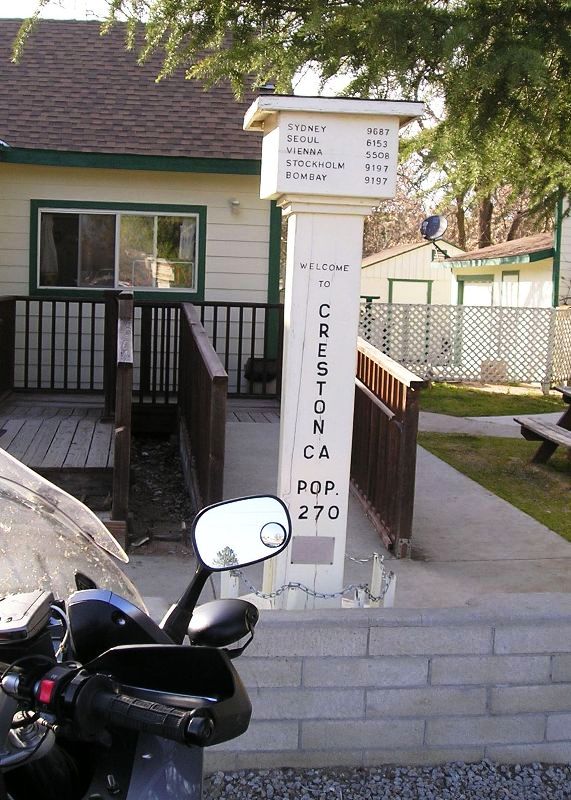 An interesting little town, ..no doubt about it.
I knew that the miles of dirt driveway meant nothing but good fun ahead: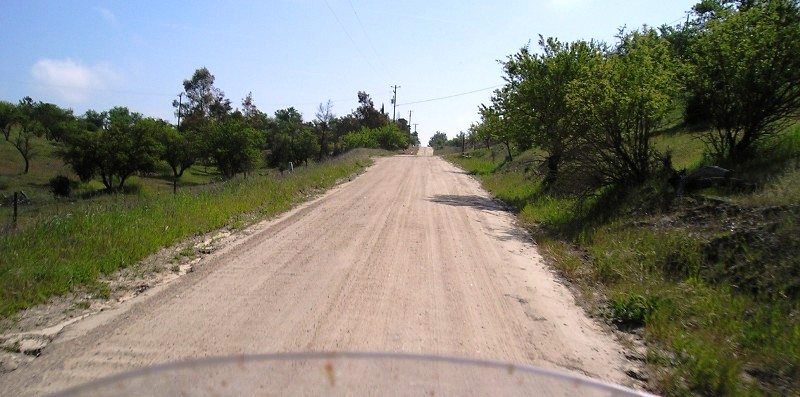 Part of the dirt road nearing the Hondarosa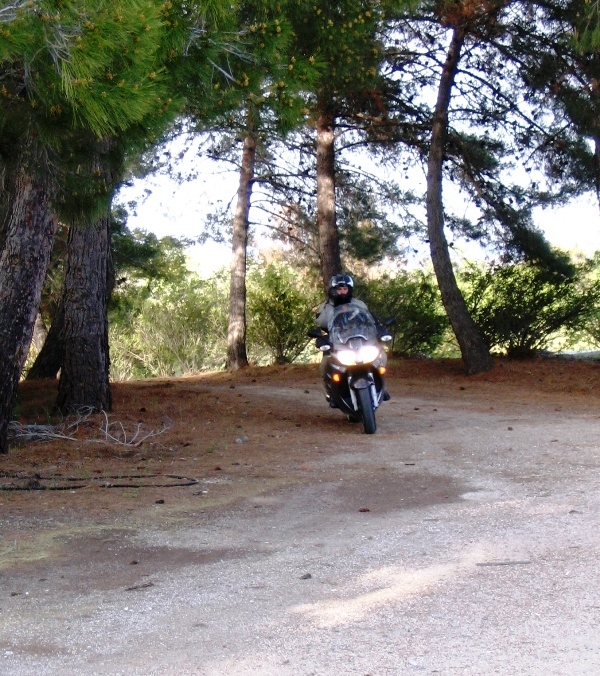 Renojohn arriving at the Hondarosa!!!!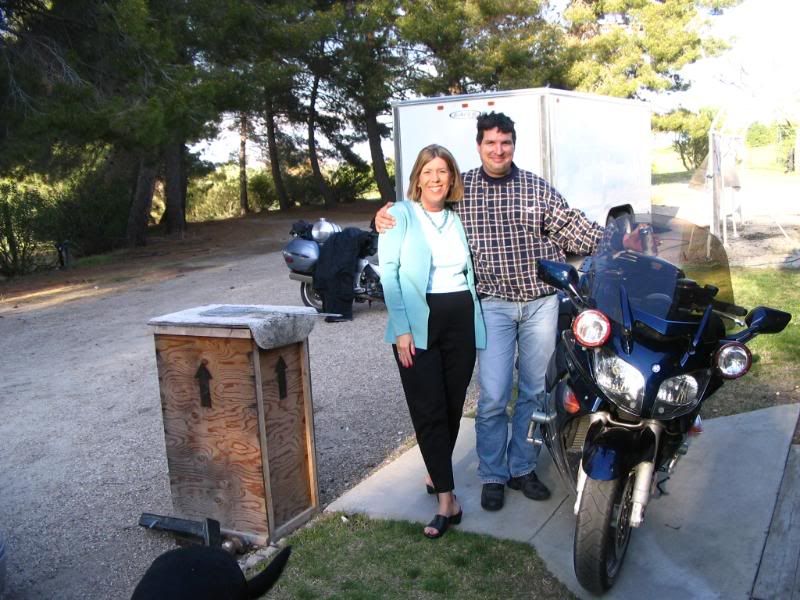 Shauna ...what great fun. You and Don are the best!

---

Immediately after I arrived the UPS man showed up. No suprise: motorcyle parts and this is obviously a common occurance as the UPS man says "...Don, got some more motorcycle parts for you" ...as he gave Don's dog (Harley) a treat.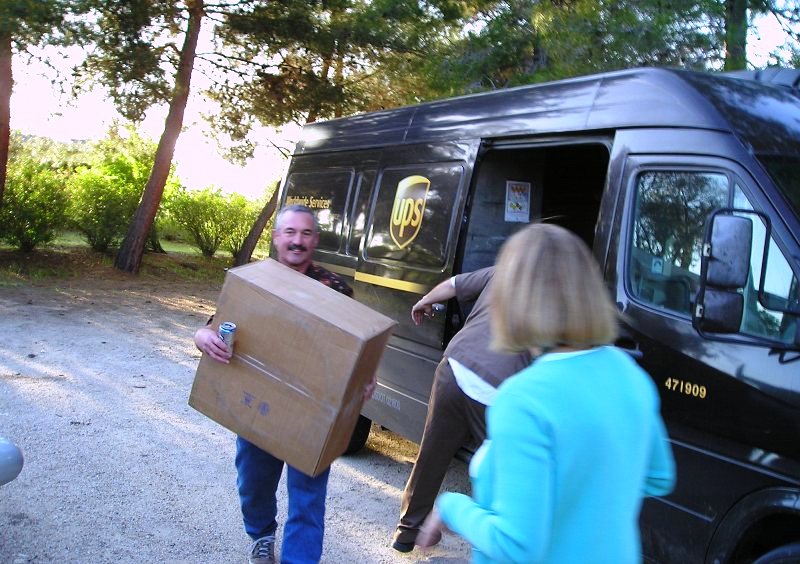 LOL, Great seeing Don and Shauna again ...but it was time to open parts ...Don knew just what this box was ....and I had a pretty good guess that I did too!!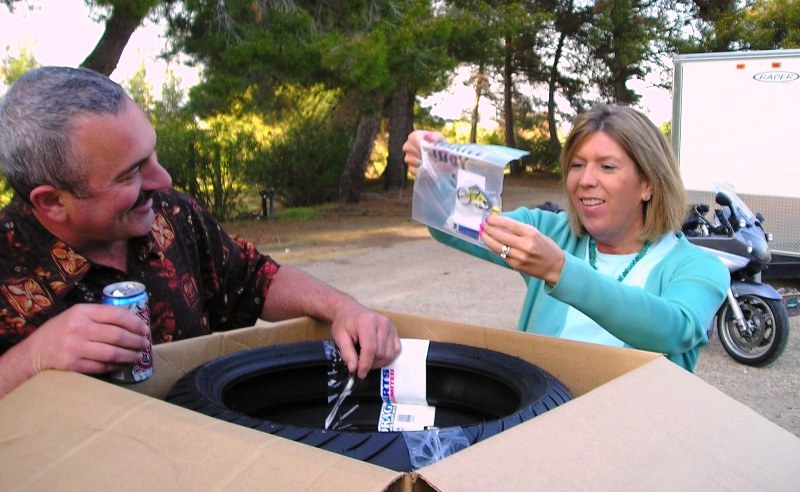 Yep, everyone is right ...new tires and Shaina checks out the added swag of some free Michelin garb thrown in as a bonus.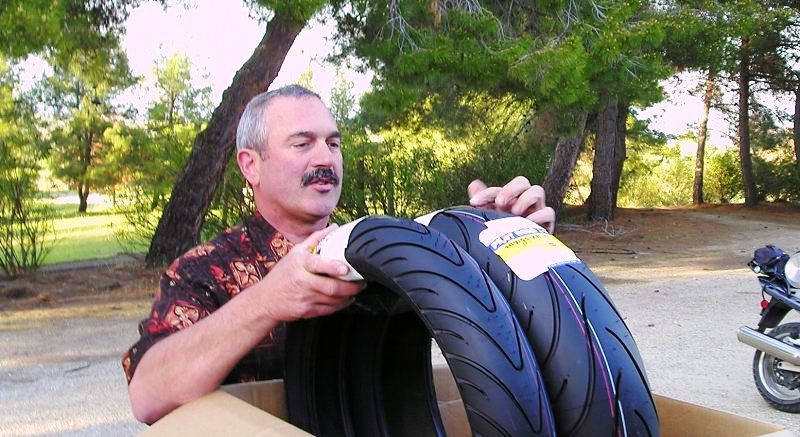 And not just tires, the new Michelin PR2's ...Don's portion of the Toecutter group buy!! What fun!!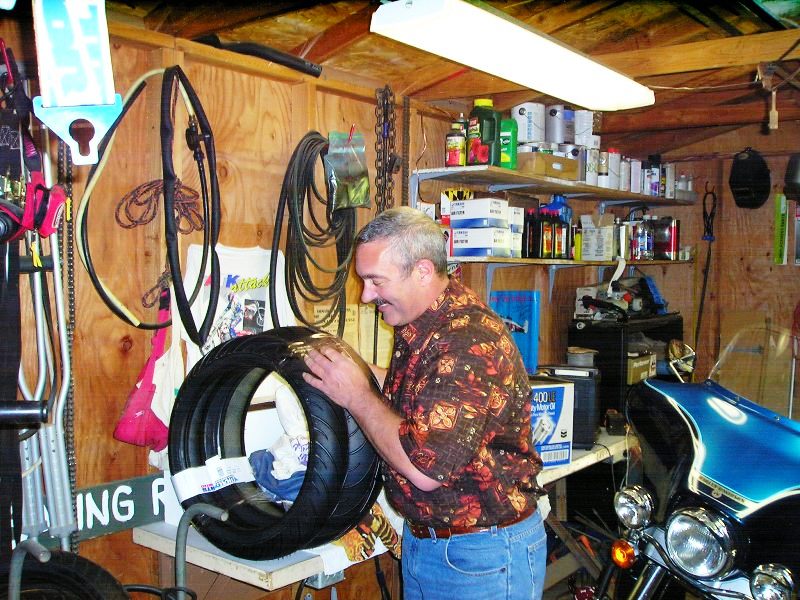 And immediately to the shop they go ......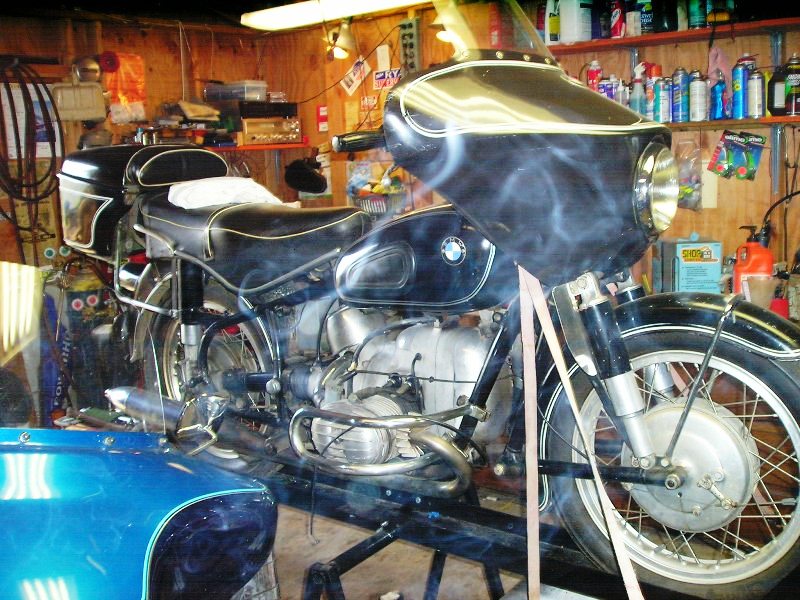 And, now we start the tour of the Hondarosa and it's love of Moto-Bikes.
How about this vintage R60 that Don is restoring and will be running a "vintage" SS1K on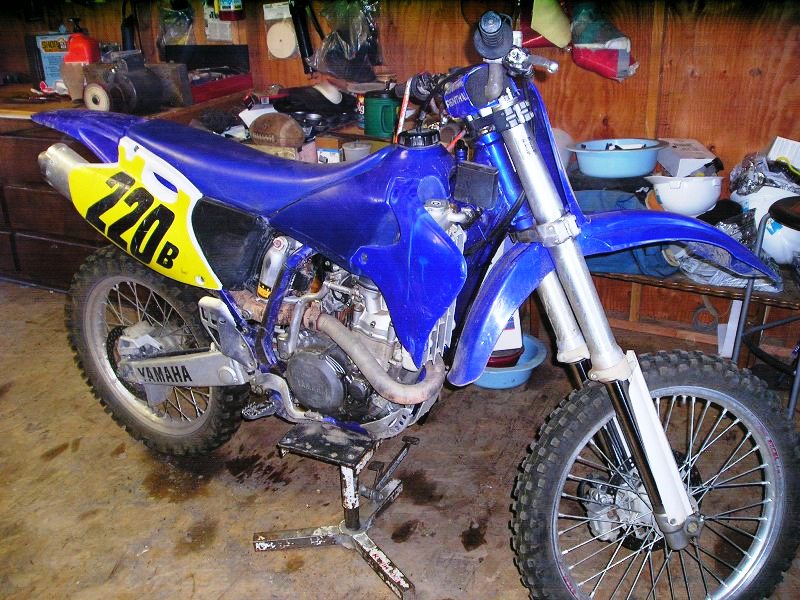 And this Yamaha that gets lots of excercise on Don's moto-X track.




Don has a nice collection of casts to hanging around to remember his moto-bike injuries.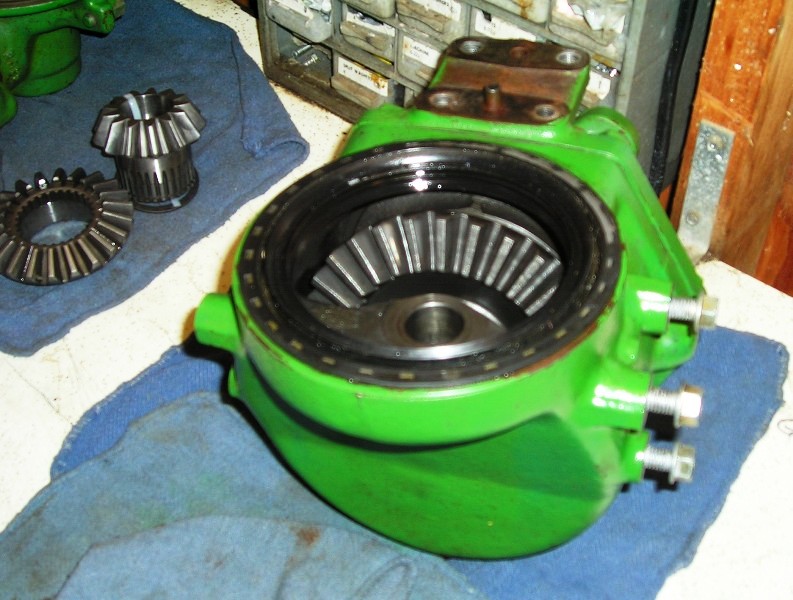 At first glance you might think this came out of Don's John Deere tractor ....but in reality, Don has fabricated this up as an aftermarket rear drive for the BMW cool-aid guys. Will be ready for market by June of 2008.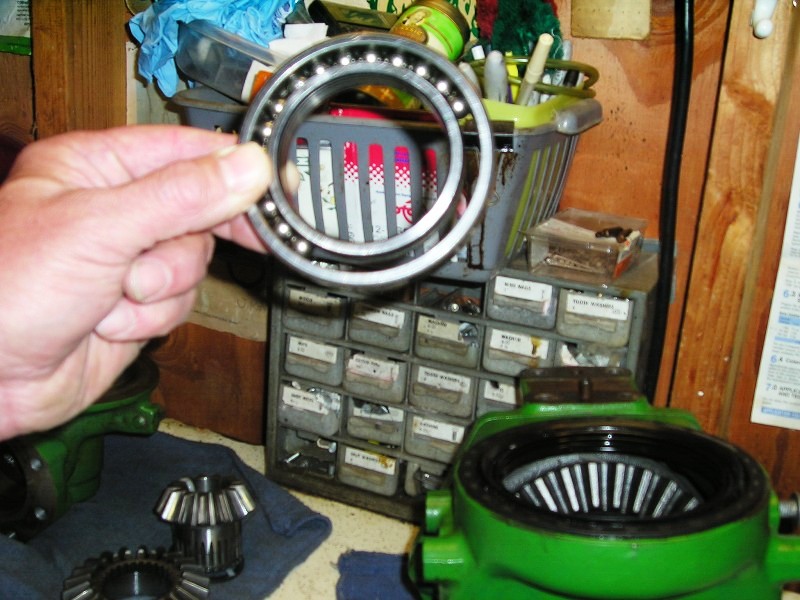 Don had many of the parts custom machined to his own (non-german) specifications.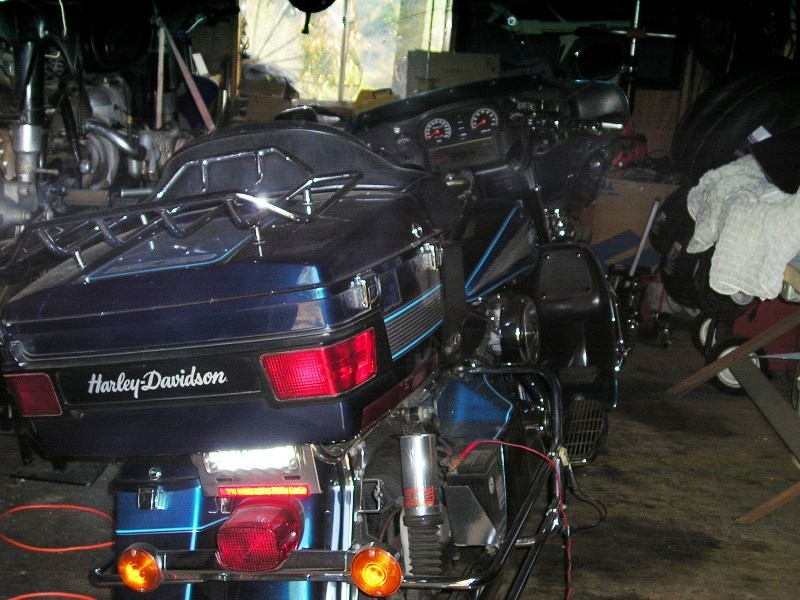 And the Harley Road King with 130K plus trouble free miles.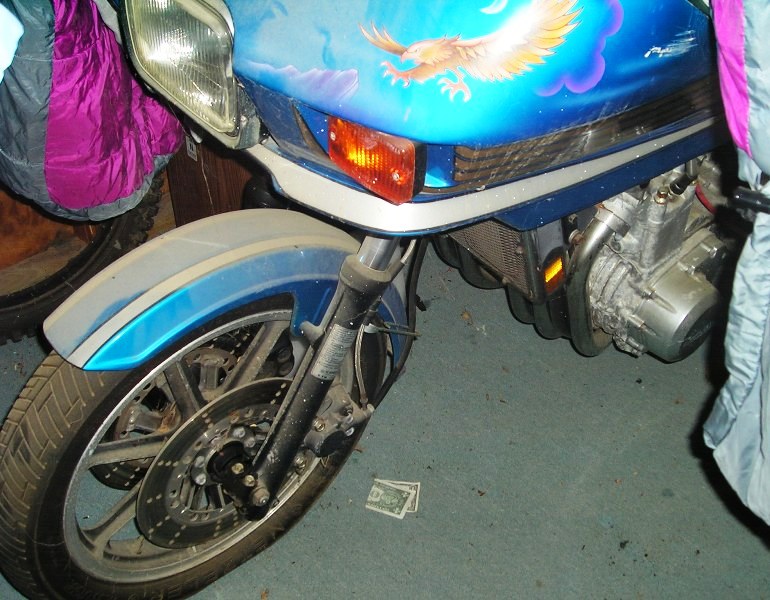 And no stable is complete without a KZ1300 ...and you can see this thing is dripping of money!!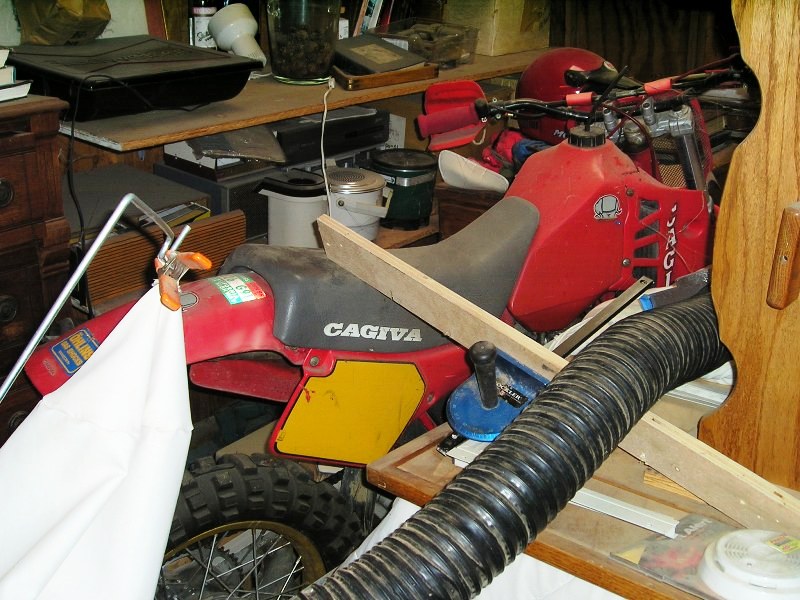 Not sure why bother posting this ...don't we all have a vintage Cagiva in the shop???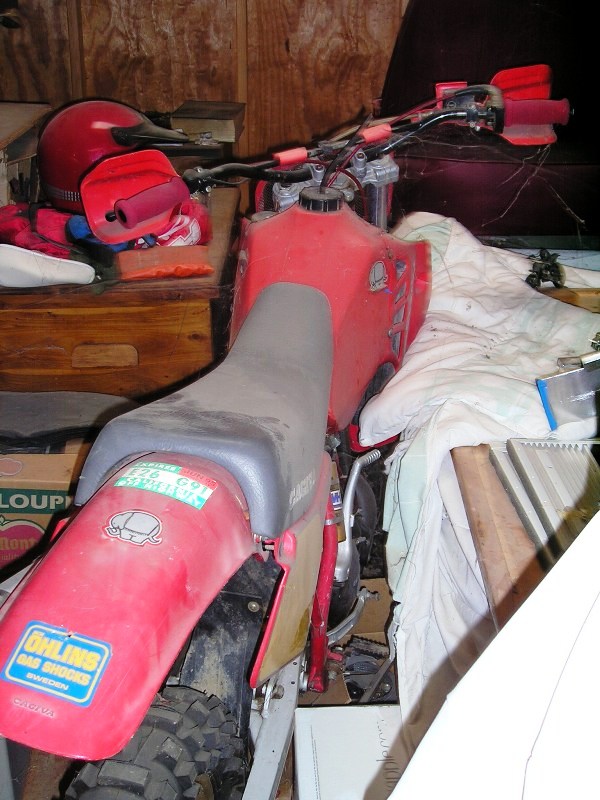 ---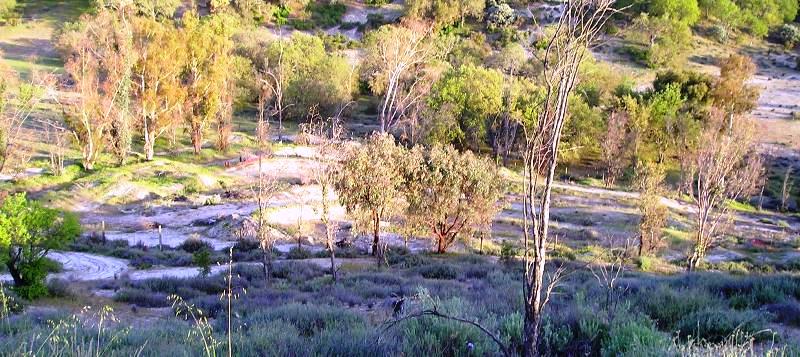 Don has built a incredible moto-X track on his property ..complete with sprinklers to keep it damp. Hasn't been used over the winter months so the grass has obscured some of it ...but we walked this track and it is nothing short of amazing. I can ride dirt, but this track is way beyond what I could ever do.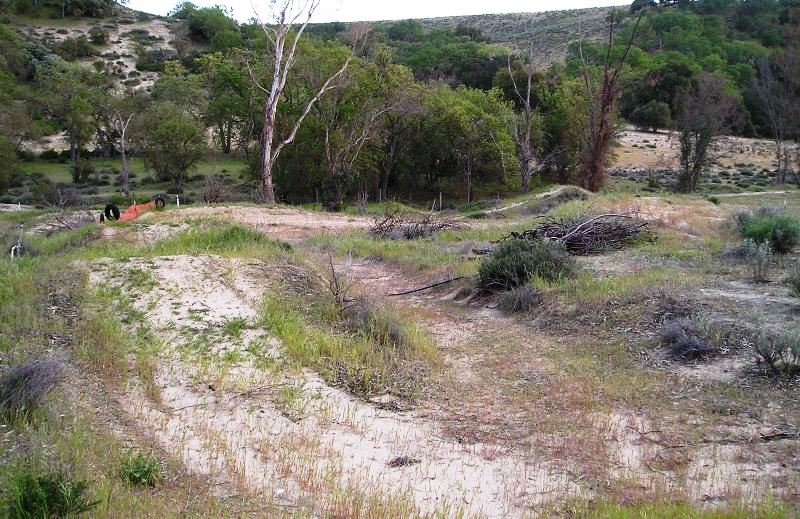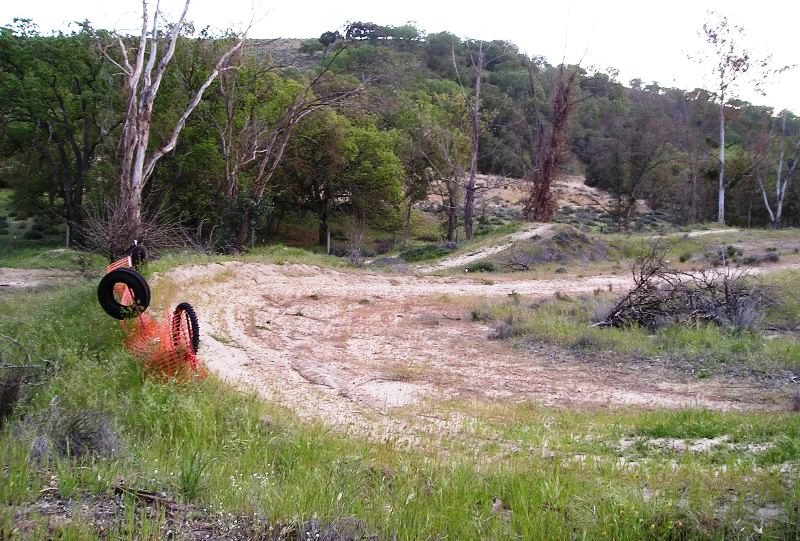 ---
Tim (TWN) arrived and that meant it was time to shift into the next gear of fun.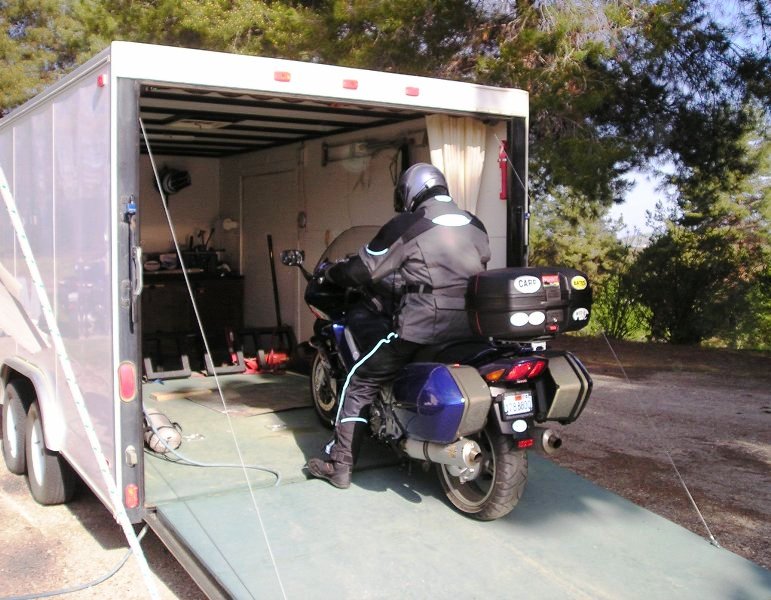 Santa Barbara is a looong ways away (nearly two full hours of wonderful roads) from Creston. So Tim felt it best to trailer into Creston to avoid the long ride and good roads.

Here he is after suiting up AGATT just to get the bike out of the fancy trailer.
Hey, we're all different, that is what makes life fun (right?)
We felt no reason to give Tim shit about trailering. Plus, this group is way too polite and sensitive for such mean spirited-ness
It was GREAT to see Tim ....and his arrival meant more fun to the mix.
Shauna loaded us all up into her car and we all went into Creston, to the Long Chute bar and grill for some really delicious food, cocktails and of course lots of stories.
---
Back at the Hondarosa, Tim made us drink a bunch of beer so that he's have the cartons to prime the camp fire with ....As if his million BTU gopher gun wasn't enough!!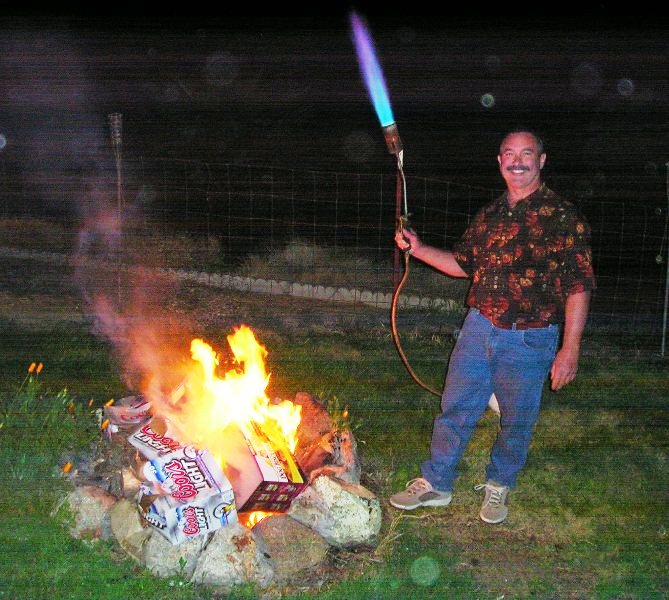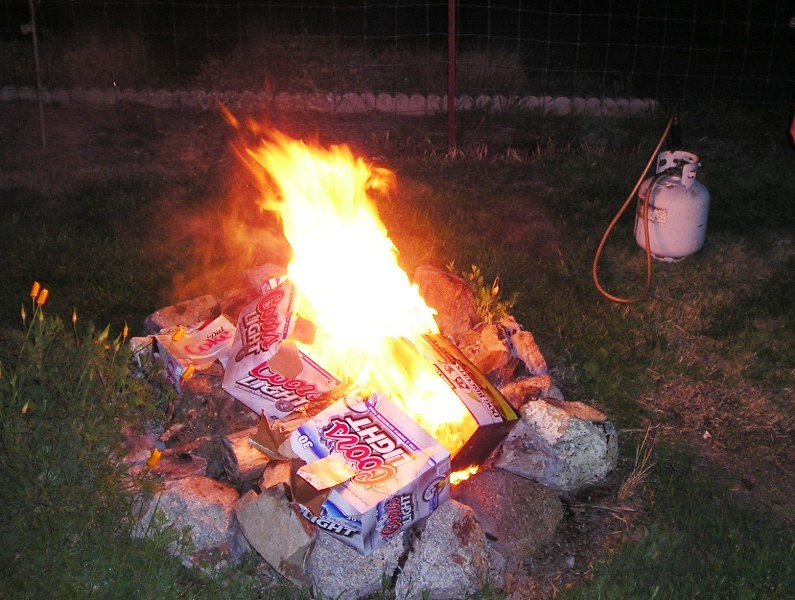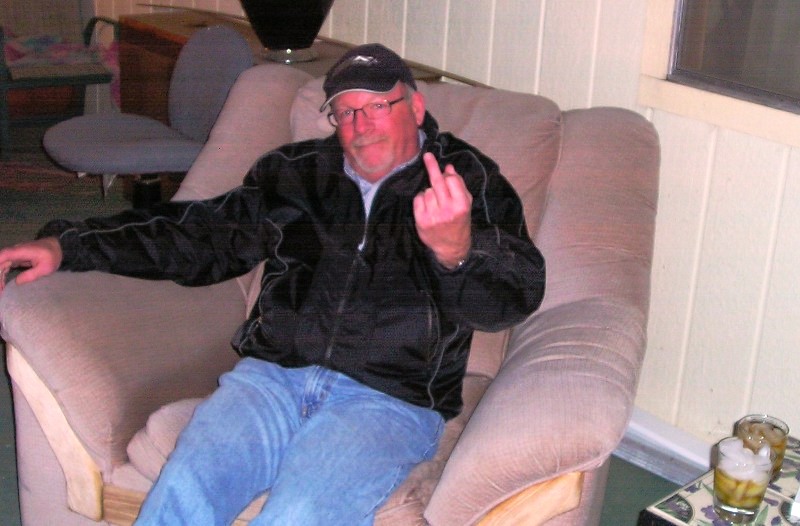 Tim enjoying the evening after his long drive
-and being a good sport about the flack we gave him.
Note: he only has a couple of cocktails at the ready.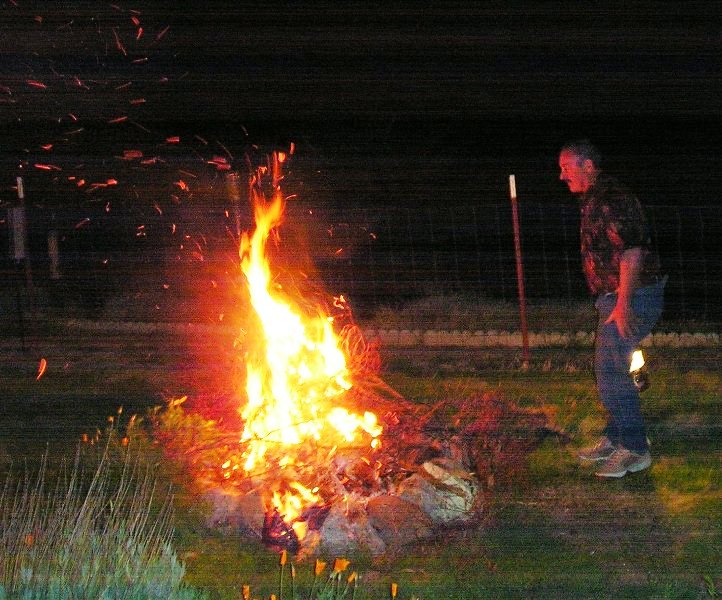 Don preparing to jump (hop) the fire from a static standing stance. This guy is good, and with the slight breeze at his back he cleared it fine.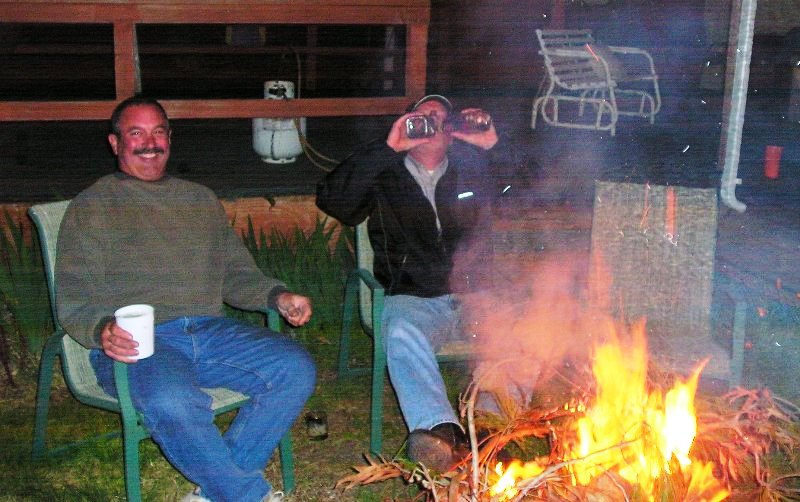 Drinking glasses were just slowing Tim down so he went straight to the source. Here with an in-the-mouth mix of Jack Daniels and Johnny Walker Red.
Tim set a pace that night that was beyond the grasp of any mortal.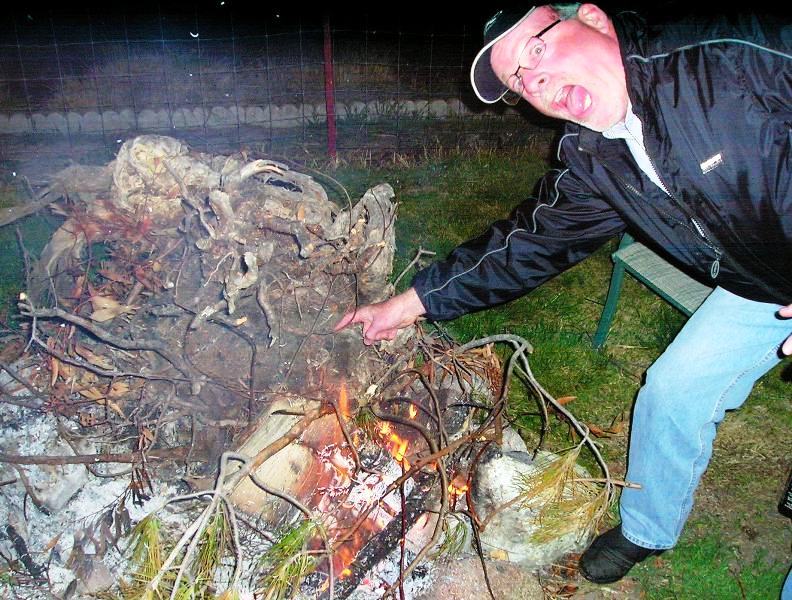 We threw a big stump on the fire ...and Tim nearly went in with it.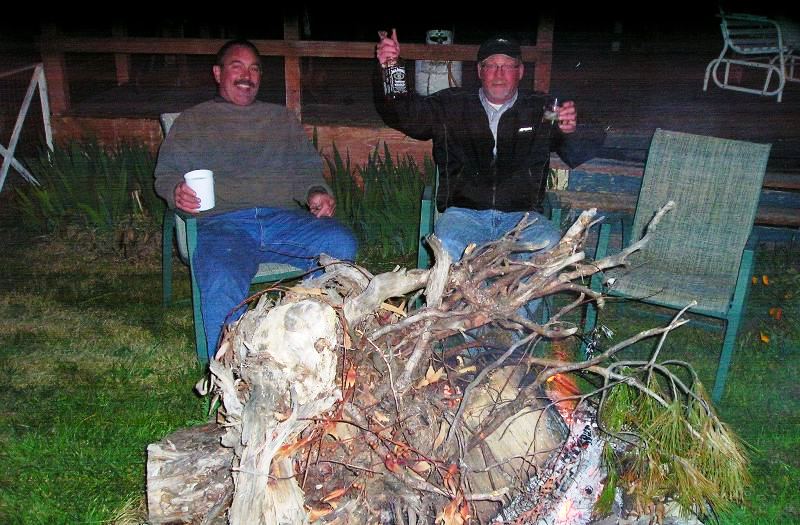 The fire slowed down, and so did Tim ...but not for long........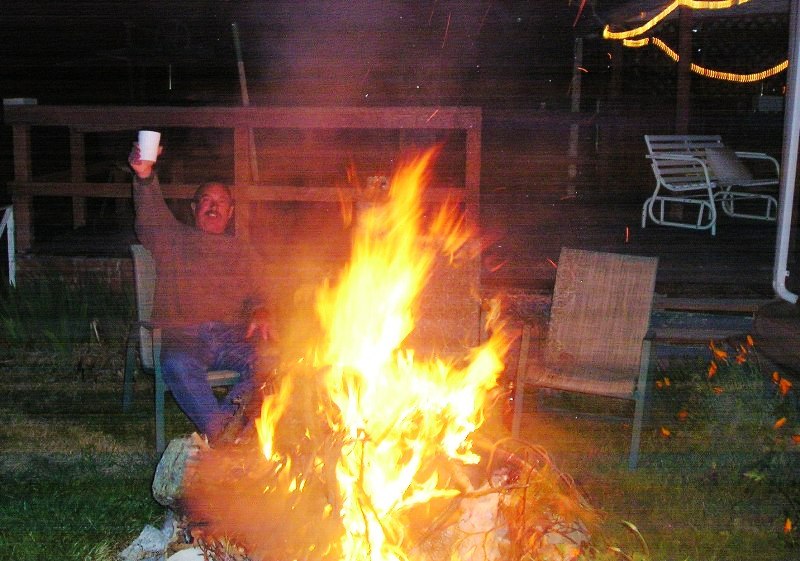 Within moments they were both fired-up good!! Don cheering it all on.


---
It was an amazing evening and too much fun to put into words or pictures. We eventually called it a night ......after all, there was riding to be done the next day!!!
---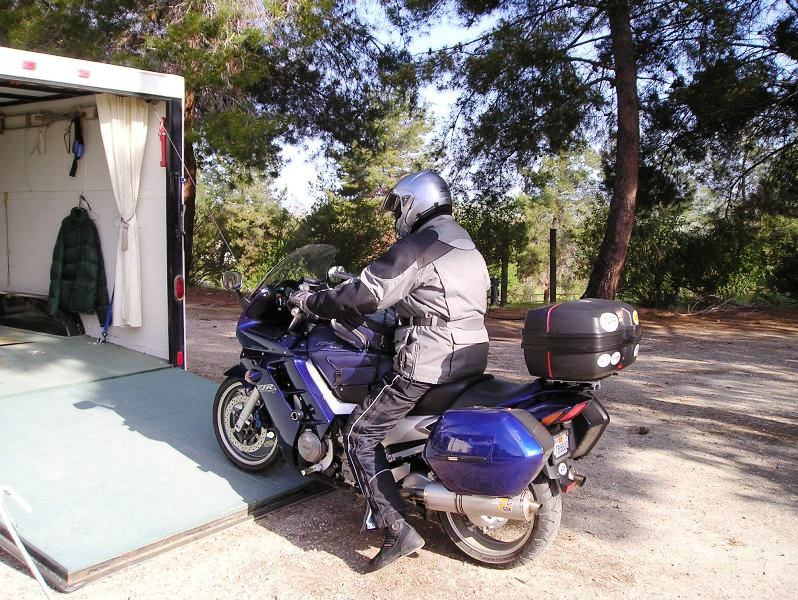 So, the truth is that Tim rode his FJR from Santa Barbara and here he is transitioning the bike to Don's fancy Toy-Hauler ..for the night.





---
NEXT