Immediately started out on some great roads including the infamous hwy 229...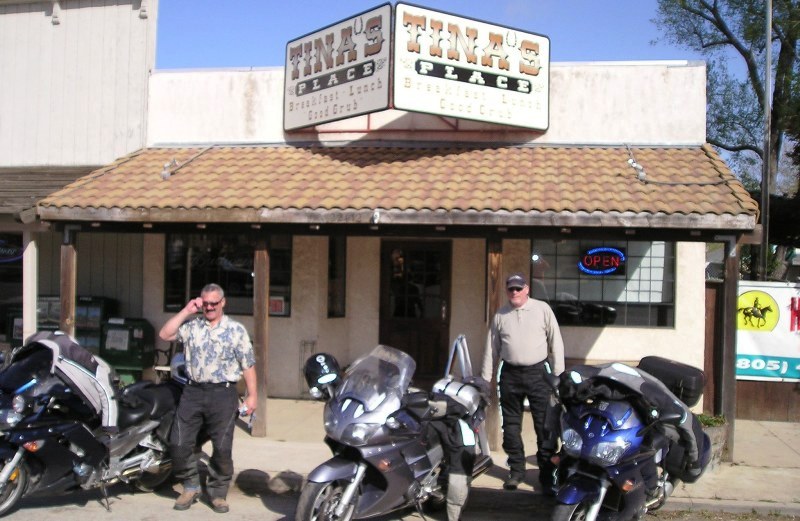 Stop for Breakfast at Tina's Place

And now time to hit the back country.......
The beauty was amazing beyond belief ...not only the best roads, but Ma-Nature had provided us with great weather and the spring colors were too much.
The pictures do the talking here .....and for questions on the route, you'll have to ask the tour guide: Don




The stunning beauty just kept comming ...and coming ...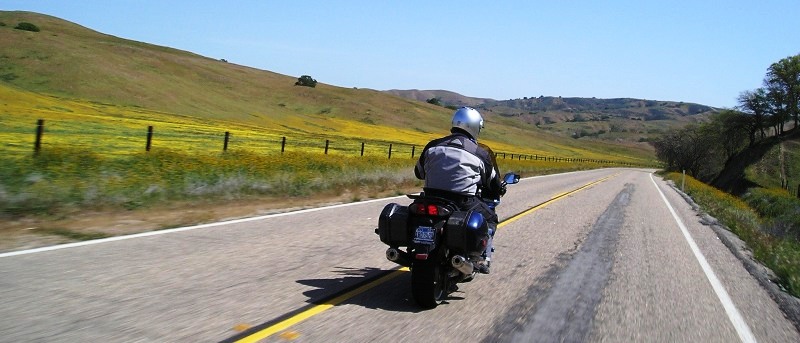 Don leading a great pace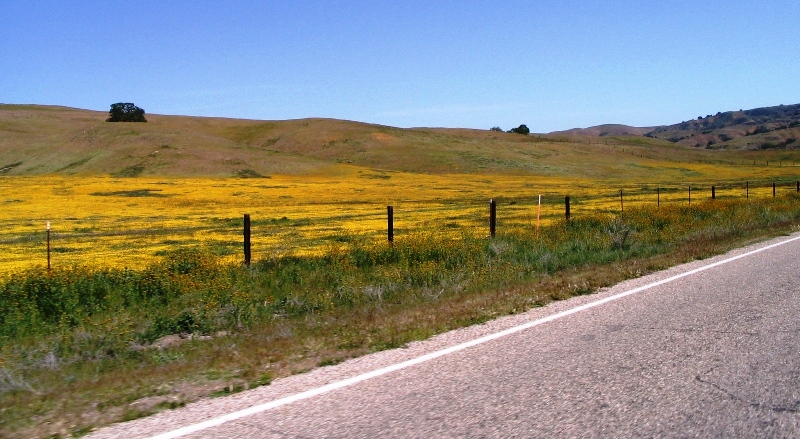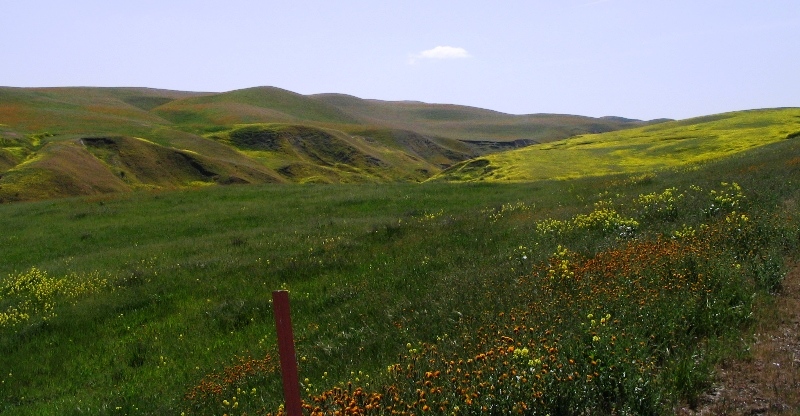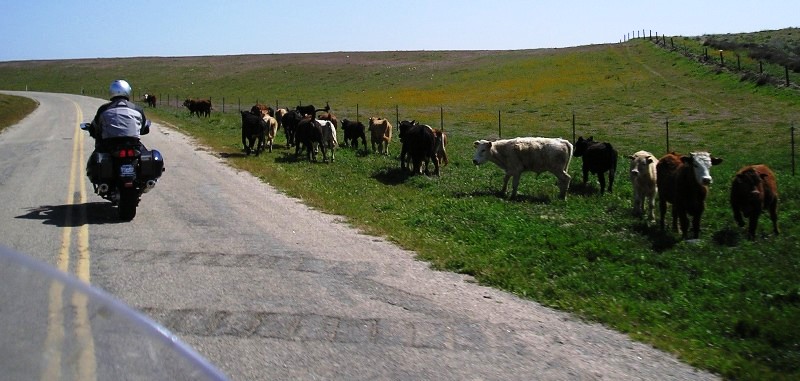 The cows were not only abundant, but also very unpredictable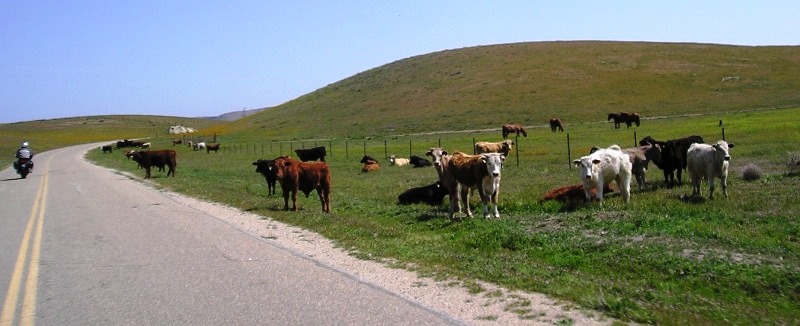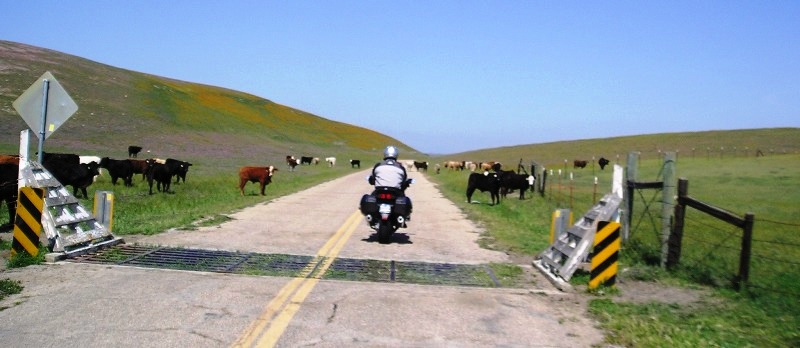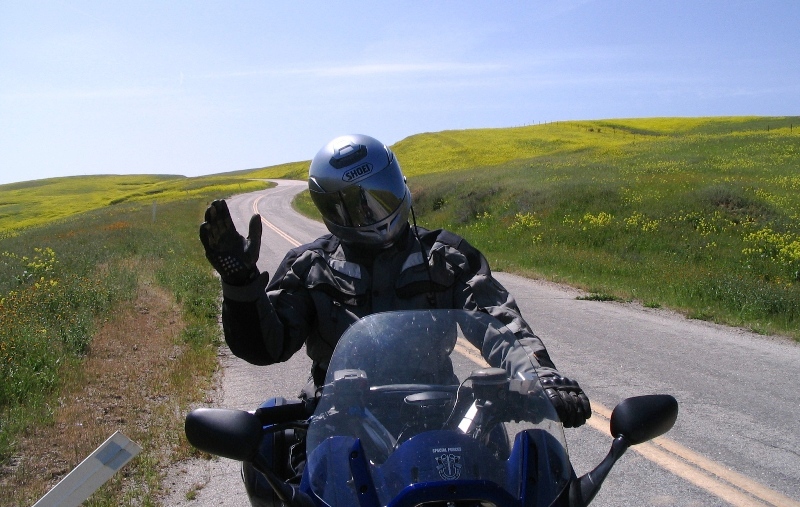 Tim asking us to hold back on the applause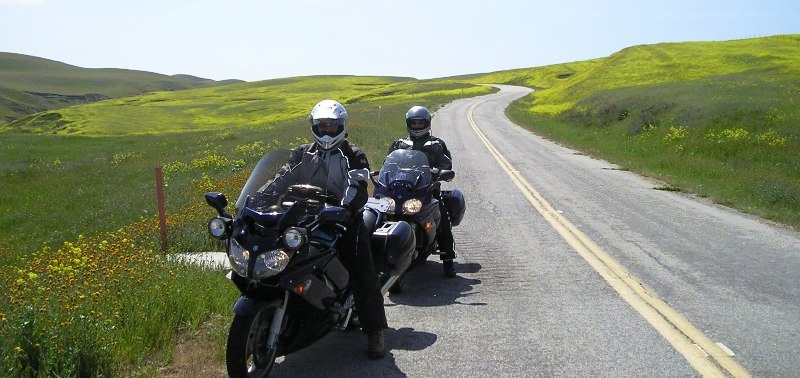 I say: In spite of you two ugly mutts -it is beatiful out here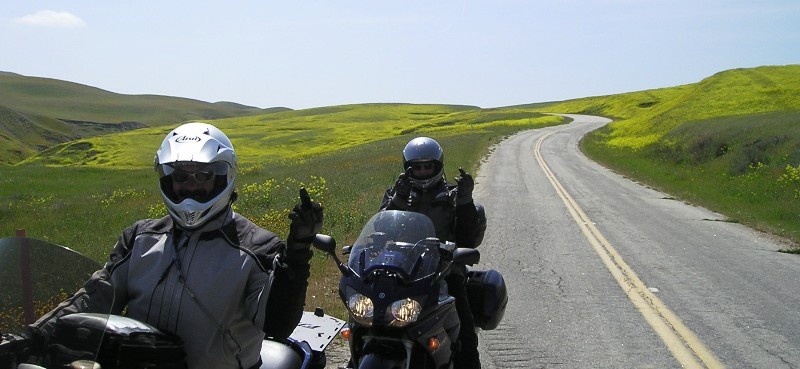 ....Don and Tim's response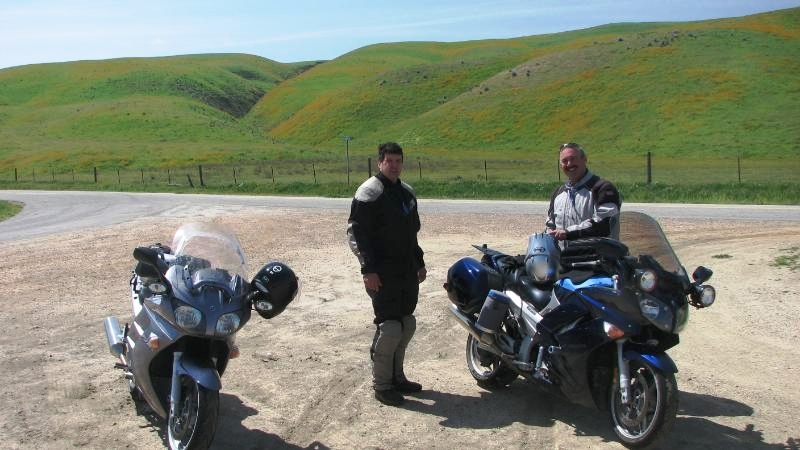 Renojohn and Don .....



A hint as to where we were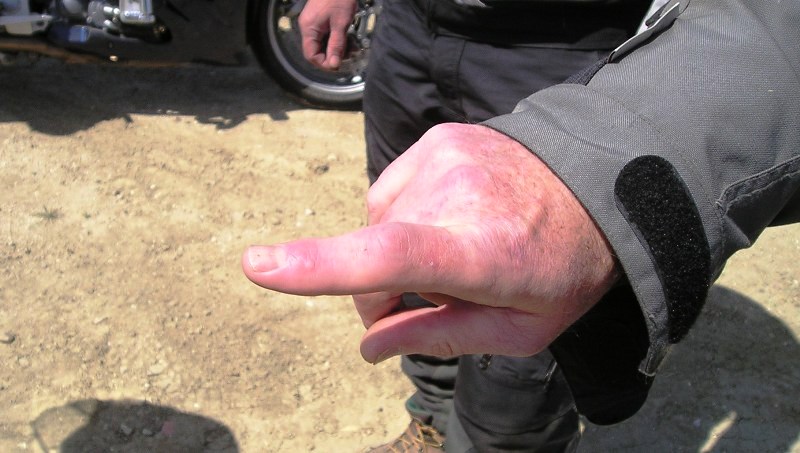 This is what Tim's finger looked like after pointing it at Renojohn one too many times :-)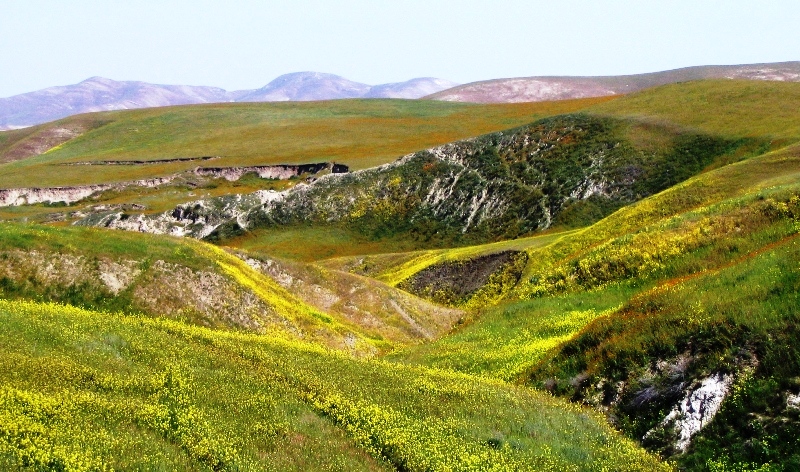 Amazing!!!!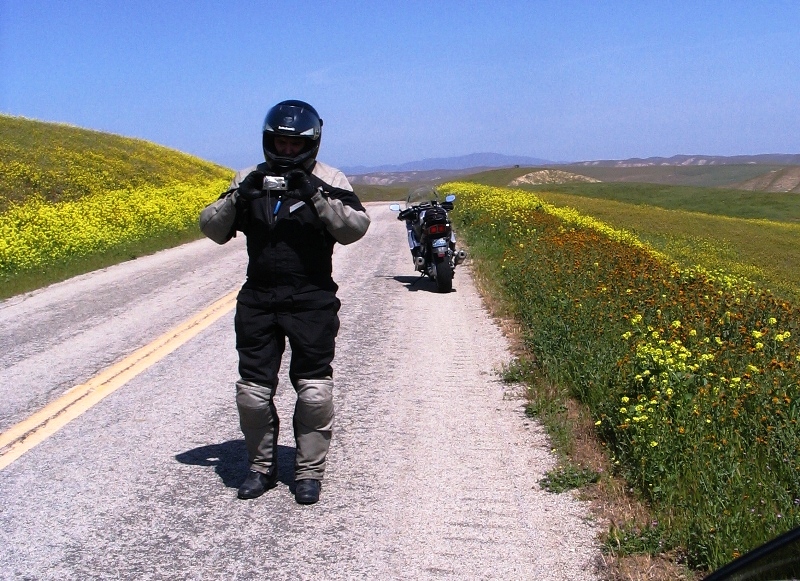 Renojohn in awe of the landscape and colors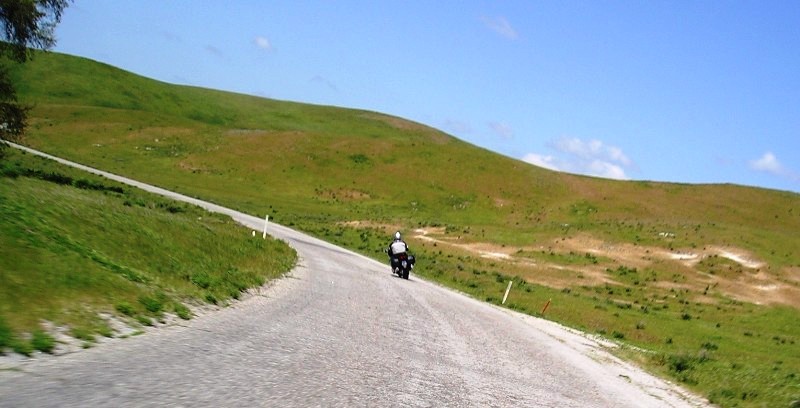 This was an awesome goat-trail road ...Don setting the pace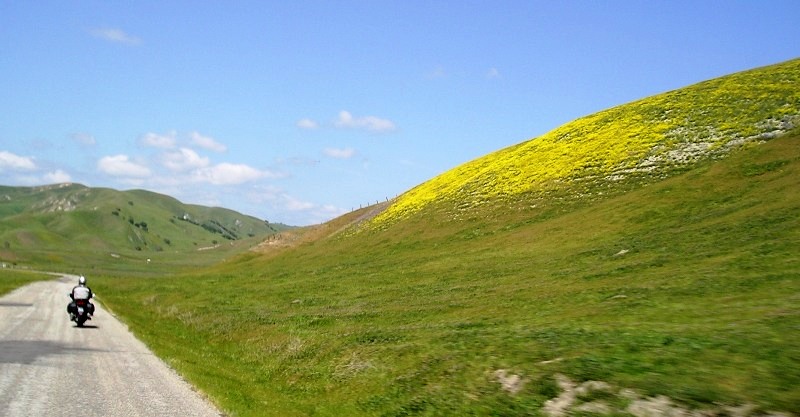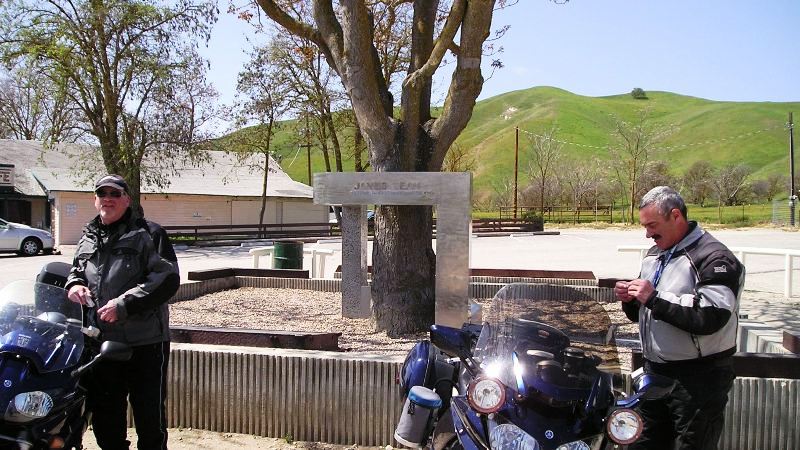 We were on the highway only about 2 miles ...enough to stop at the James Dean memorial.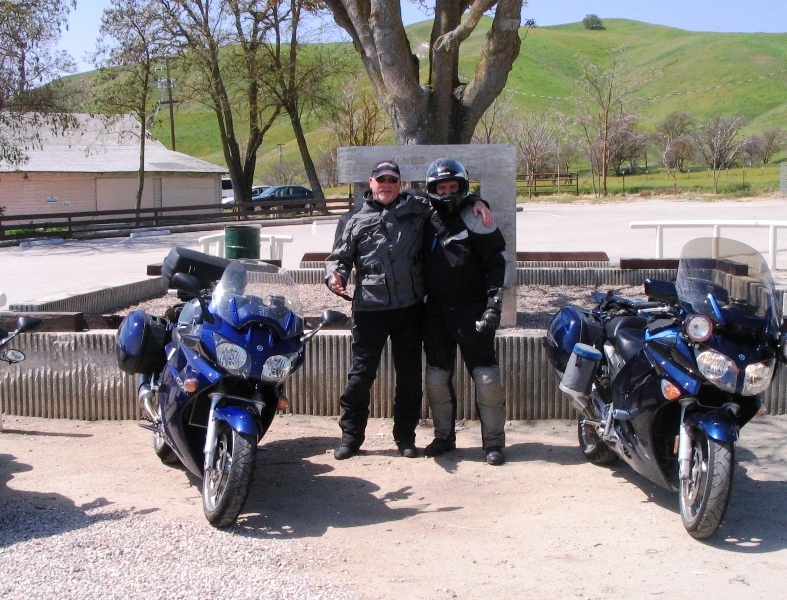 Timmy and Johnny ....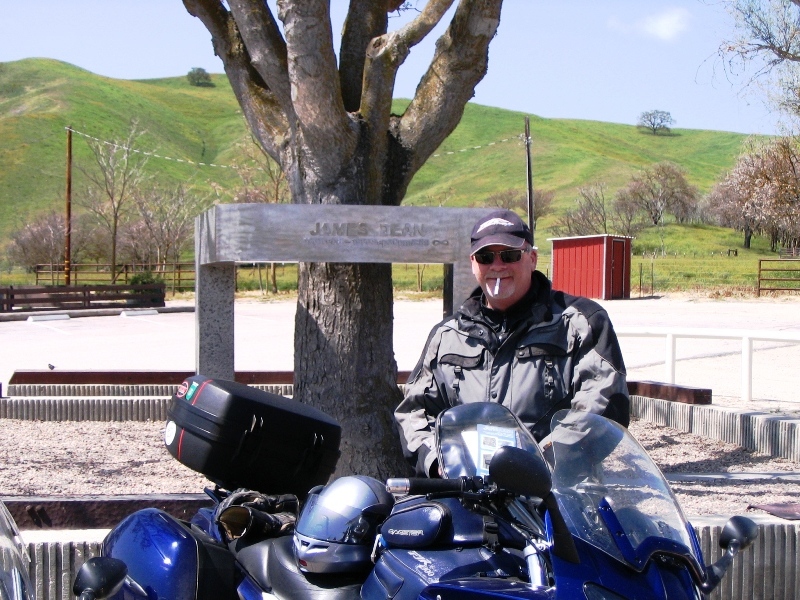 Tim kinda reminds me of James Dean ....you know, being without a cause and all :-)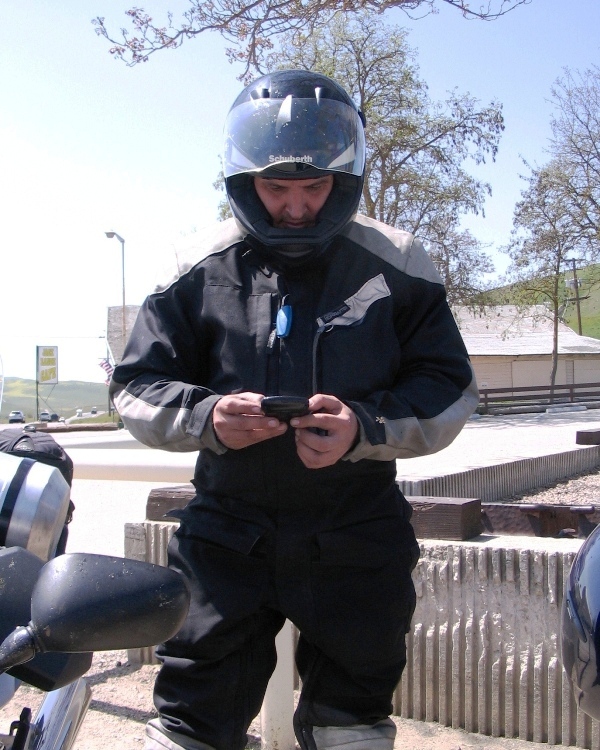 Renojohn seeing that the great roads have been out of cel range for hours and hours ......the best roads always are!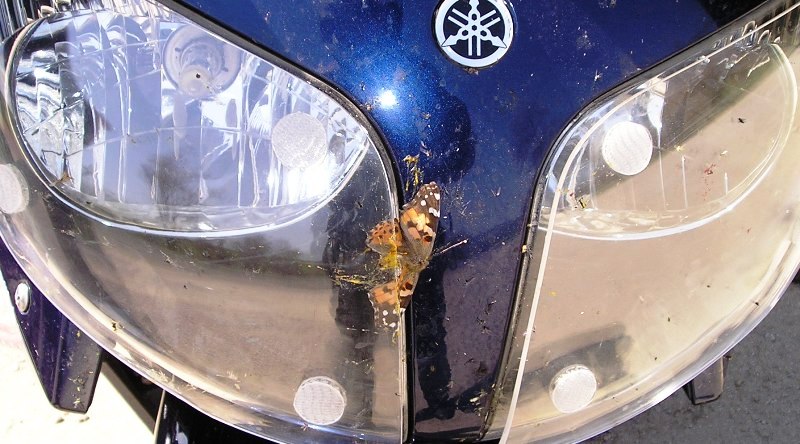 Don gave up on deer, and now just hits butterflies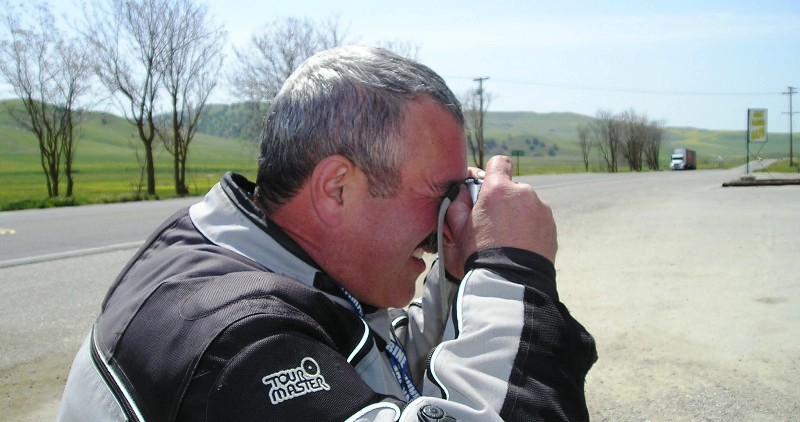 Sometimes on these stops there were just too many cameras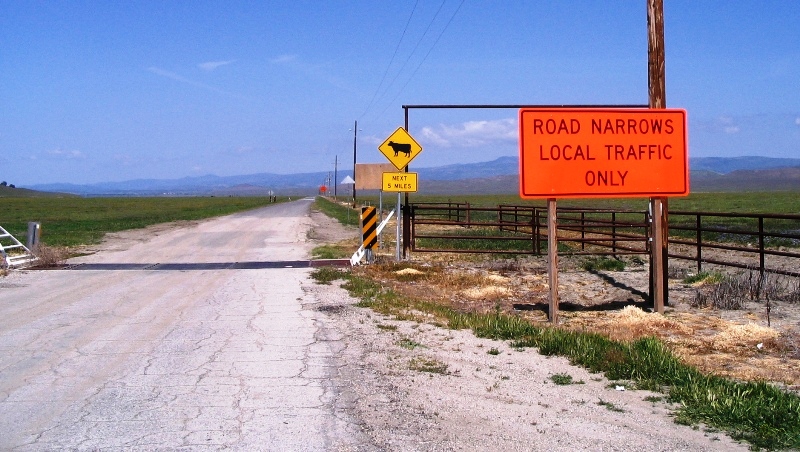 Damn, good thing we're with a local!! Don really knows his way around these wonderful roads.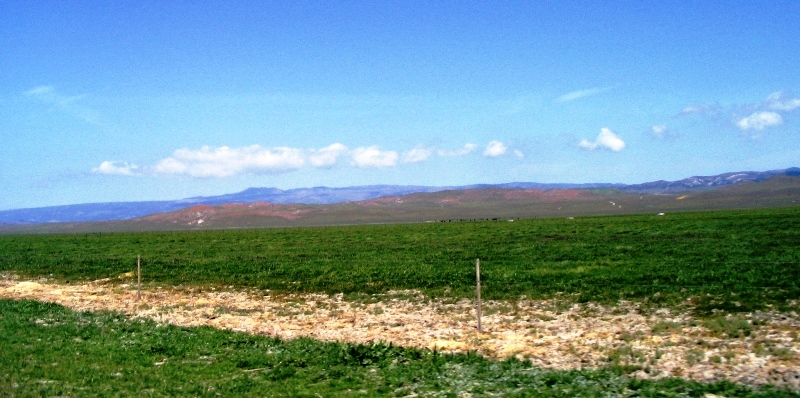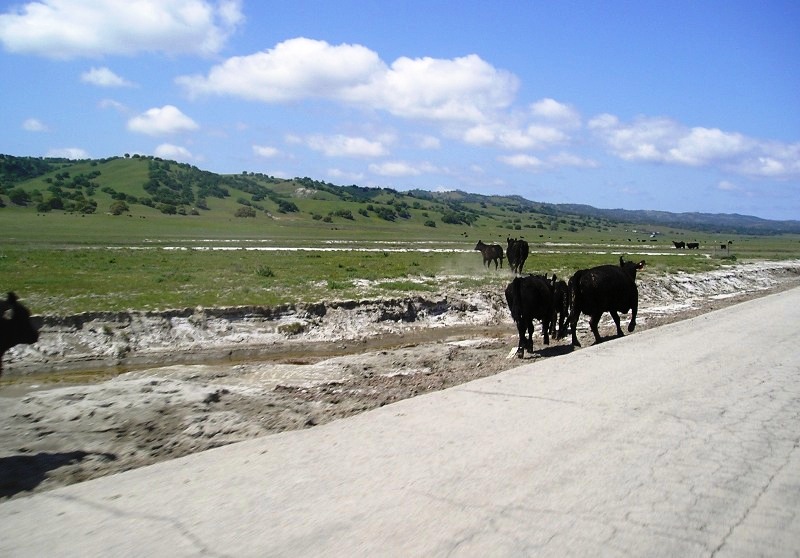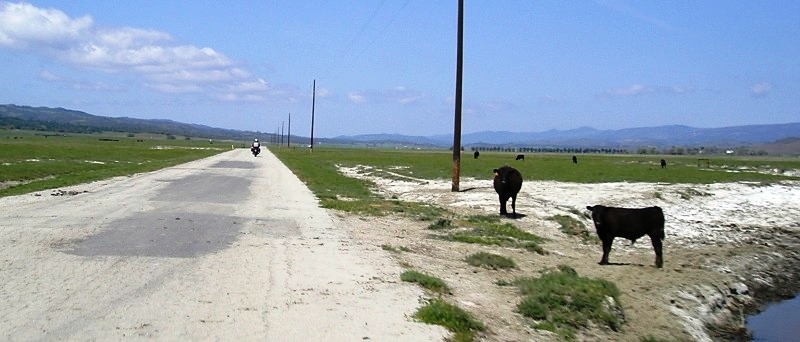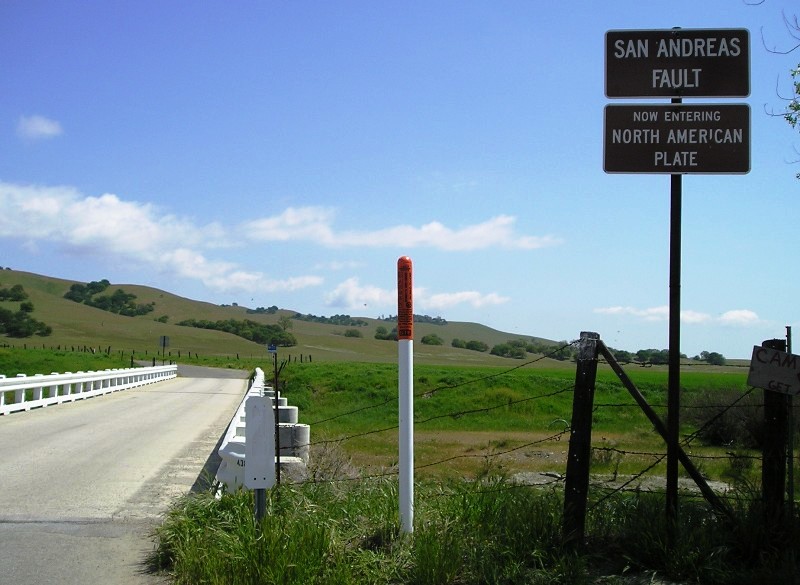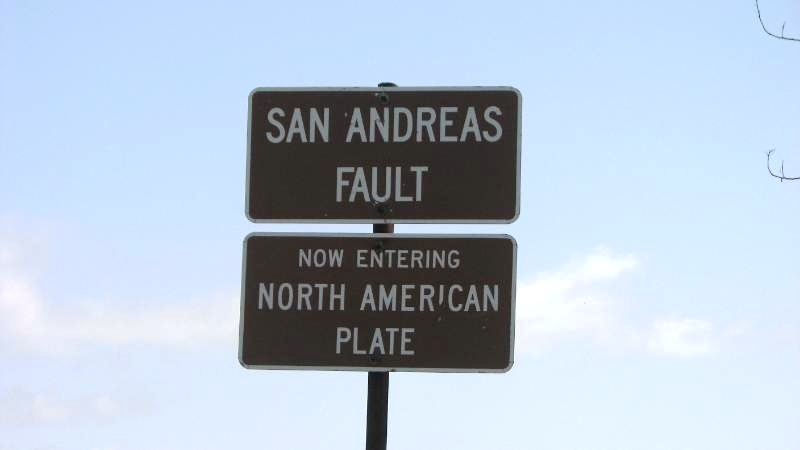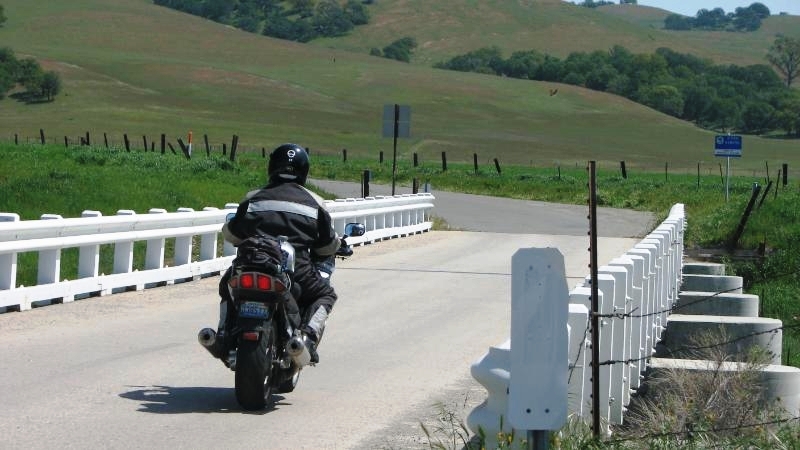 Earthquakes were no match for the new Michellin PR2's ...nothing could rock these tires.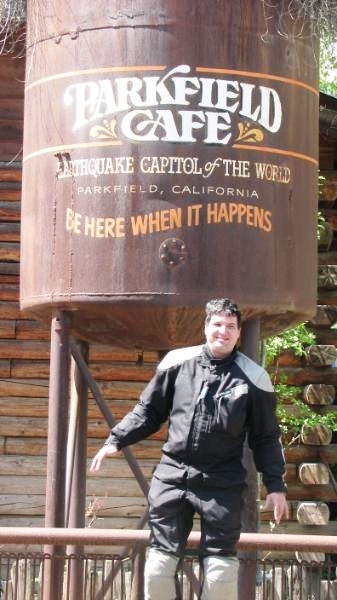 Someone had to show Don and Tim how to dance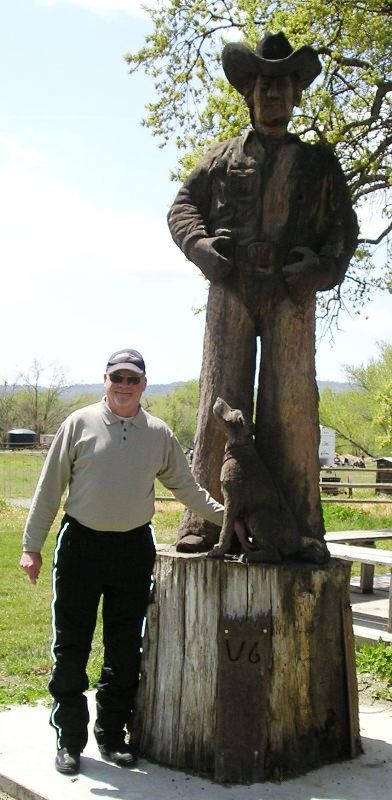 This guy is carved out of one piece of solid wood (no, the one on the right)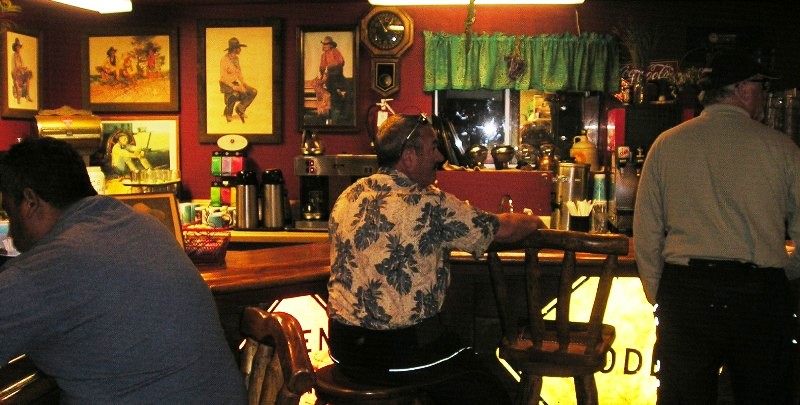 Inside the Parkfield bar and grill ....great place to stop for a soda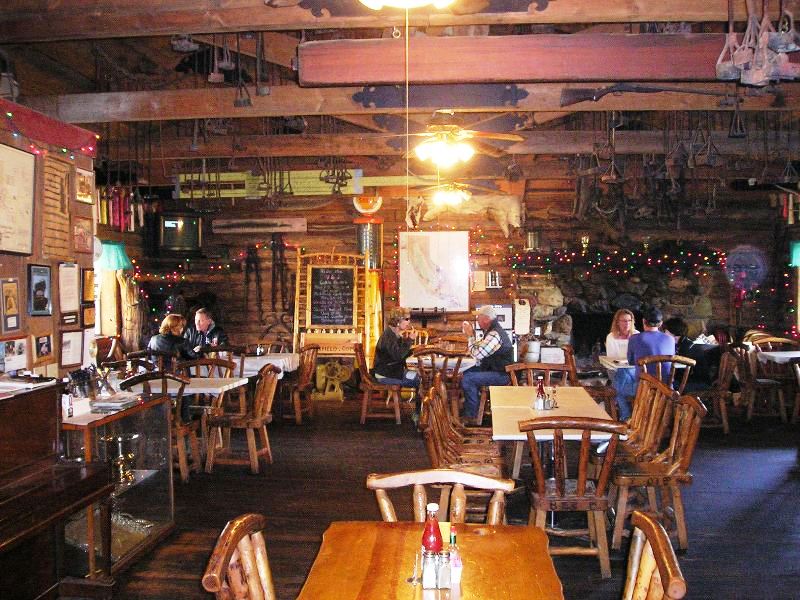 Very cool place indeed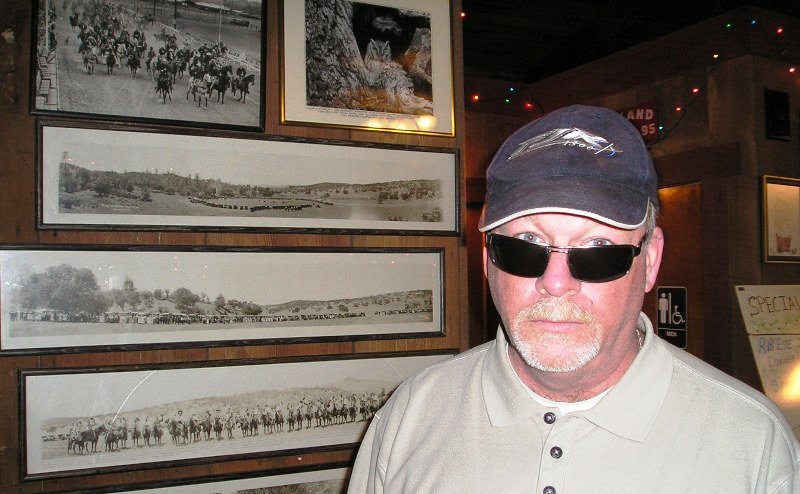 I'll tell you what.
This guy is a trooper. There is no way he didn't have a hangover ...yet he never said as much ...however he did wear his sunglasses inside. I was scared if he took them off that he might bleed to death ..but no, he looks sharp. -well kind of.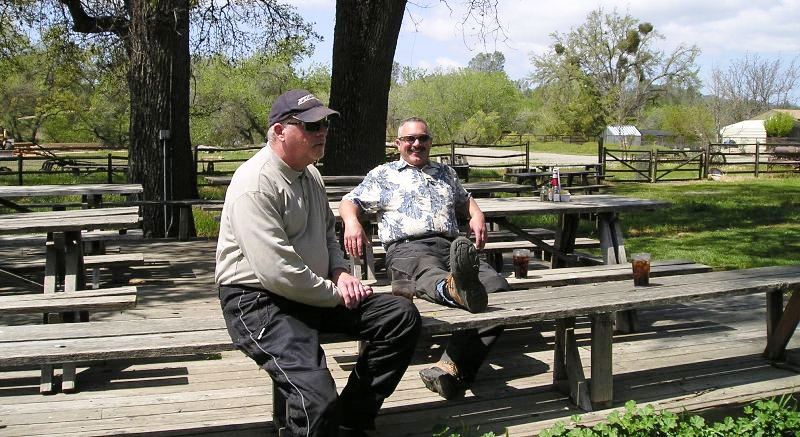 Wanker One and Wanker Two
take your pic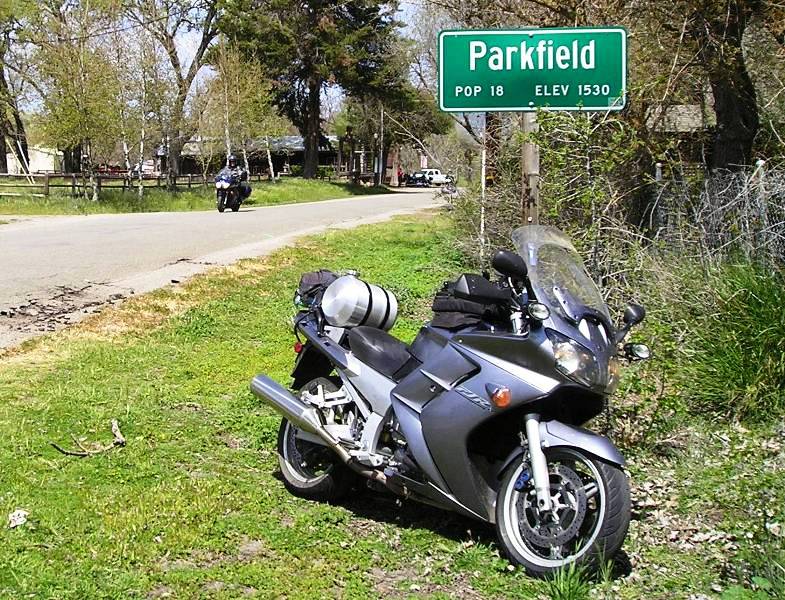 Leaving Parkfield ......Tim rides out of town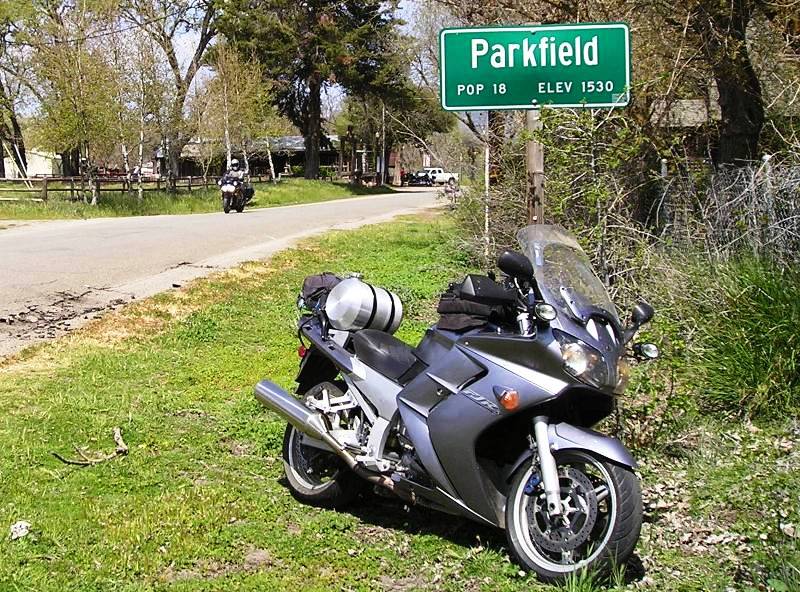 Leaving Parkfield ......Don rides out of town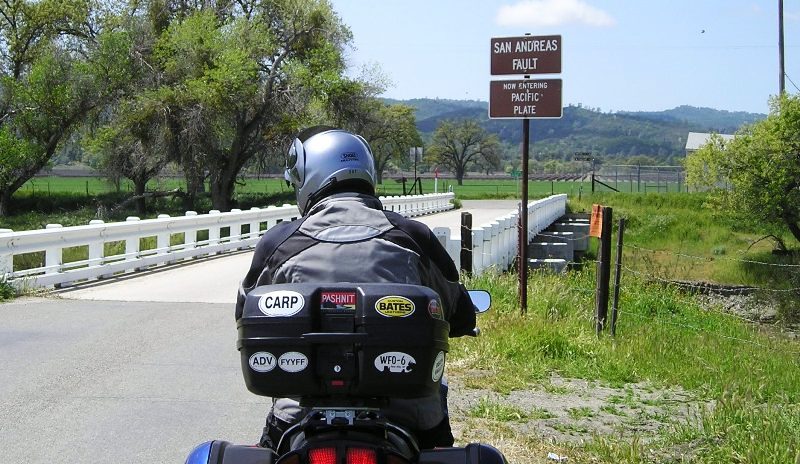 We were on both sides of the San Andreas Fault .....pretty kewl.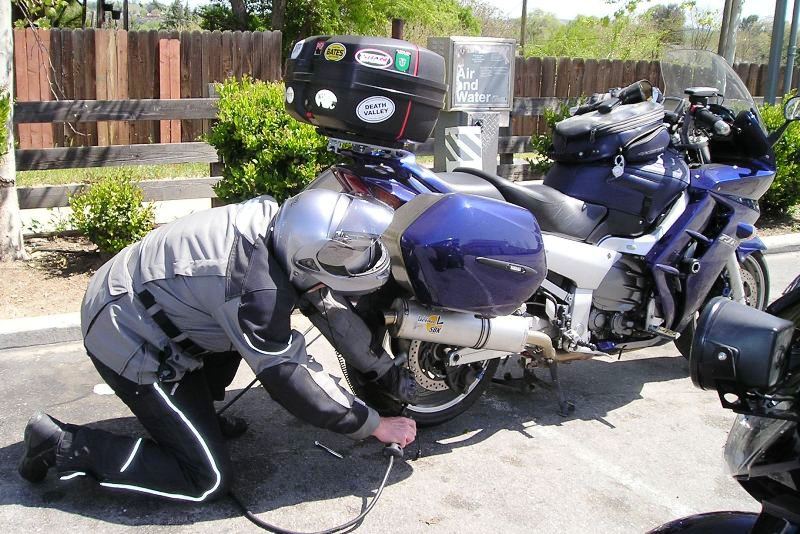 Tim was fighting with his tires all day. His front BT-021 was doin' it's typical weird wear thing ...and he was having to work hard to keep the fat sportbike where he wanted it. No complaints from him though ...the day was too good to let some crappy tire affect it.
I've been there with that tire Tim ..great job with what you were dealing with.
And, BTW you do look good on your knees.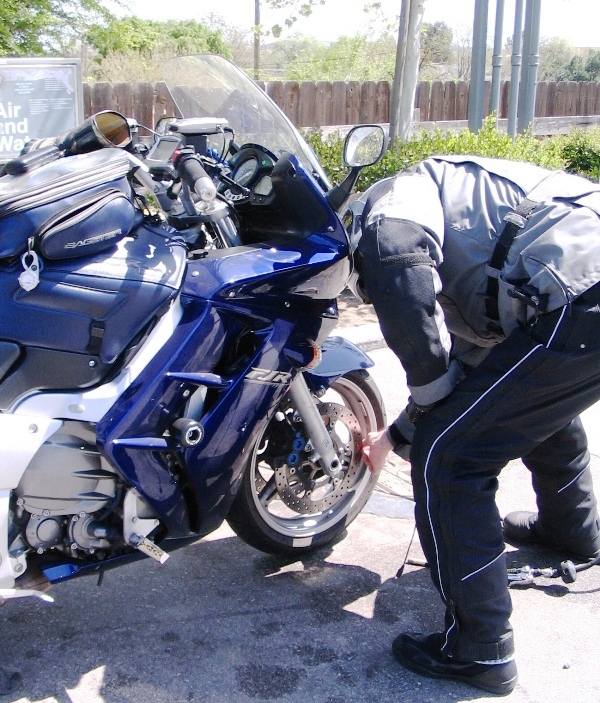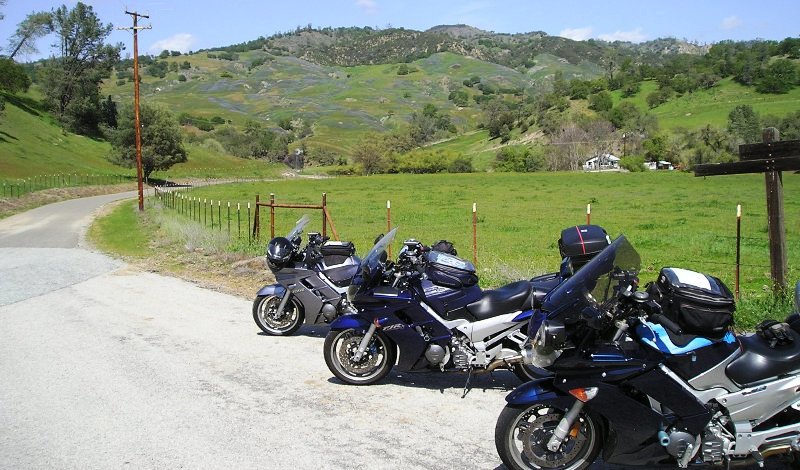 Nice spot for a stop on the goat-trail roads.
FJR's 04, 05, 06 all lined up
.....and that brought out way too many cameras.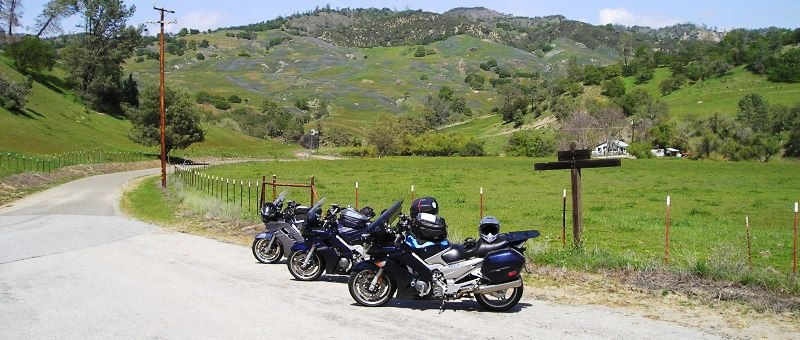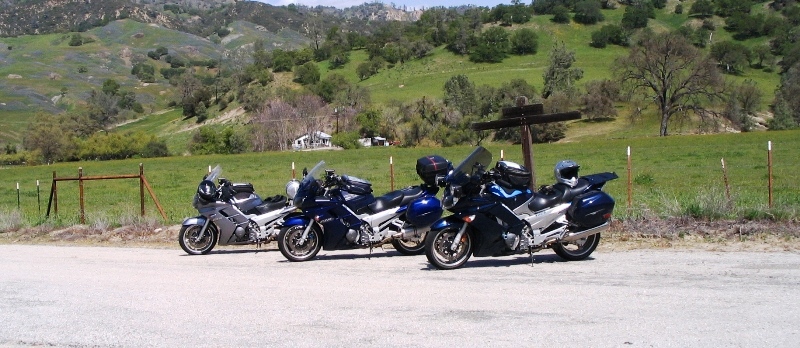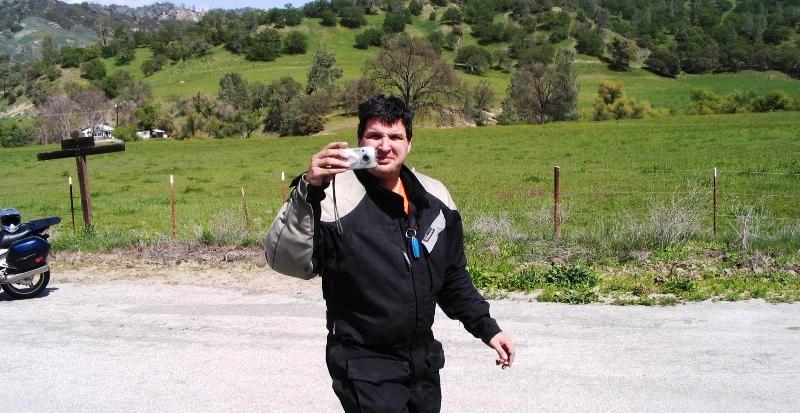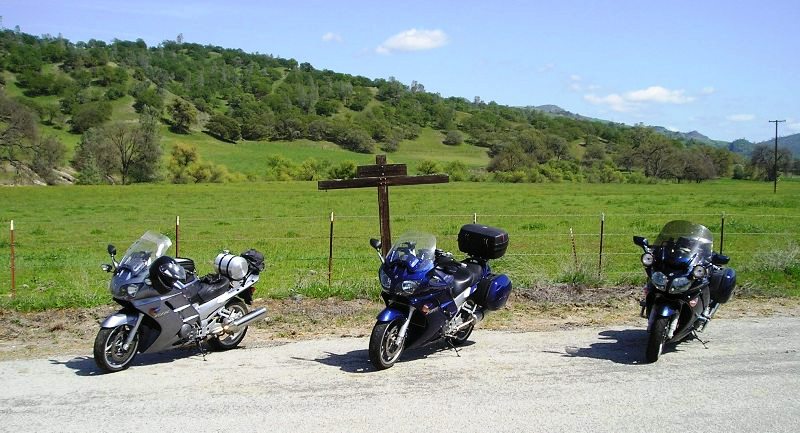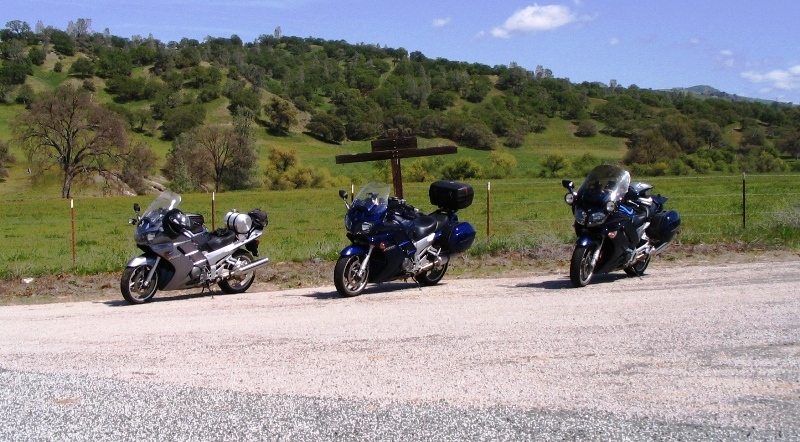 (ya no shit, enough bike pics already)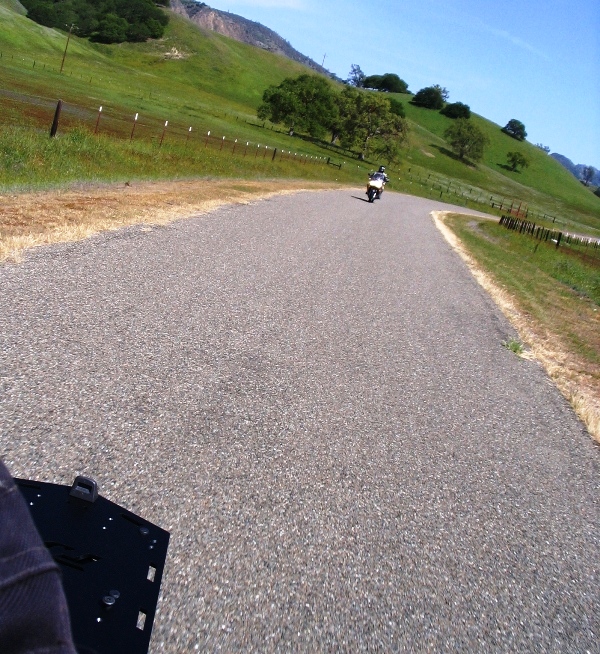 Don shooting a pic over the shoulder ..catching his new fancy rear luggage mount and Renojohn as well.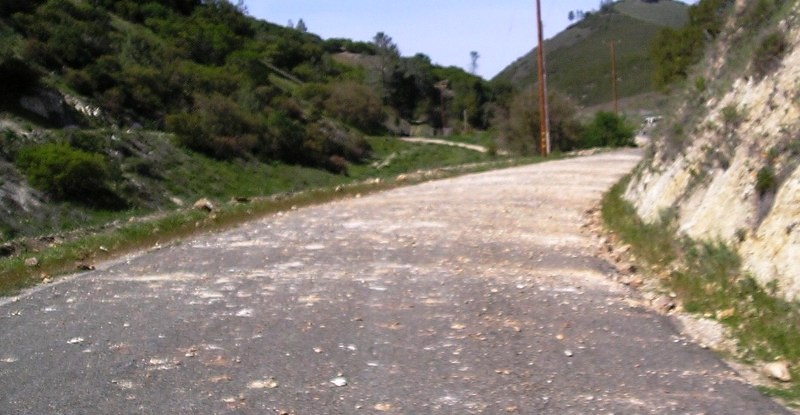 We came around a corner to a very recent land slide ...big boulders everywhere.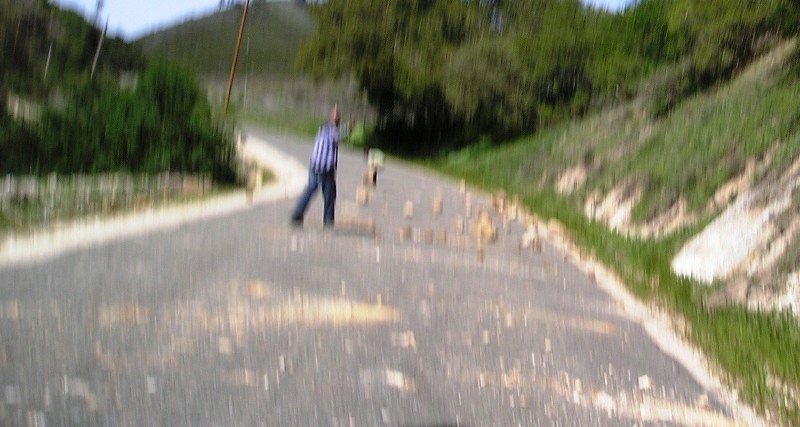 This time through mostly clear, unlike a few minutes earlier ...however bumpy.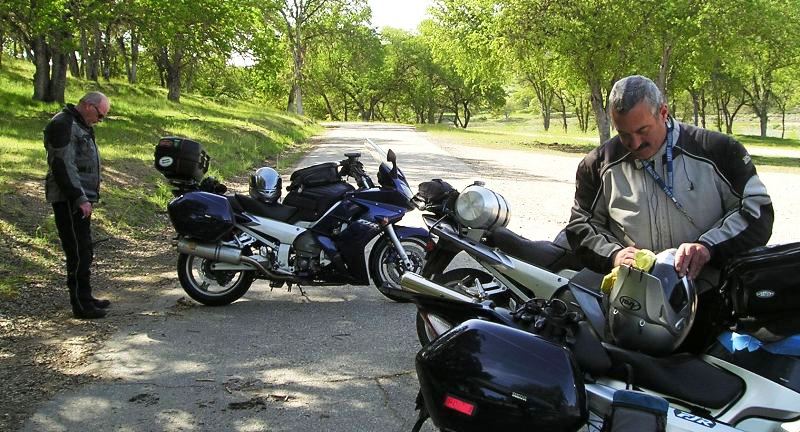 We arrrive at a secret spot of Don's. Not just some interseting sites and history ...but we partook in a special ritual that Don has been doing here for years. He made me promise not to give out the waypoint.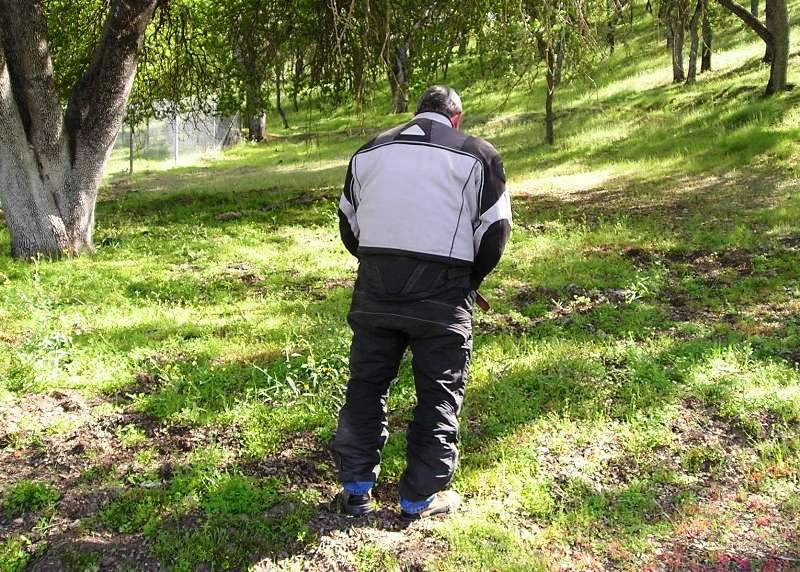 Don went first when it came to the special ritual .....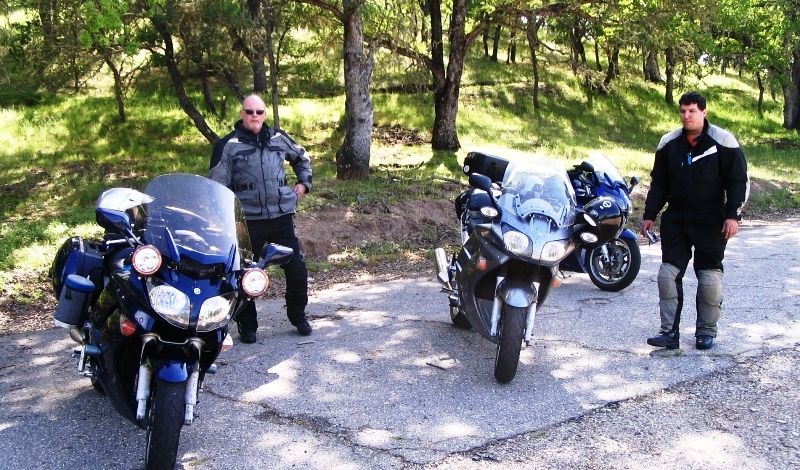 Tim and I thought the whole idea was kinda weird -but we were guests and later just kinda went along to be polite.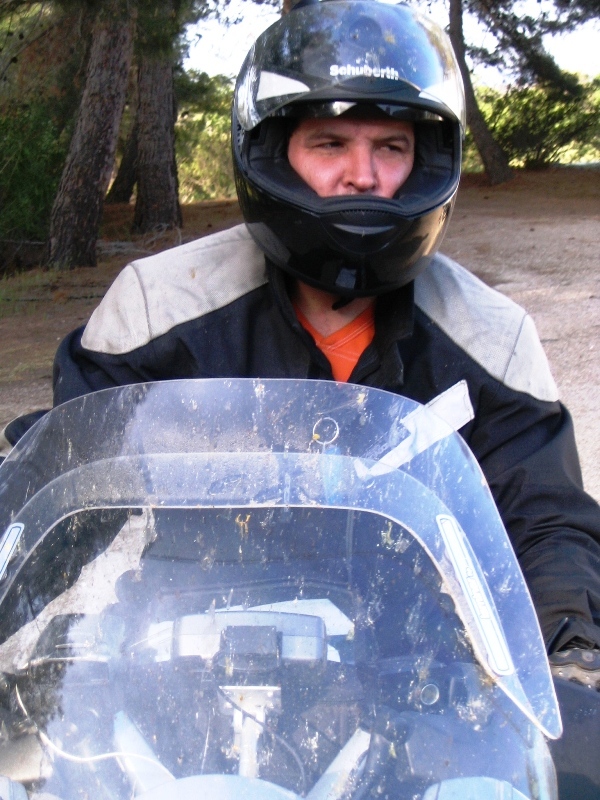 Not sure why the bitter face ...but I'm sure Tim pissed me off again or something. :-)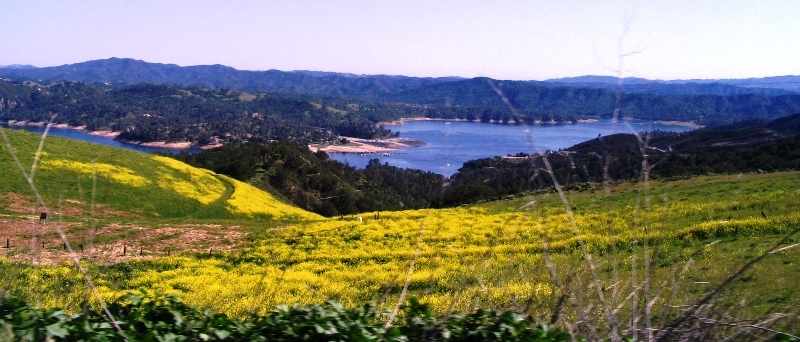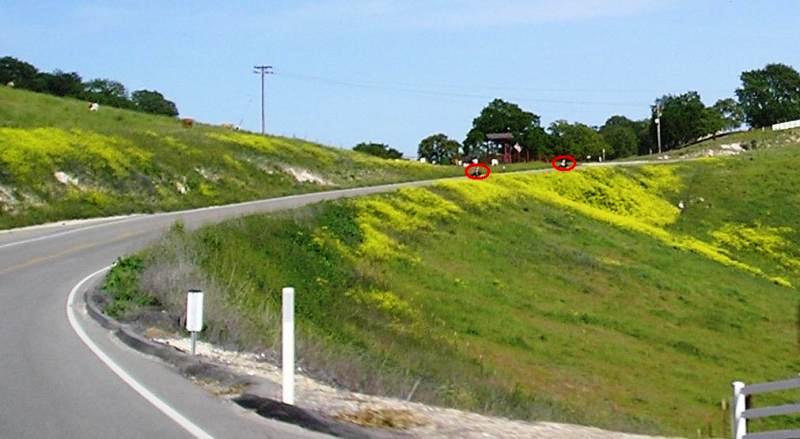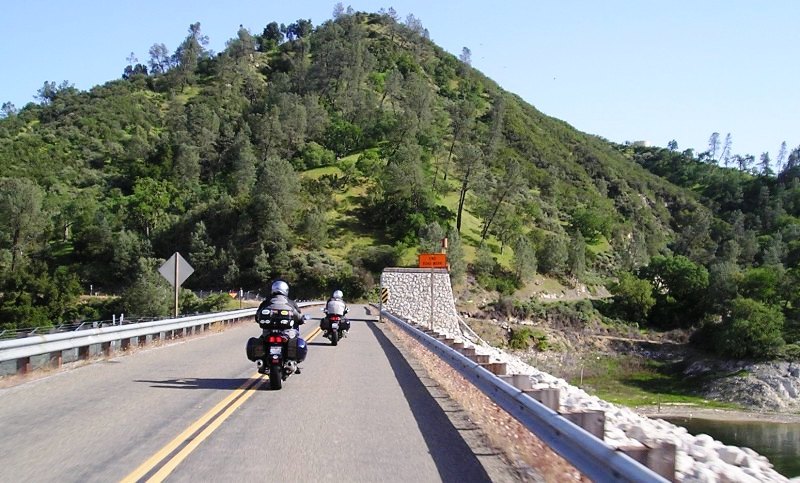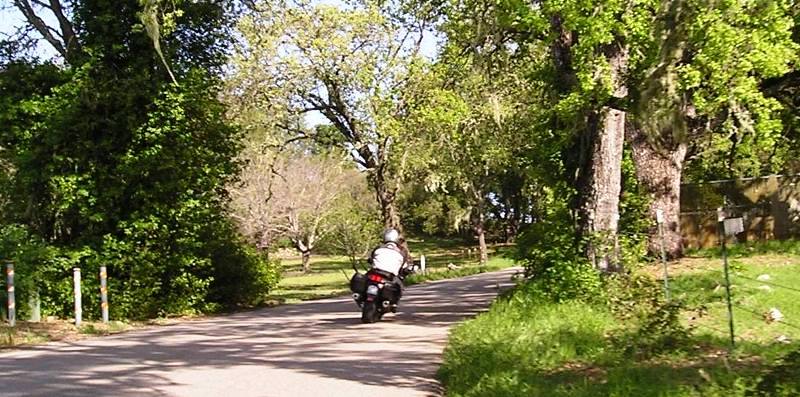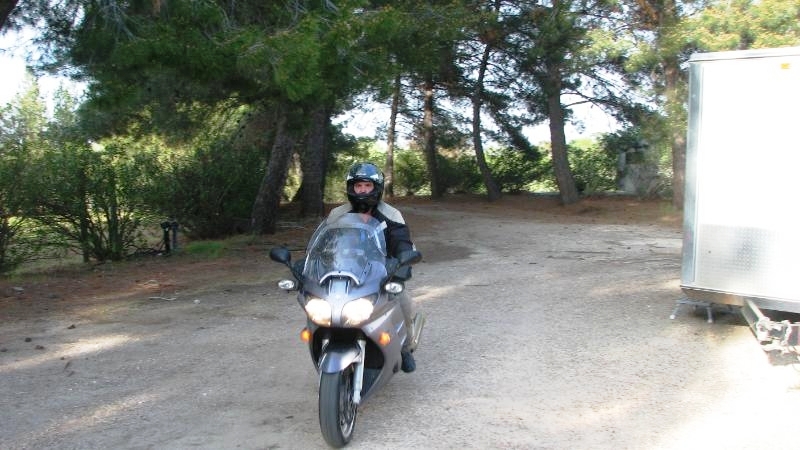 We're back at the Hondarosa ....