Road Trip For A Weekend At The Hondarosa
Heading south to meet up with Don, Tim, Wayne and Shelly
It was a wonderful evening with Wayne and Shelly. Such great folks and wonderful hosts. Their home is beatiful and comfortable.

After I cleaned up (much needed) we shared a few micro beers and then a nice dinner ..a great medley of tasty treats. ---Followed by some home made banana cream pie that was to die for.

Great conversation, great catching up and eventually it was time for bed.
Wayne and Shelly decided they'd ride in the morning with me ...escorting me north up through some great country ...eventually to hwy 1.


Shelly preparing her BMW 650GS for the next day's ride!!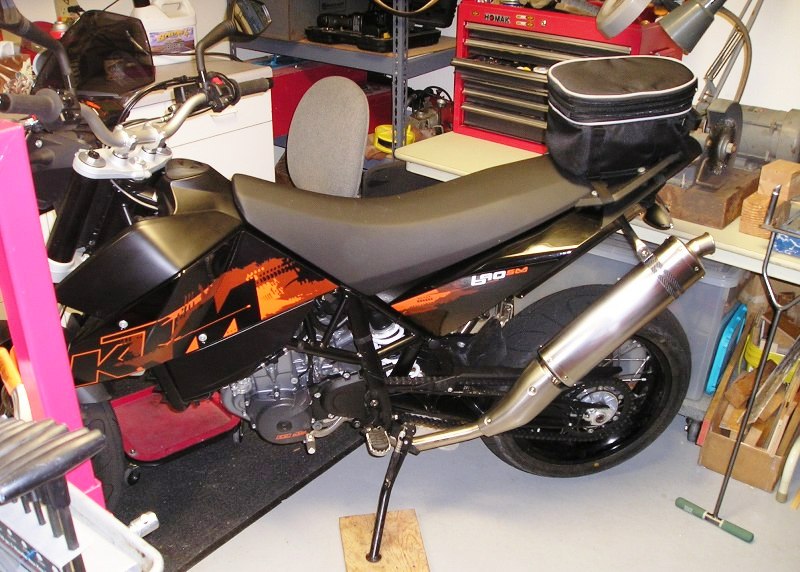 The KTM and it's bum tire would stay home ....Wayne would pilot his very custom V-Strom instead.

---
---

The next morning we had some amazing cappacinos ....very very tasty. Everyone was having a light breakfast and I decided to be bold:
-I asked for a slice of that homemade banana cream pie ...and Shelly was glad to let me. Wayne gave me the look that could kill ...he thinks I'm a spoiled brat for being allowed pie for breakfast. Thanks Shelly!!

I made some conference calls for work and then decided to spend a little time in their amazing back yard: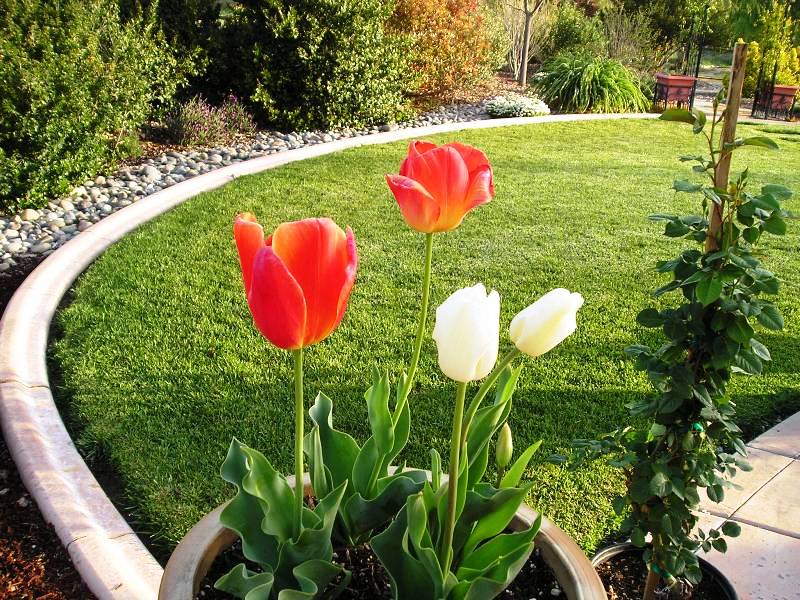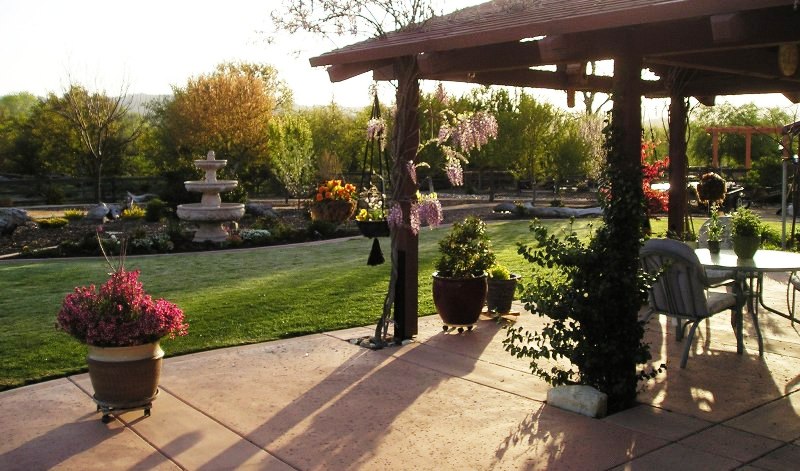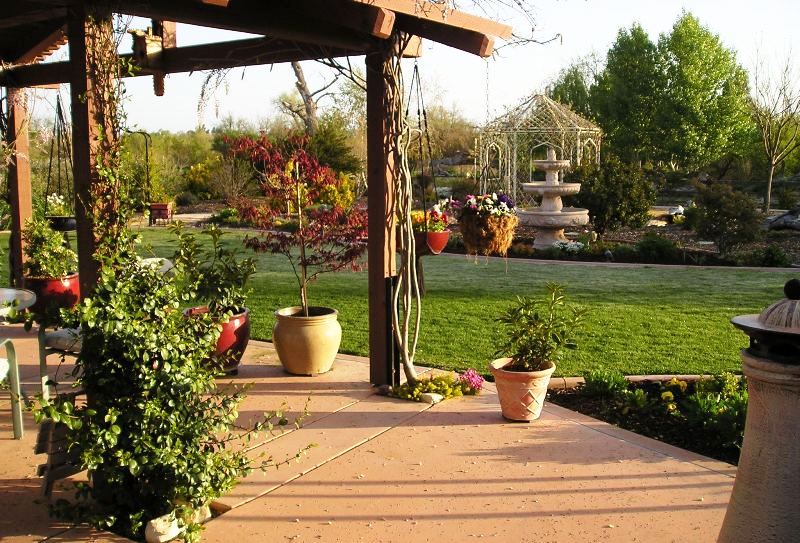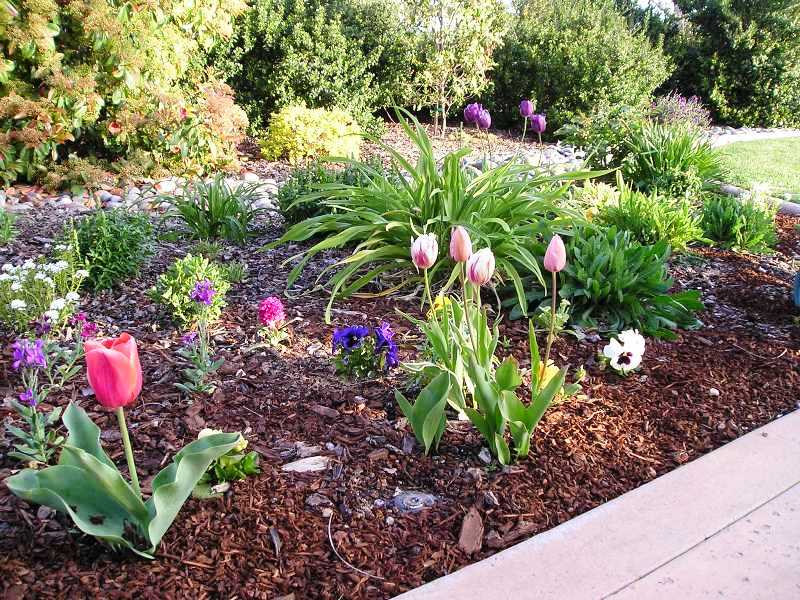 ---

...and now time to ride!!!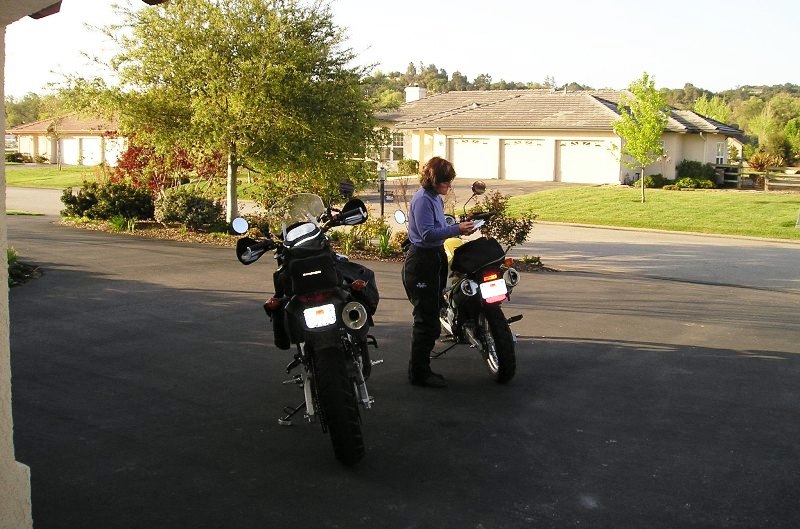 Another beautiful day!!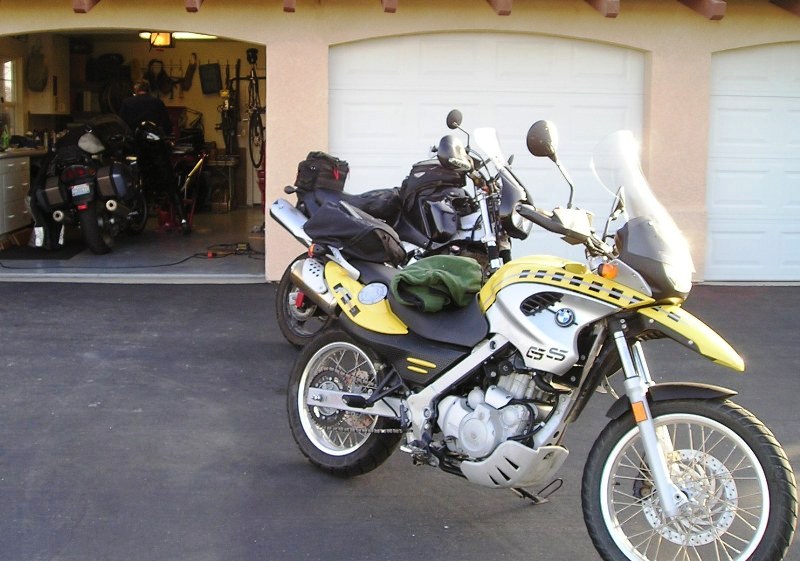 The custom V-Strom and the GS ready to go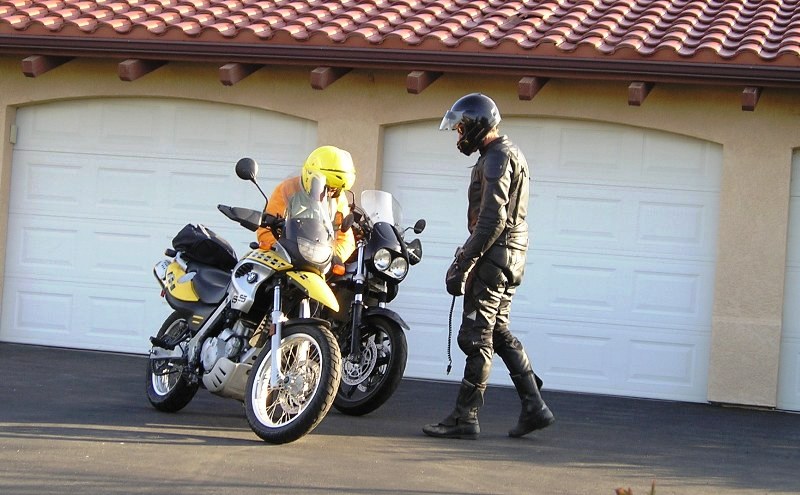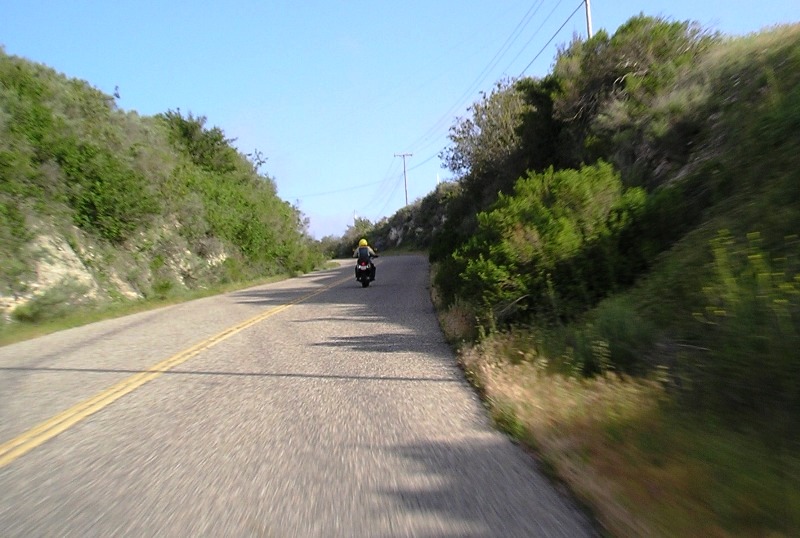 And we're on great roads heading north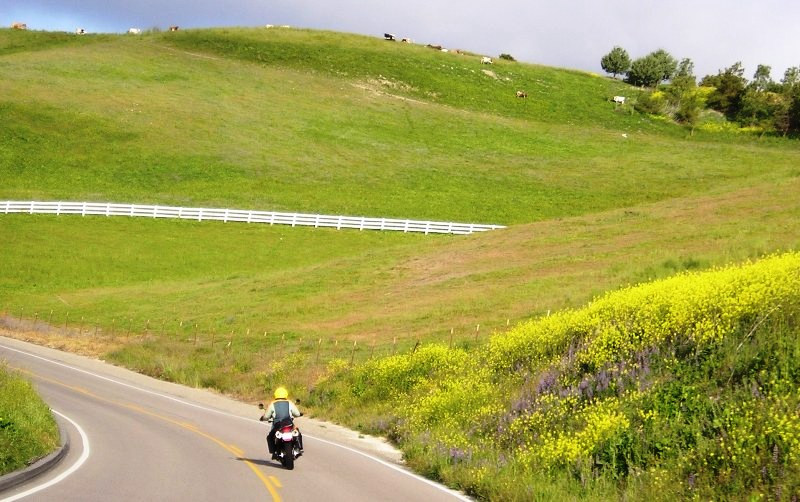 Me thinks Shelly color coordinates with the landscape every day.
Note the cows on the hill.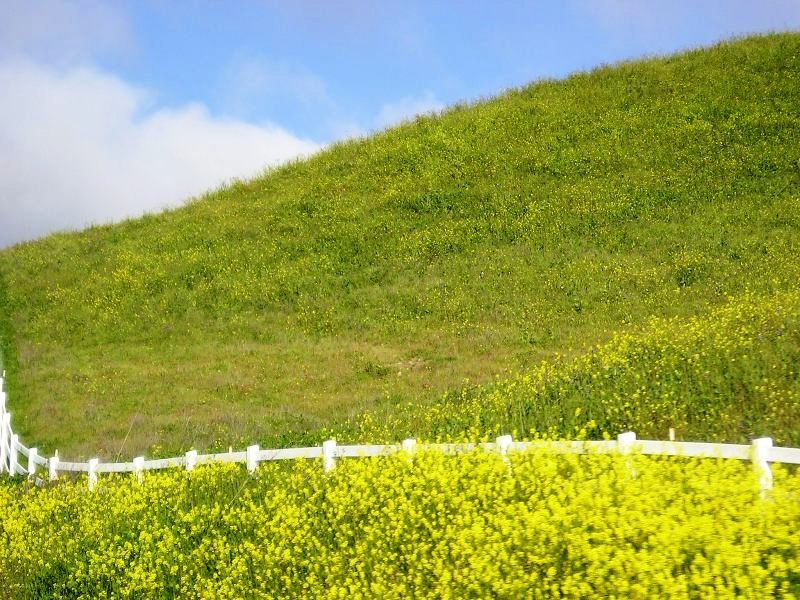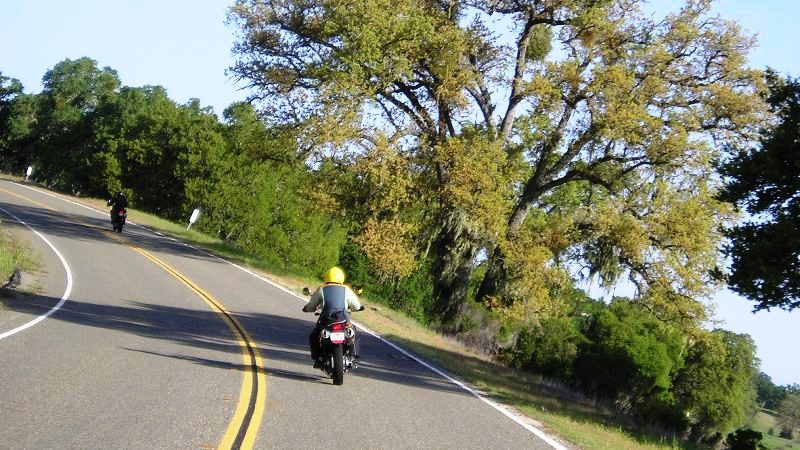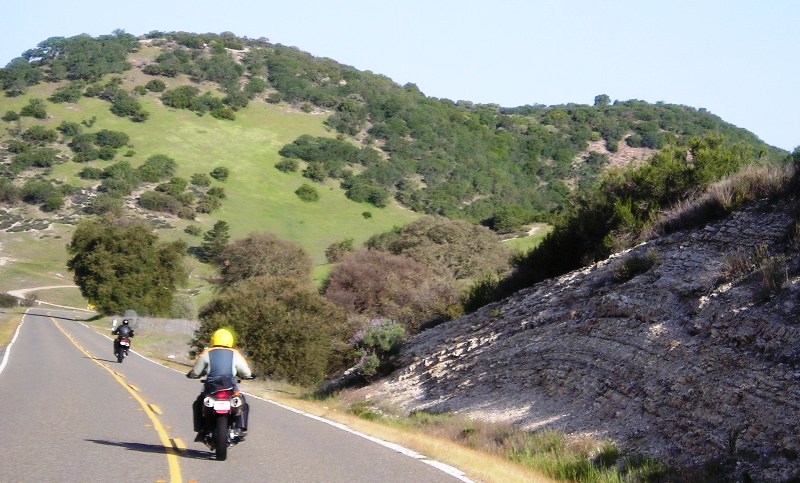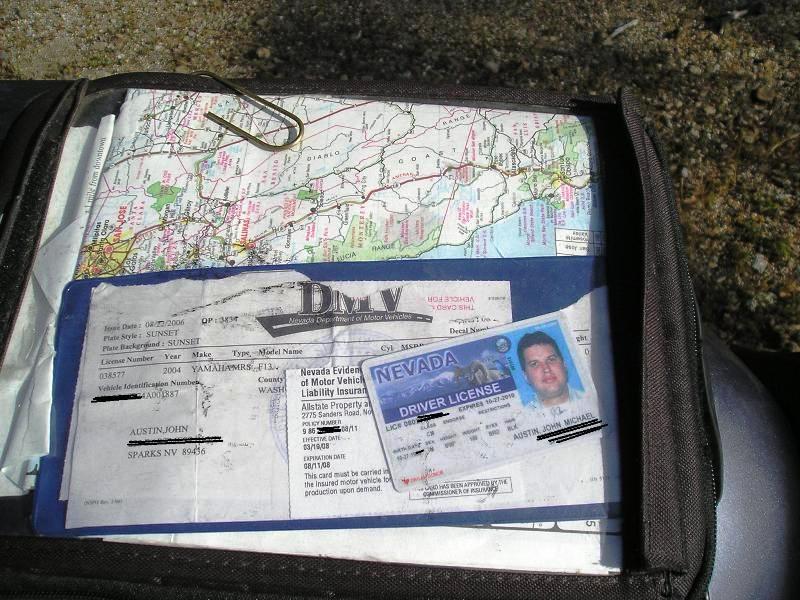 I was forewarned to have all my paperwork (registration, insurance, licence etc) ready before getting to the military base checkpoint. so I gathered it and had it ready in my tank bag.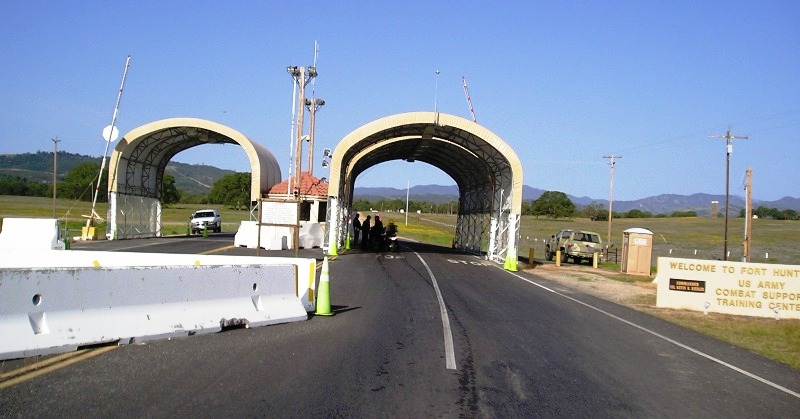 And yes, they go through all documentation in great detail before allowing a person through.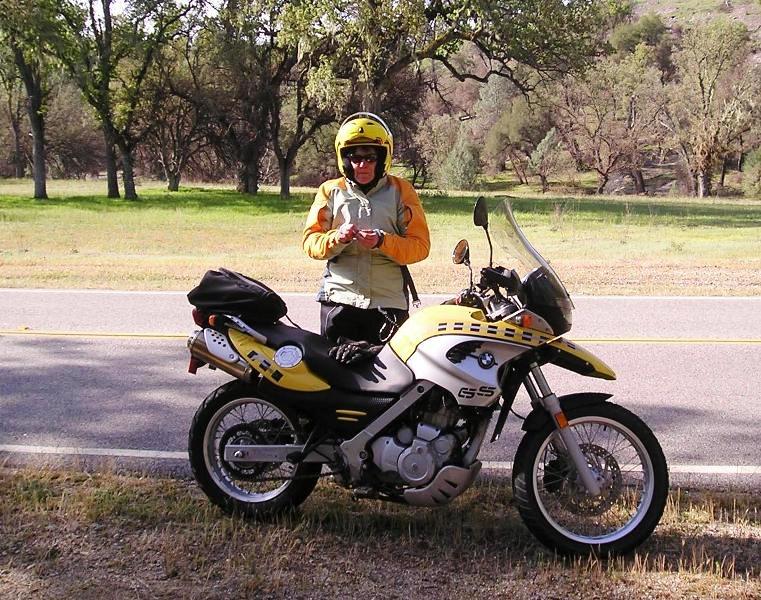 We would be taking this little known road over the hills to the ocean.
The road is on a military base ..very interesting.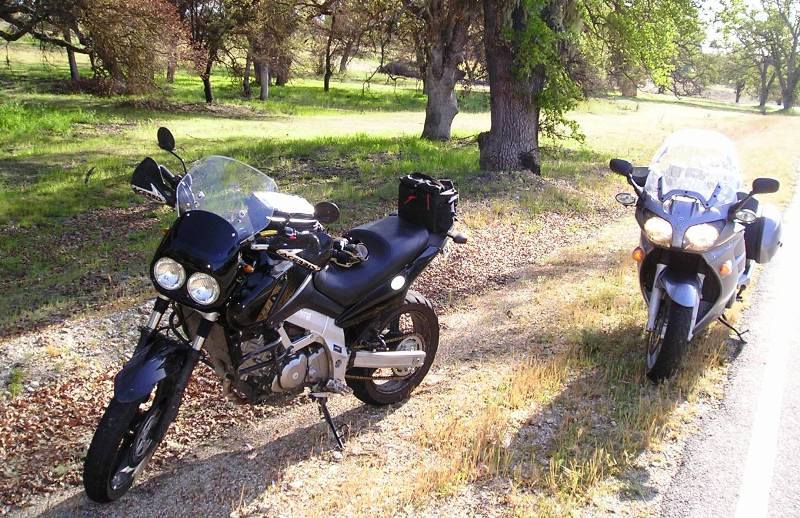 Wayne's very customized V-Strom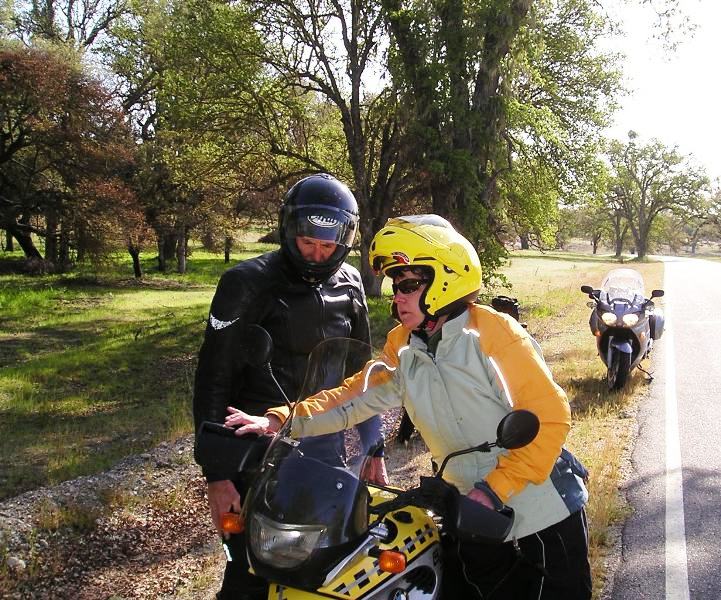 These two ride great together. Shelly recently came off a serious leg injury from a bike accident ...but she's back in the saddle and likey rides much better than you do. She's good.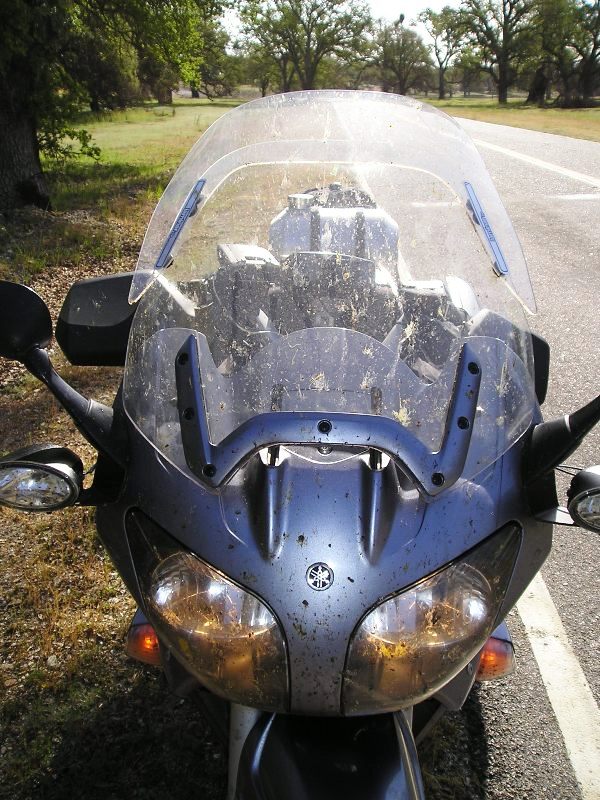 I've got a pretty good bug collection going on this trip.



At this stop Wayne and I switch bikes ....my turn to ride the very cool V-Strom ...unlike any other. List of mod's he's made is too extensive to list ..but trust me, it aint like your V-Strom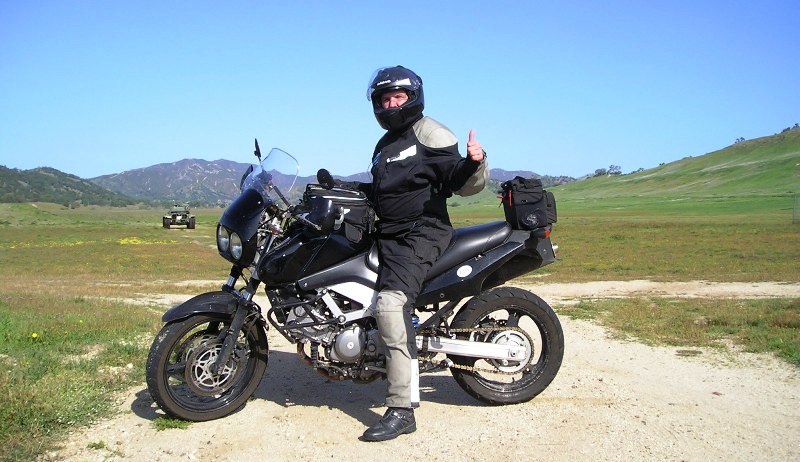 Renojohn on Wayne's bike ....good fun ...and yes, that is a tank coming toward Renojohn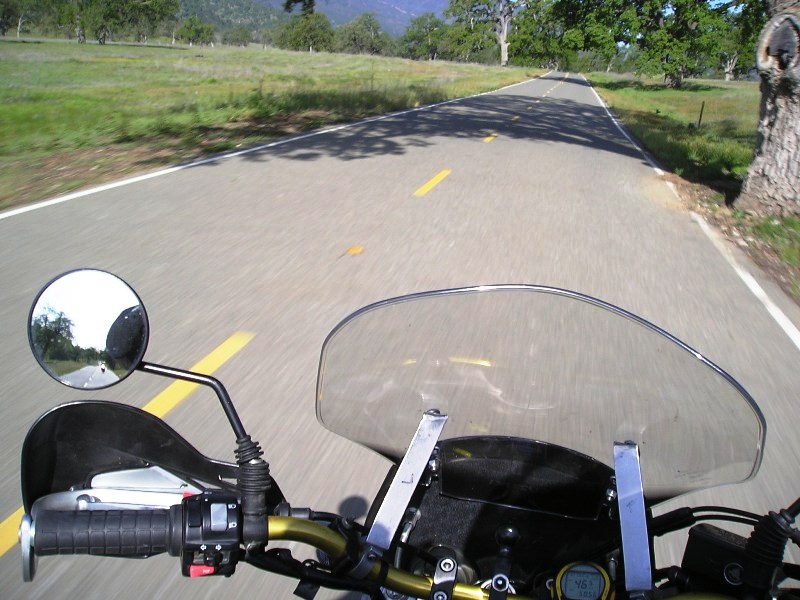 Damn good time riding Wayne's Strom




How does this custom Strom cockpit and air shield compare to yours??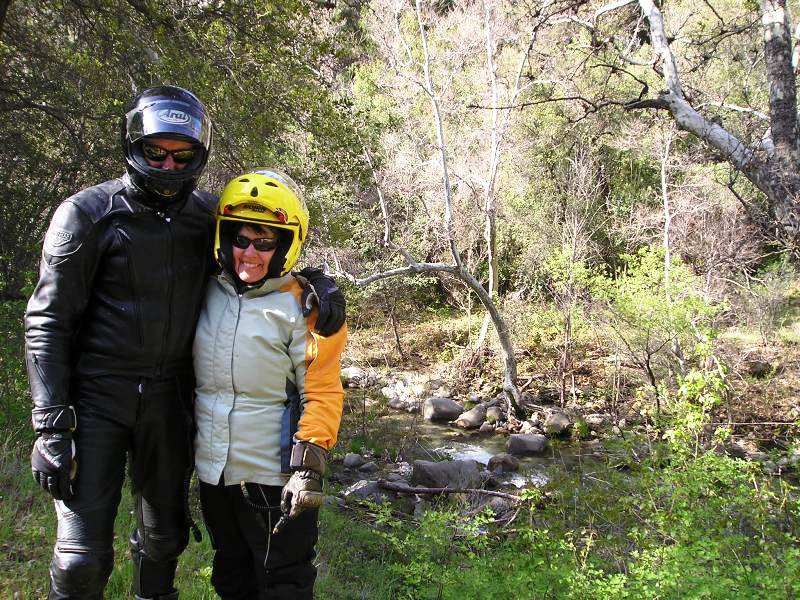 Wayne and Shelly, You two are the BEST!!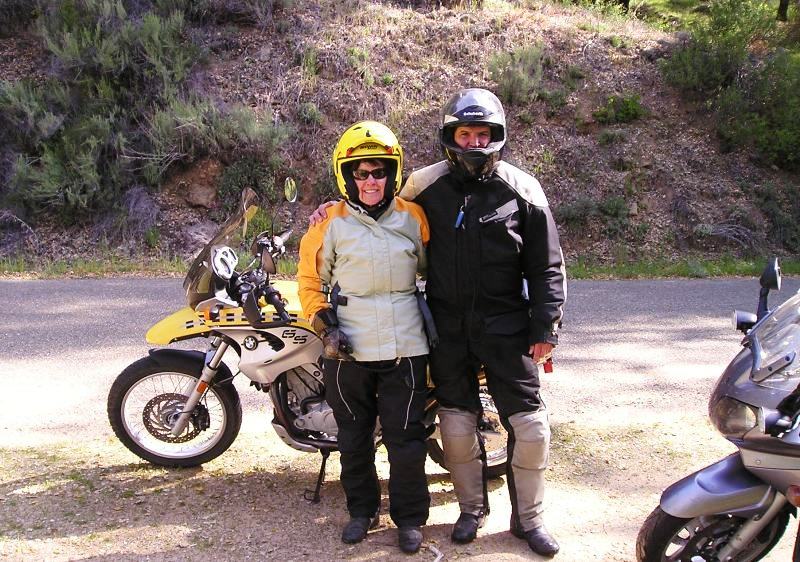 My turn to get a pic with Shelly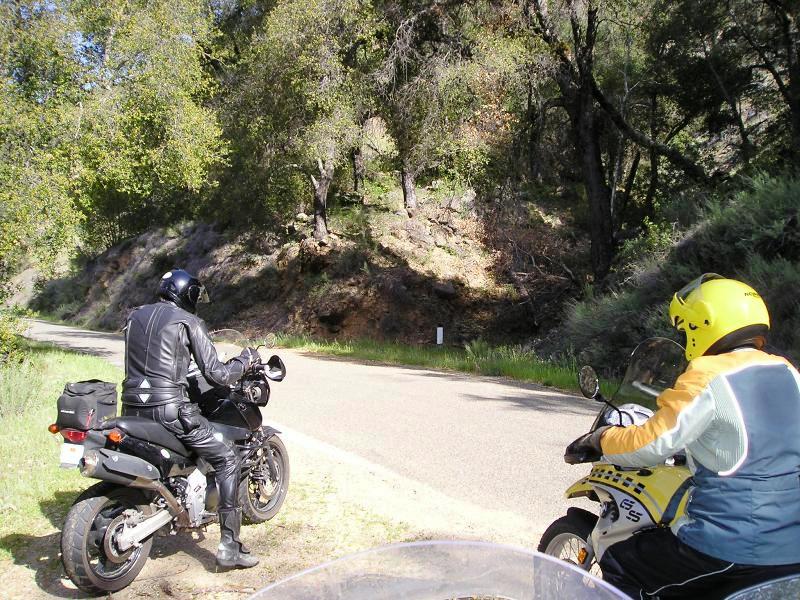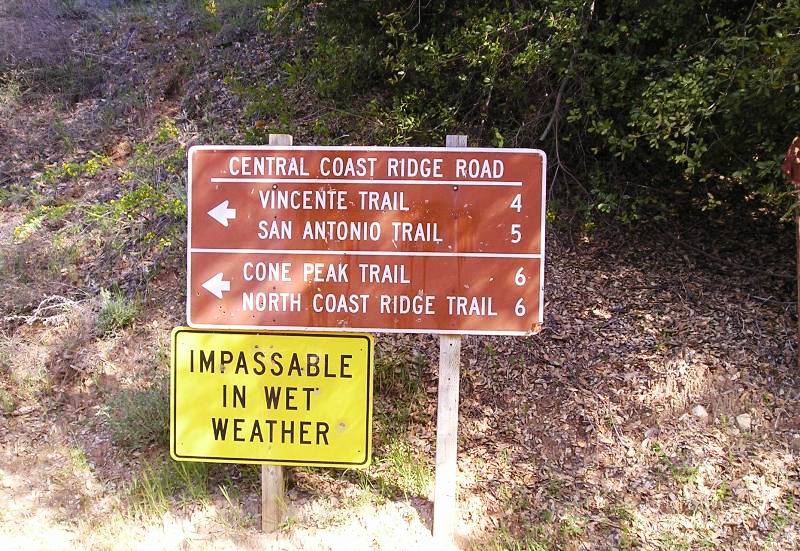 Some tail marking off of the goat-trail road we were on.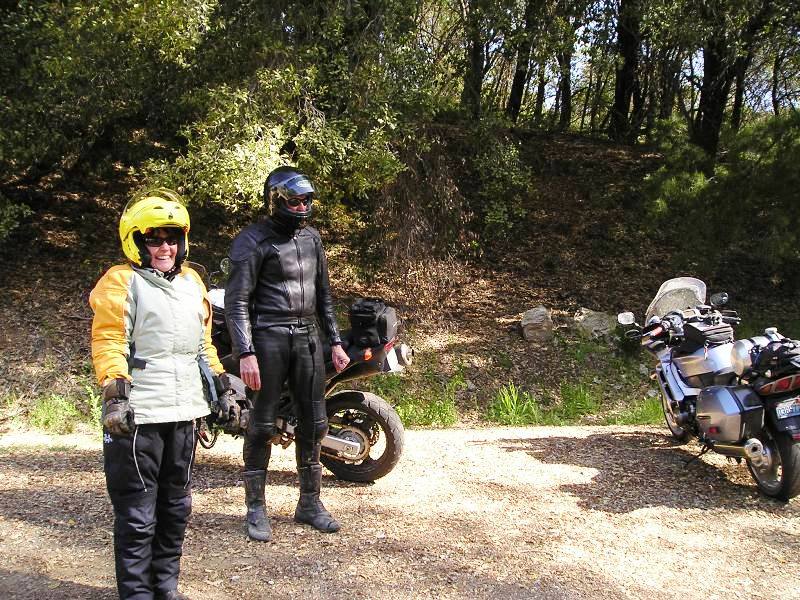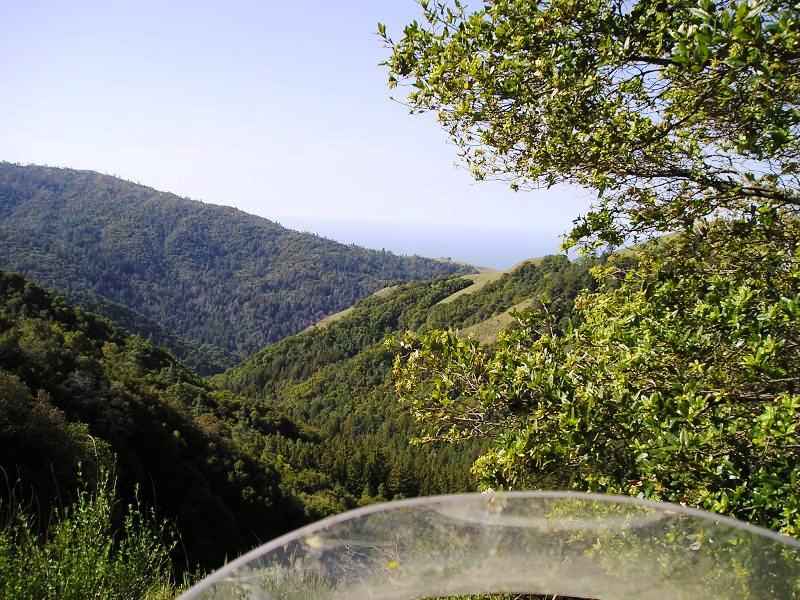 Yep, that's the ocean in the distance.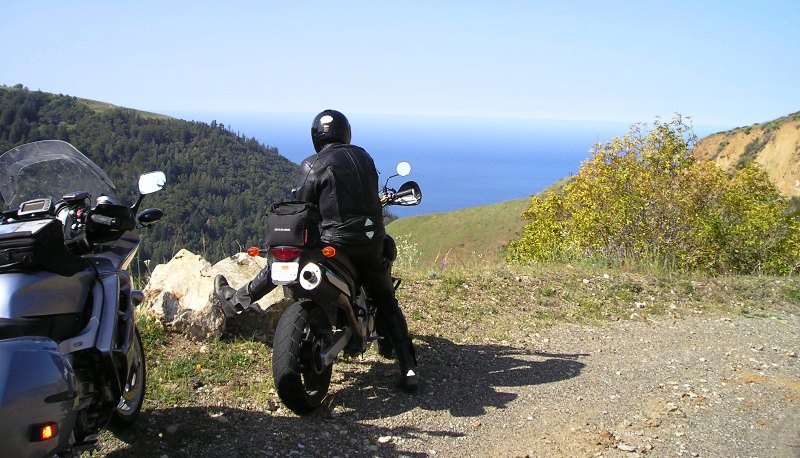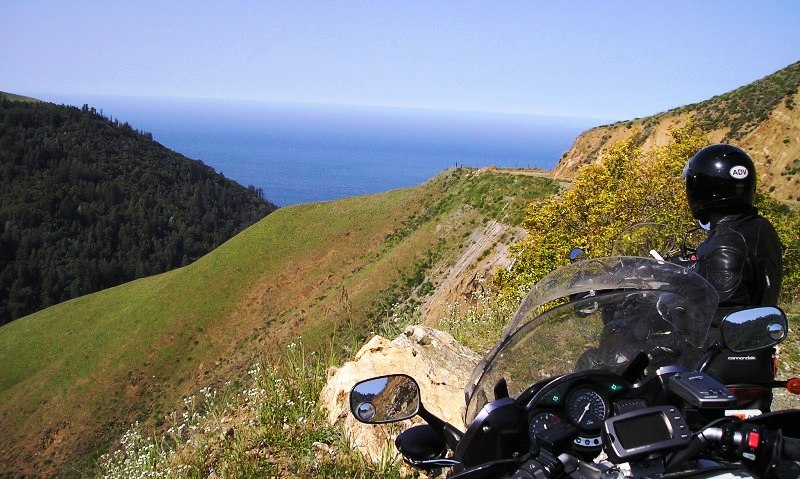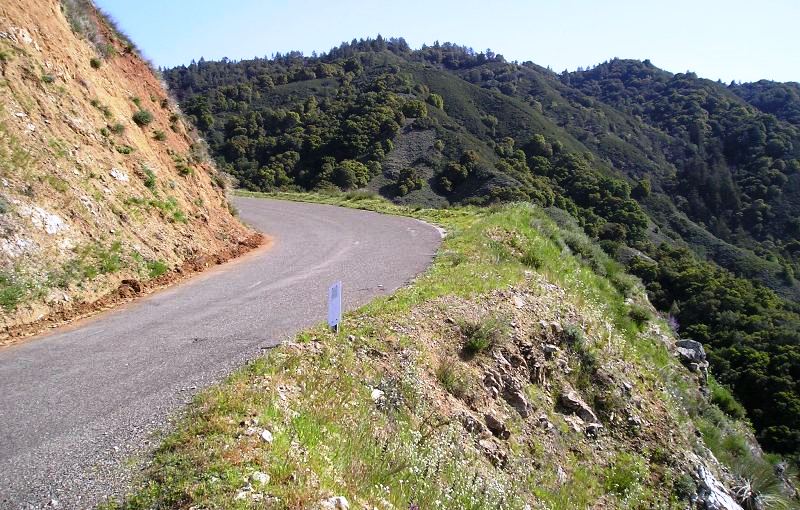 You'd have to see this road in person to believe it.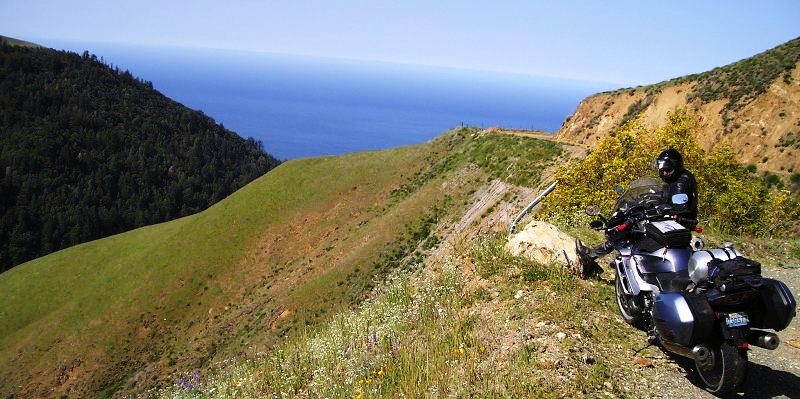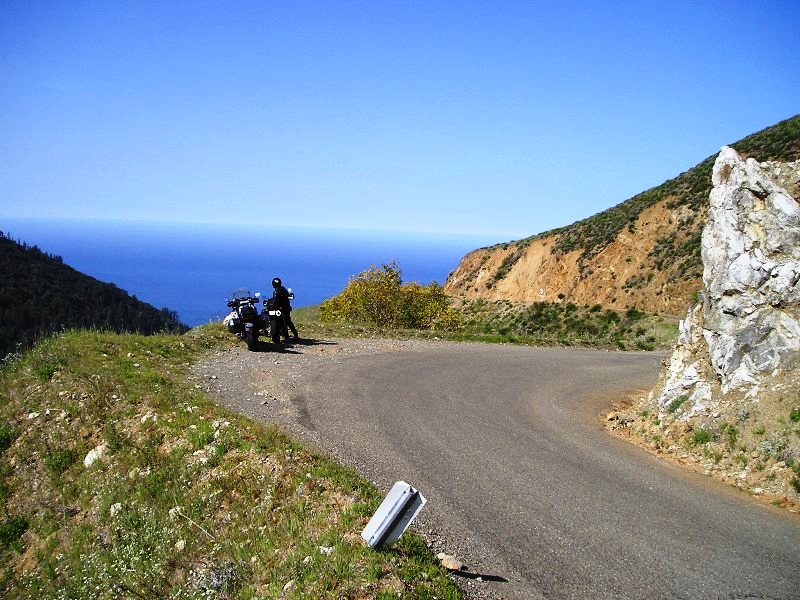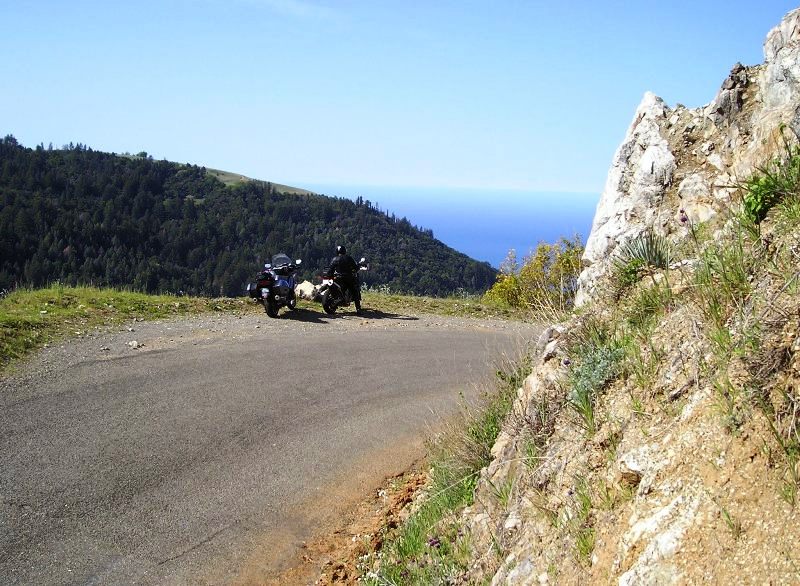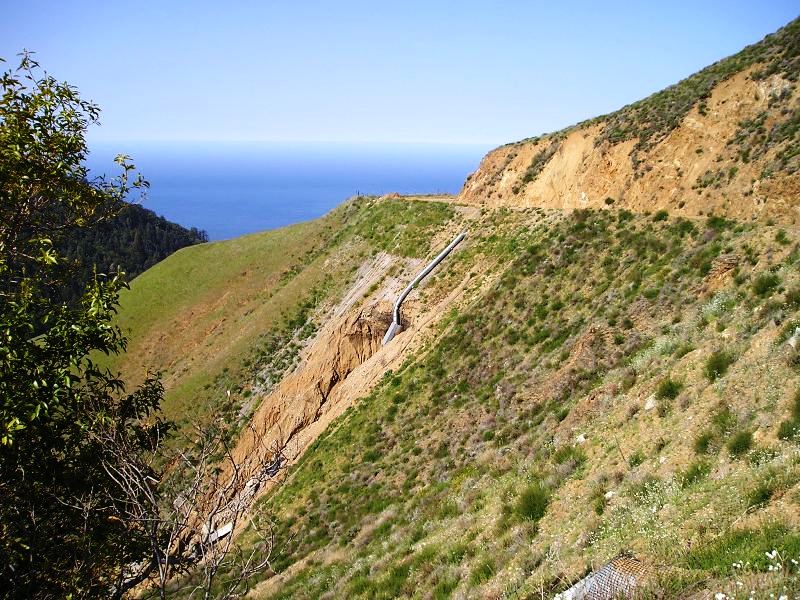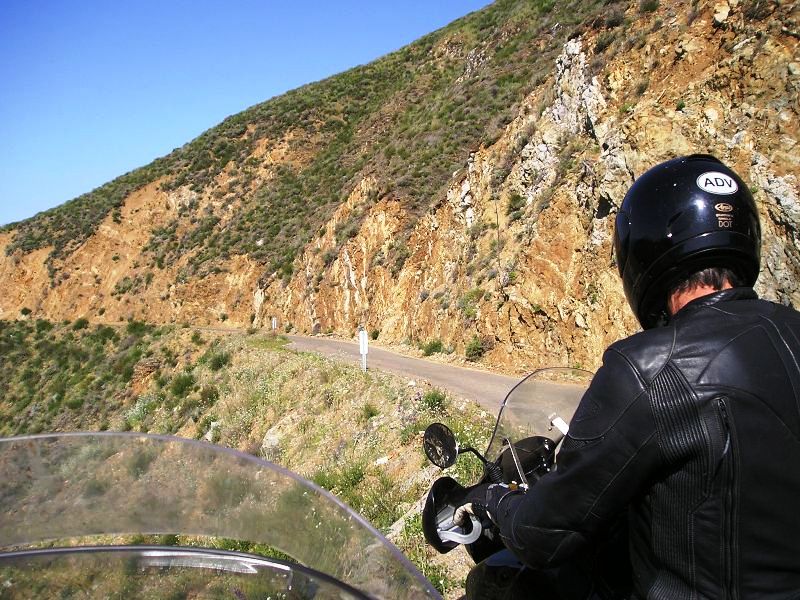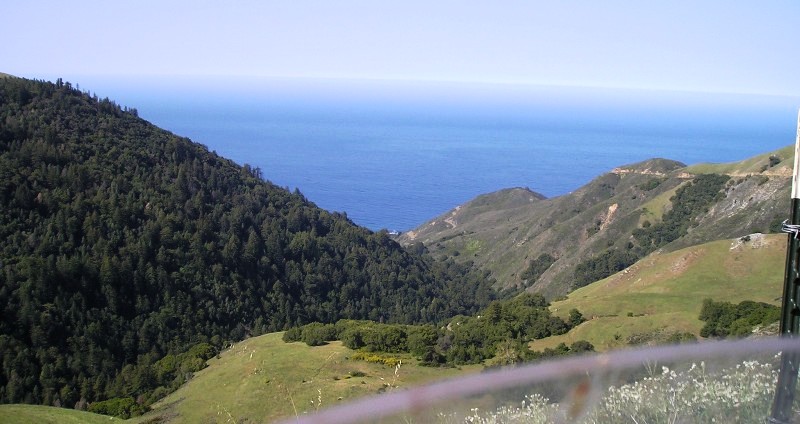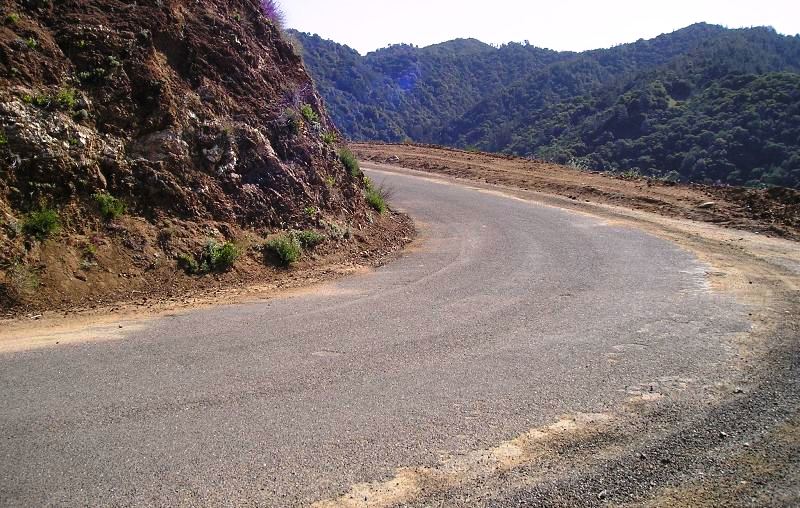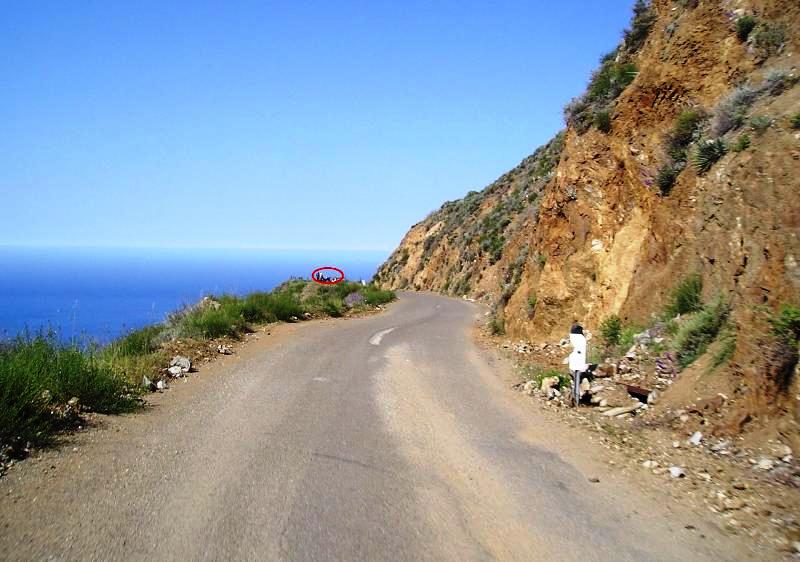 Simply amazing the road -the road and the views.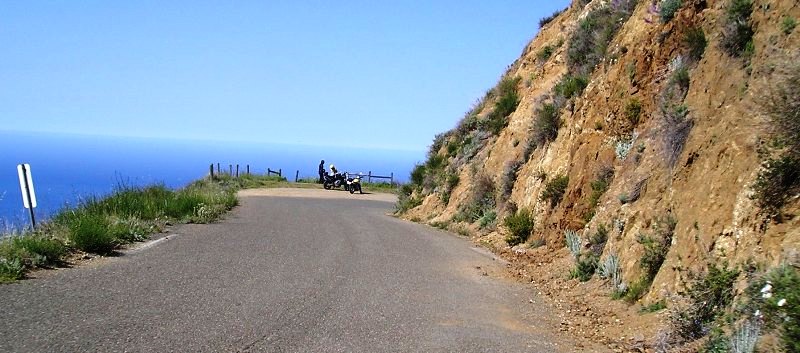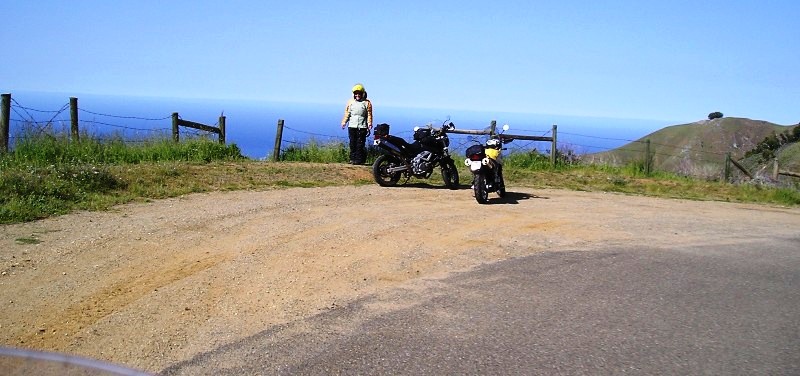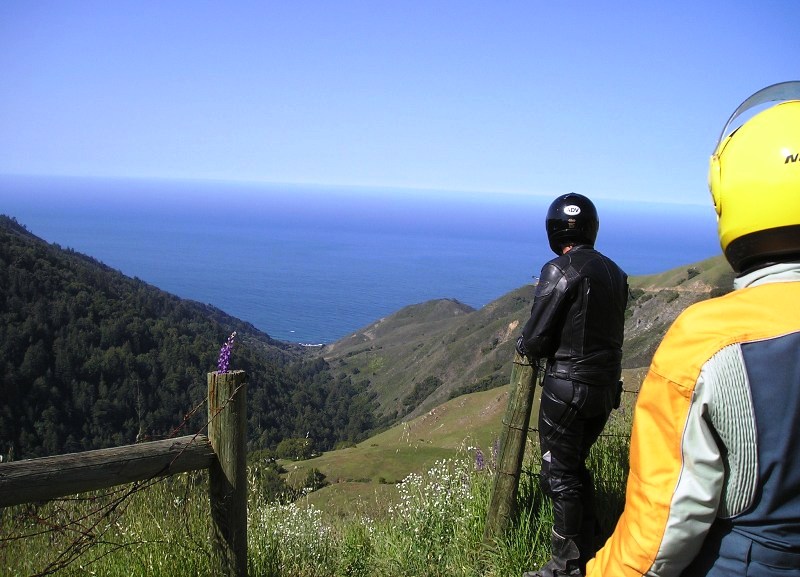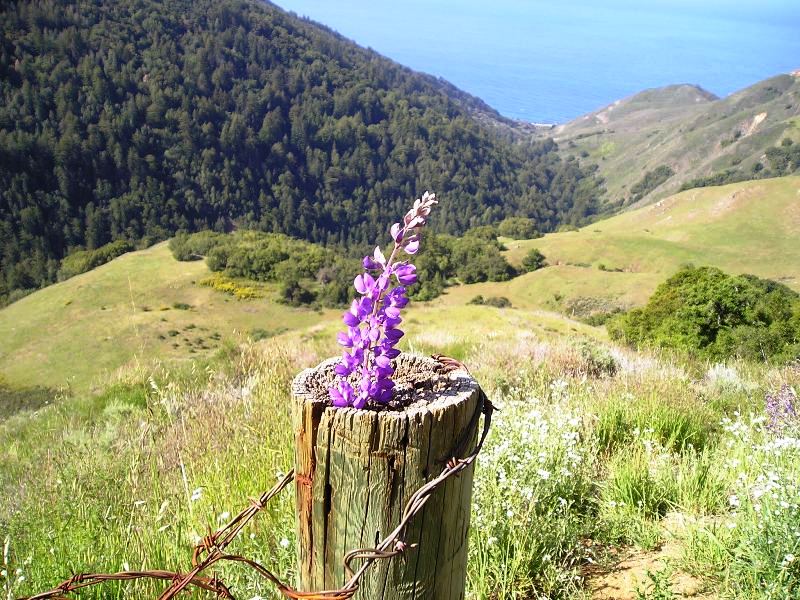 Shelly adds beauty wherever she goes ...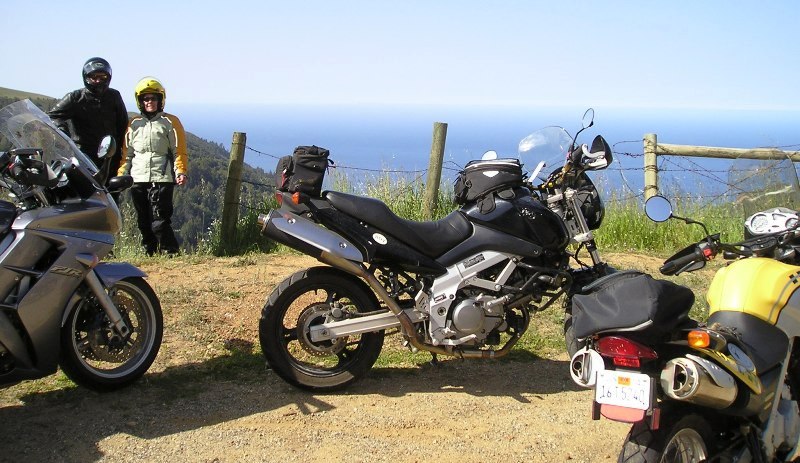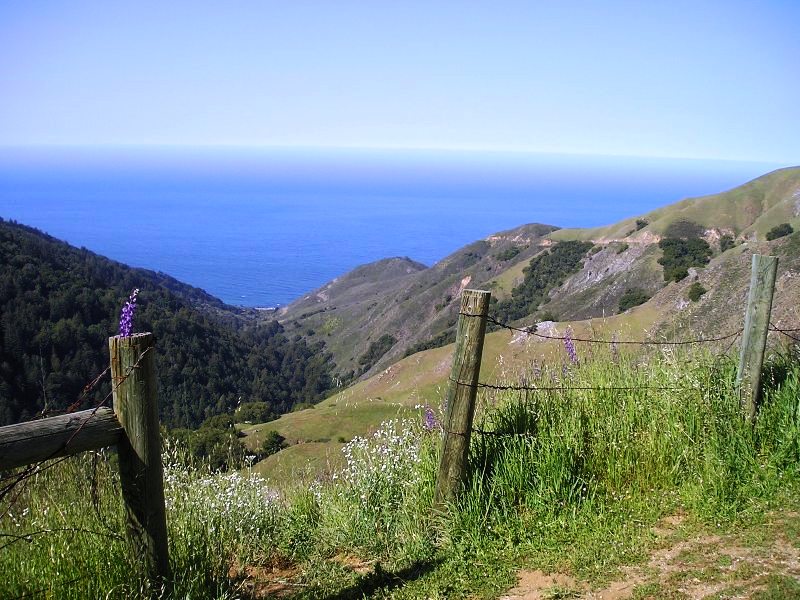 .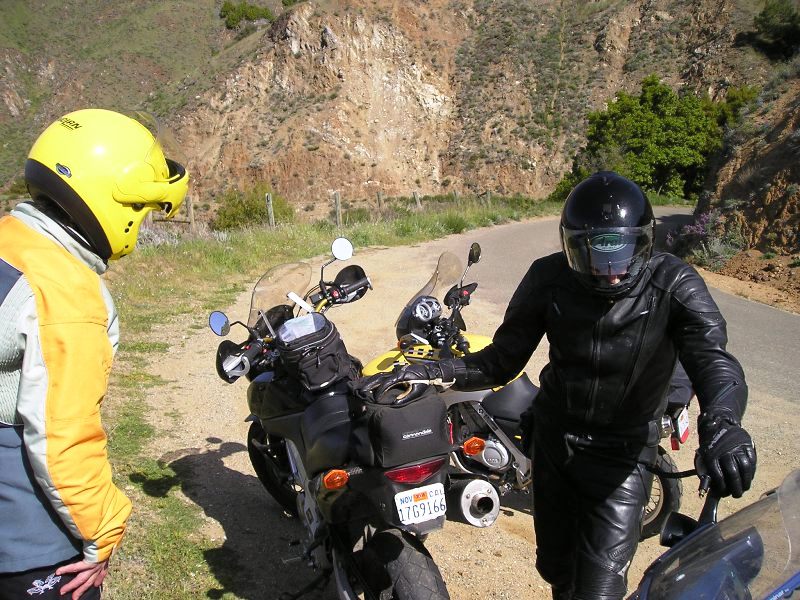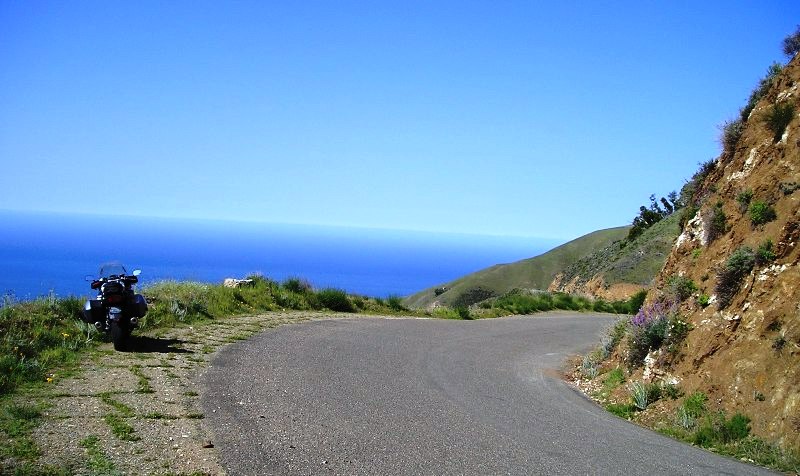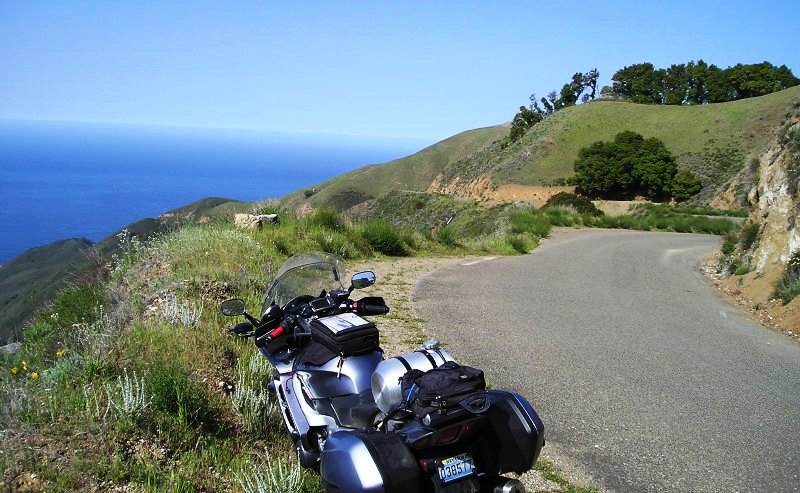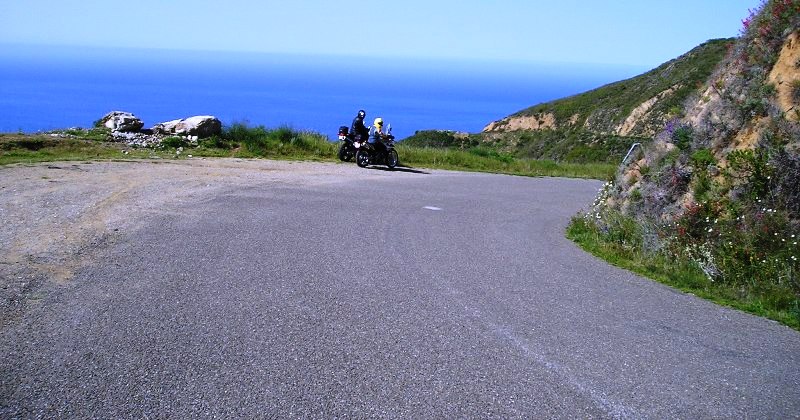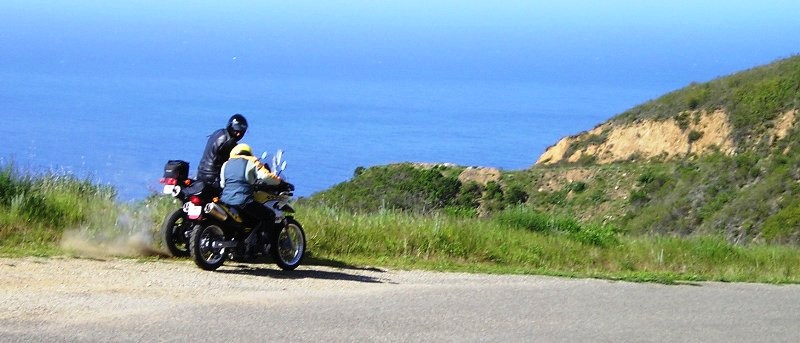 Wayne doing his part for erosion ..note the spinning tire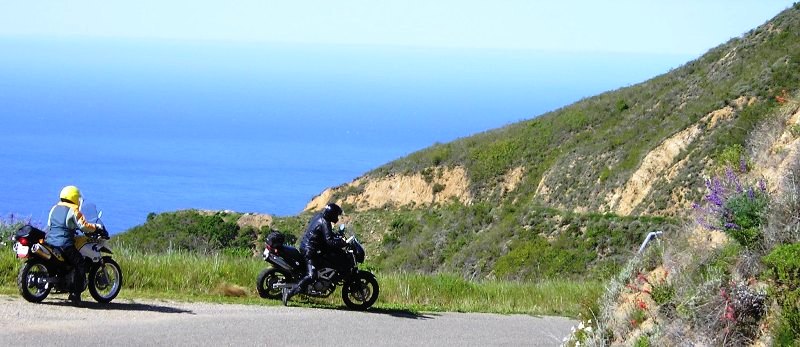 ....and he's off!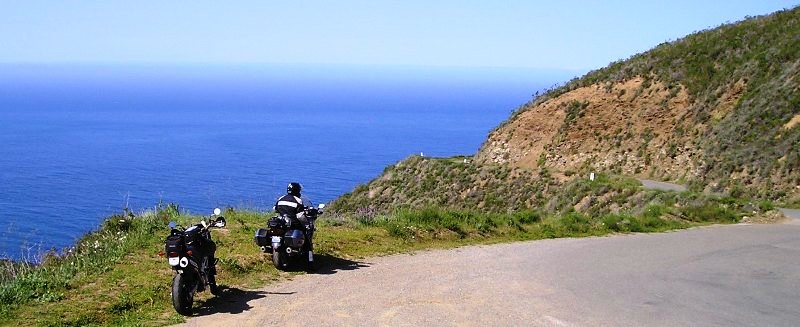 Renojohn taking in the view.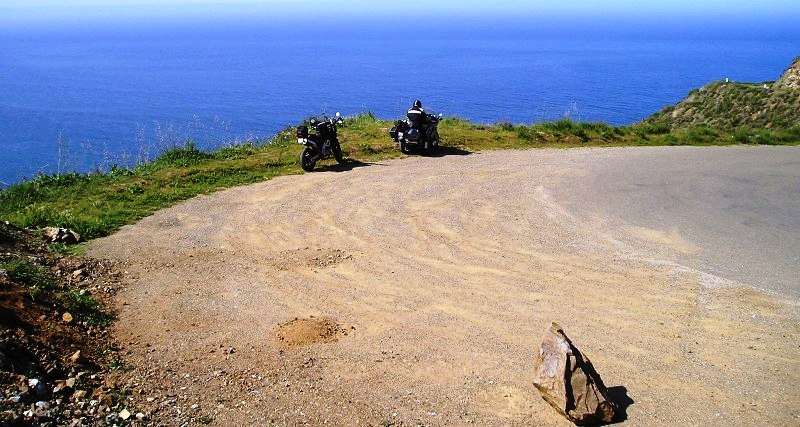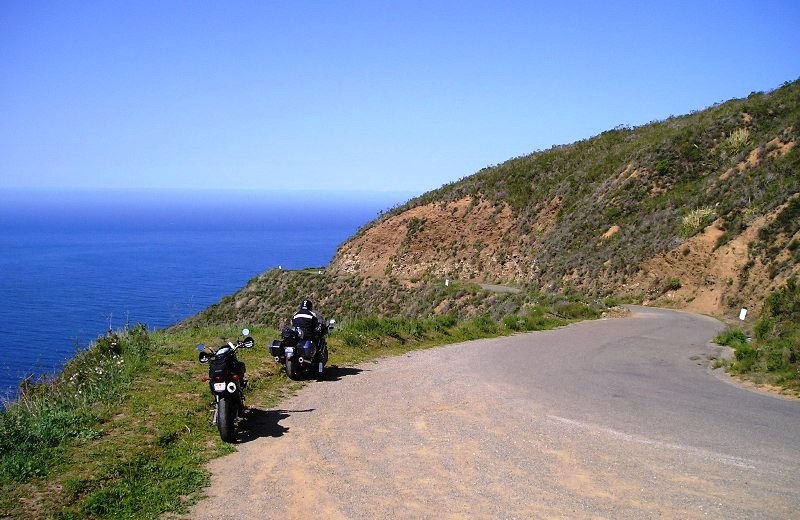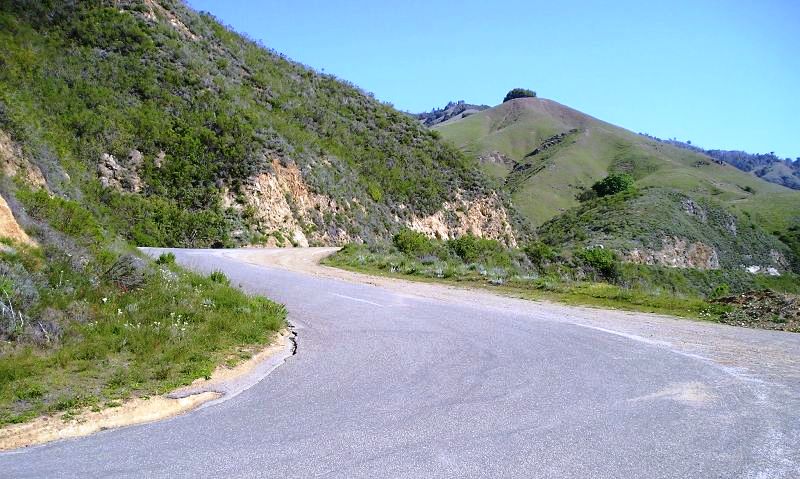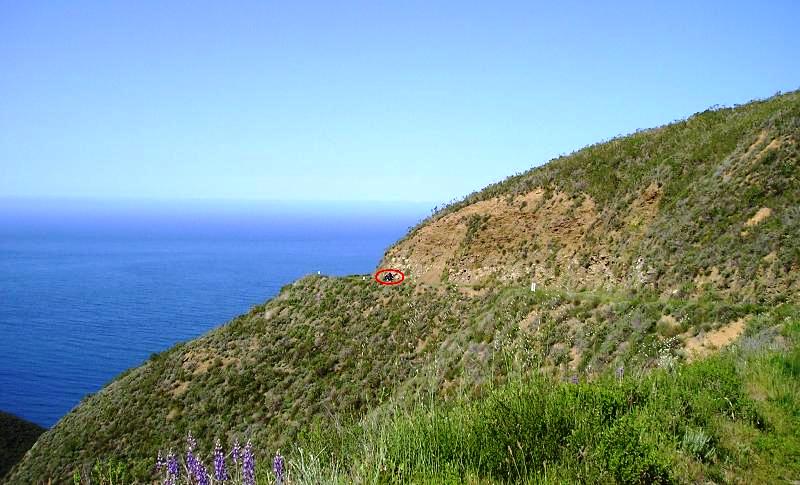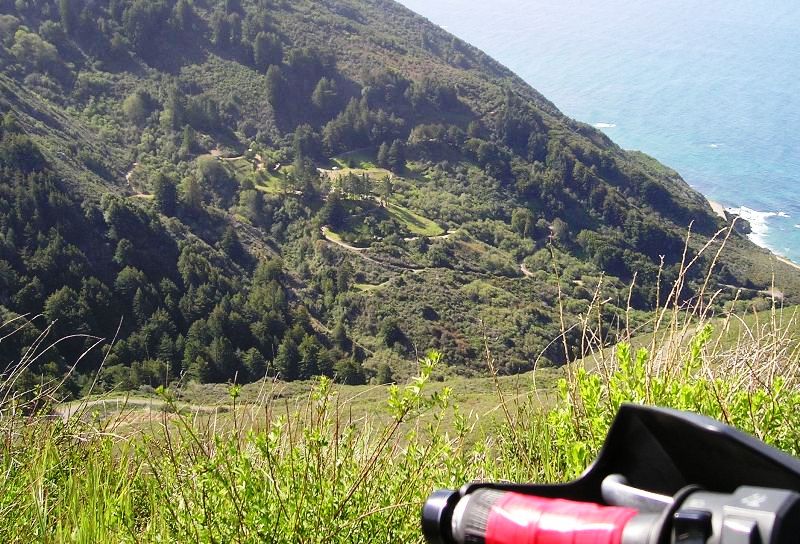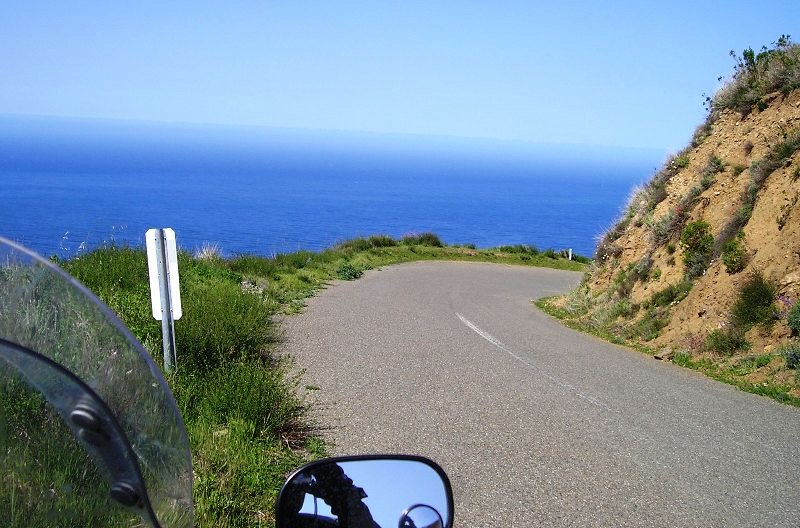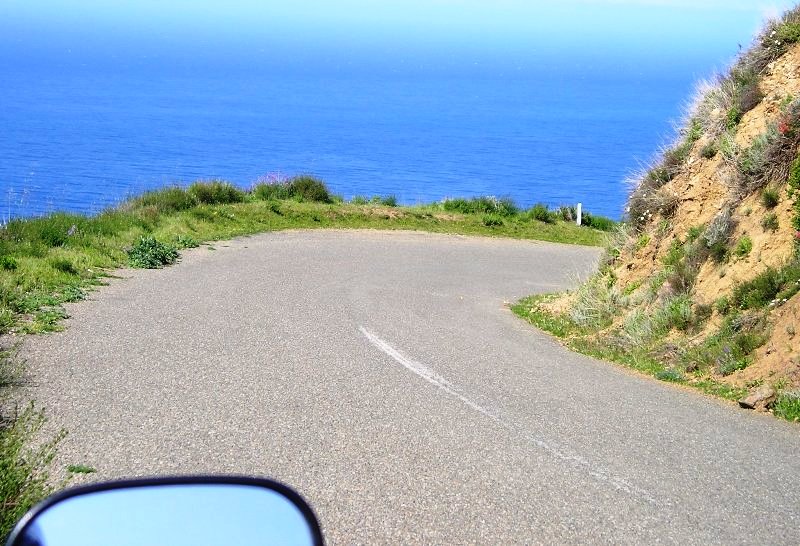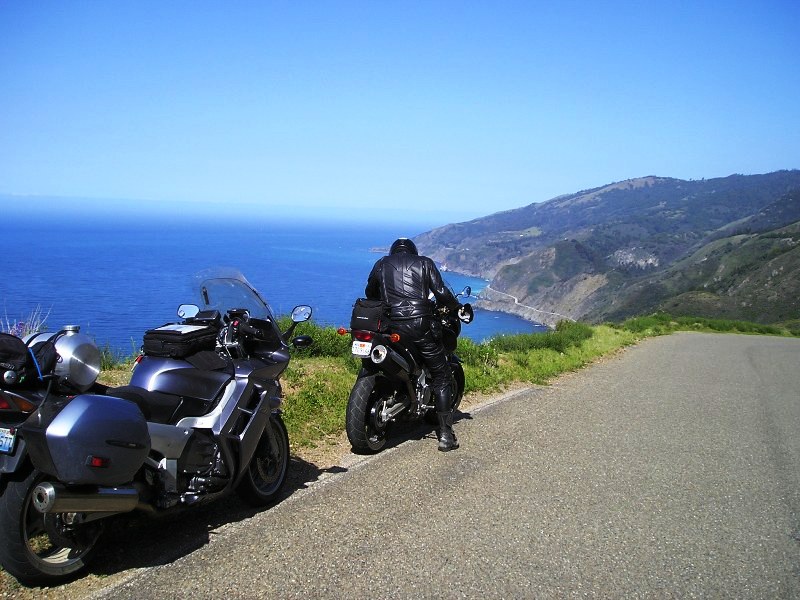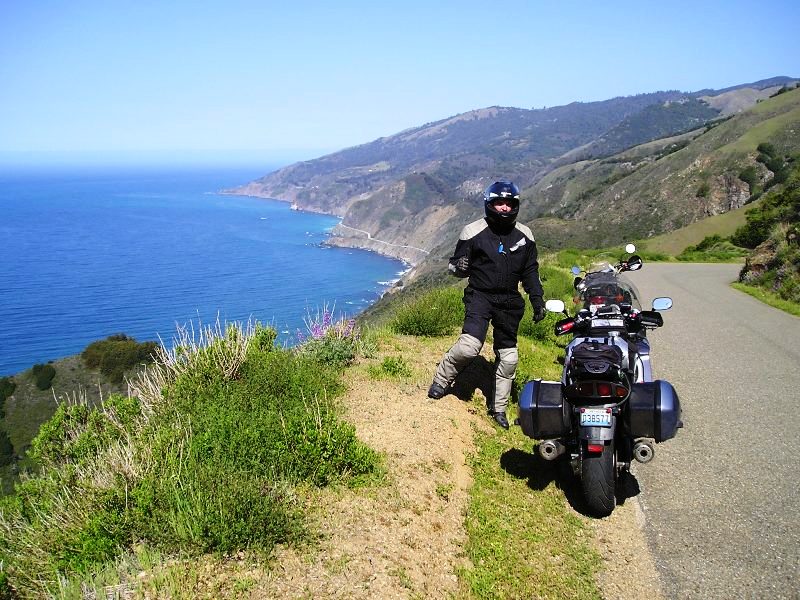 Thumbs-up from Renojohn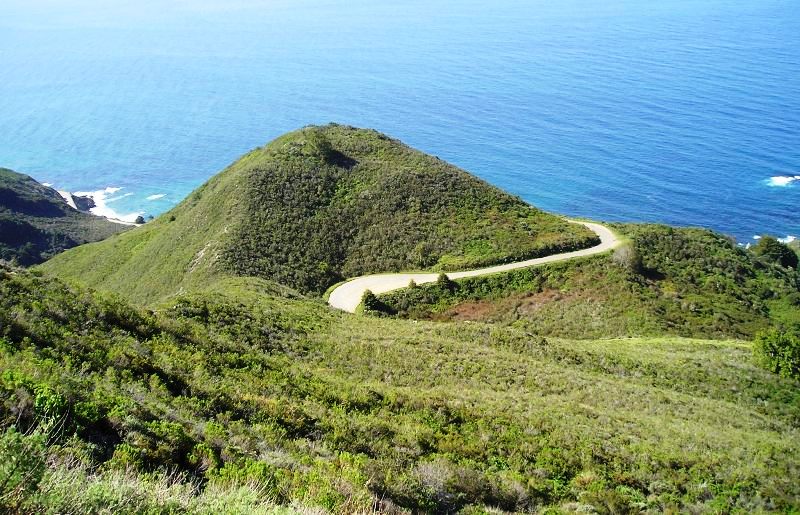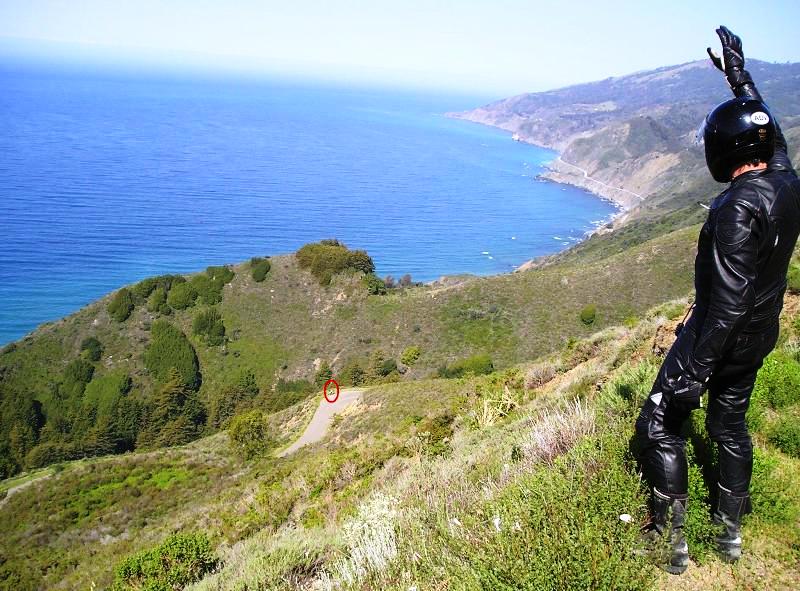 Wayne waving to Shelly ...note her circled in red below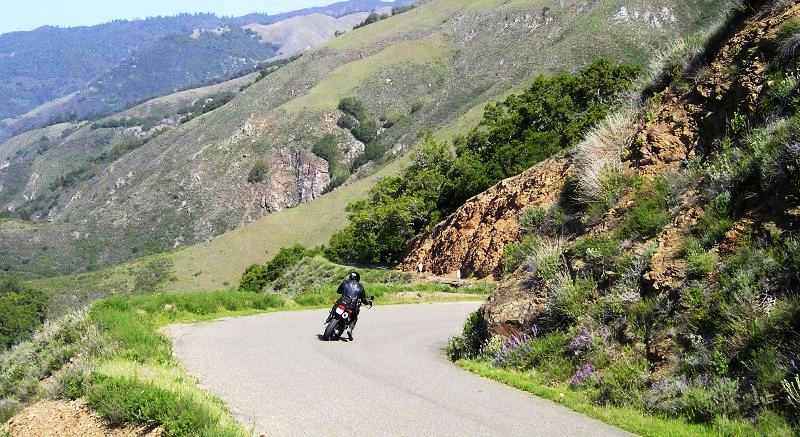 Wayne about to put the foot forward and flat-track this corner ...that's how Wayne rolls !!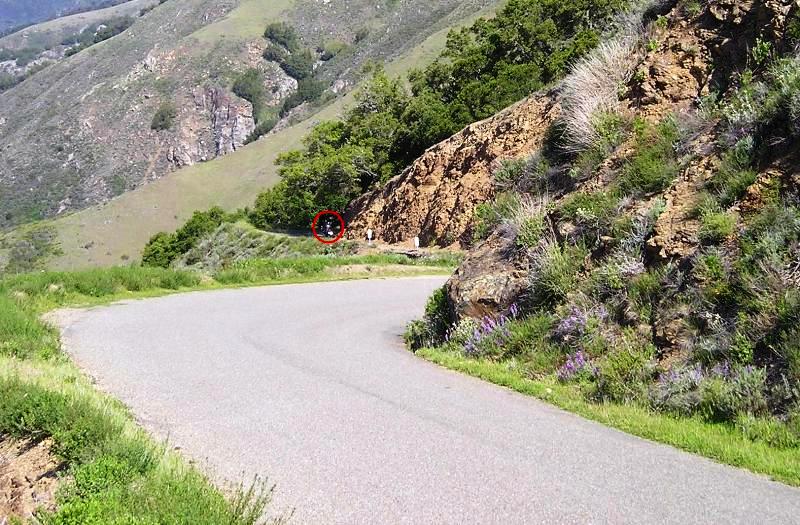 Gone in no time ...Wayne can ride a moto-bike my friend.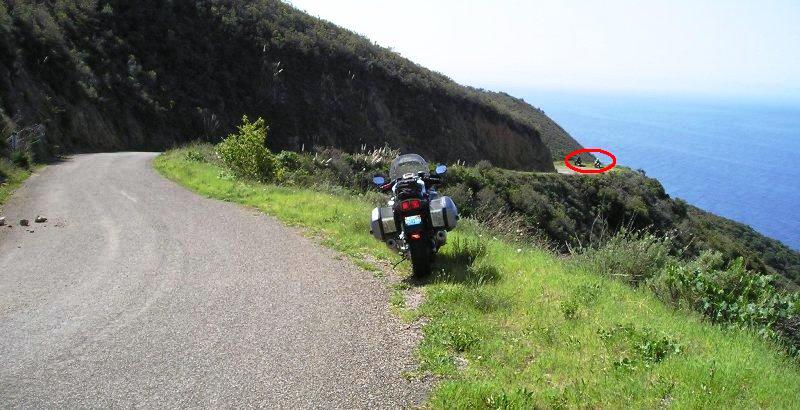 Too many amazing views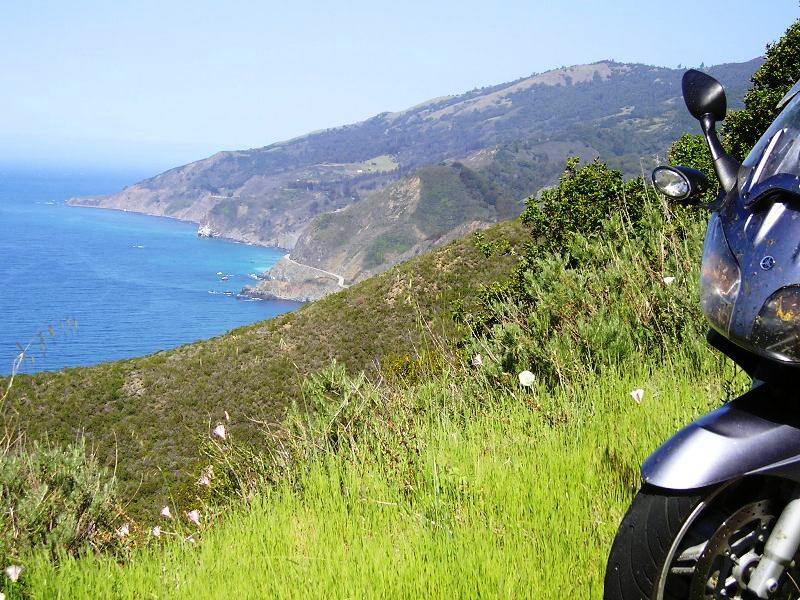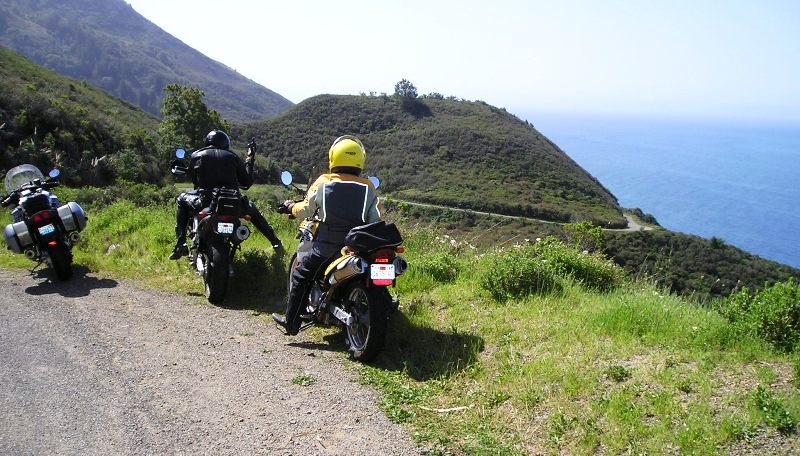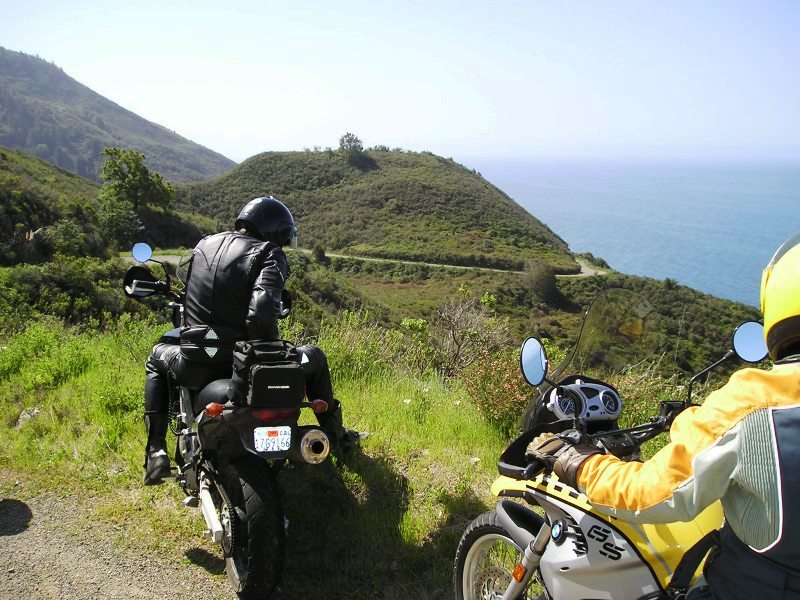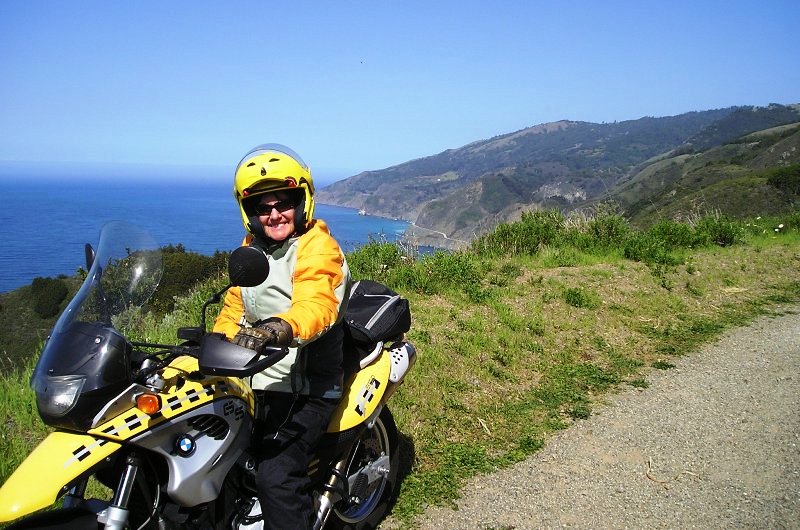 How can you not smile .....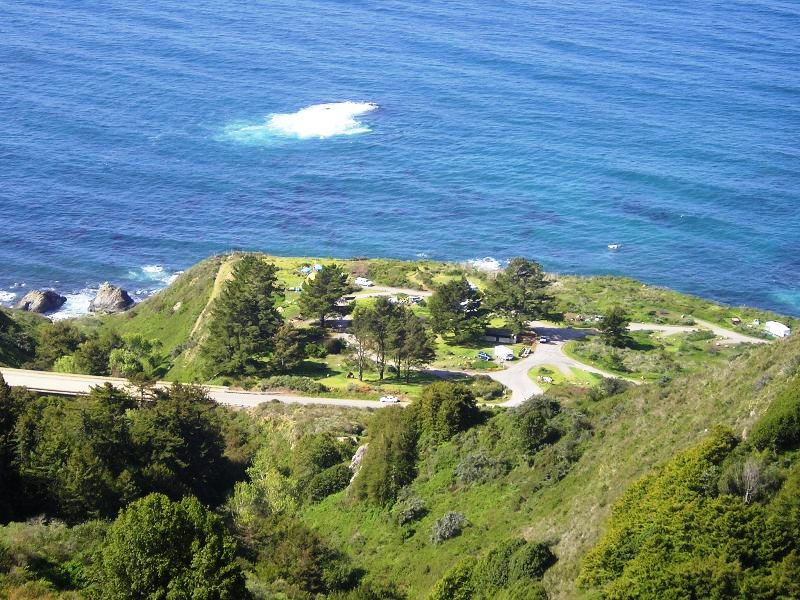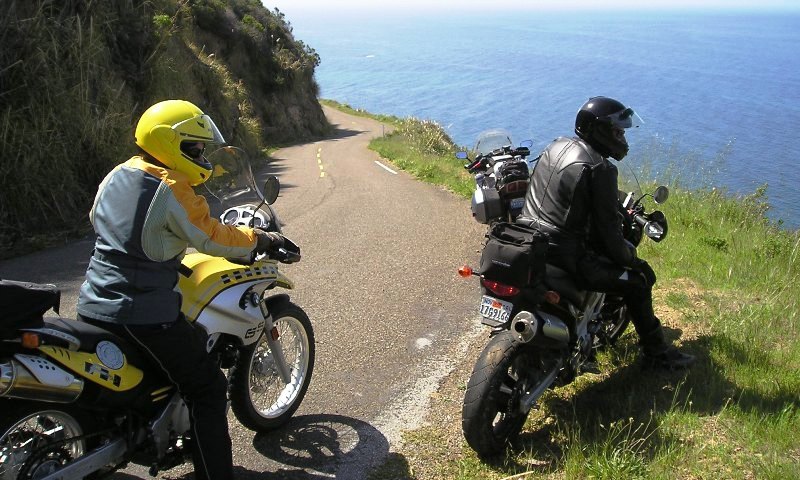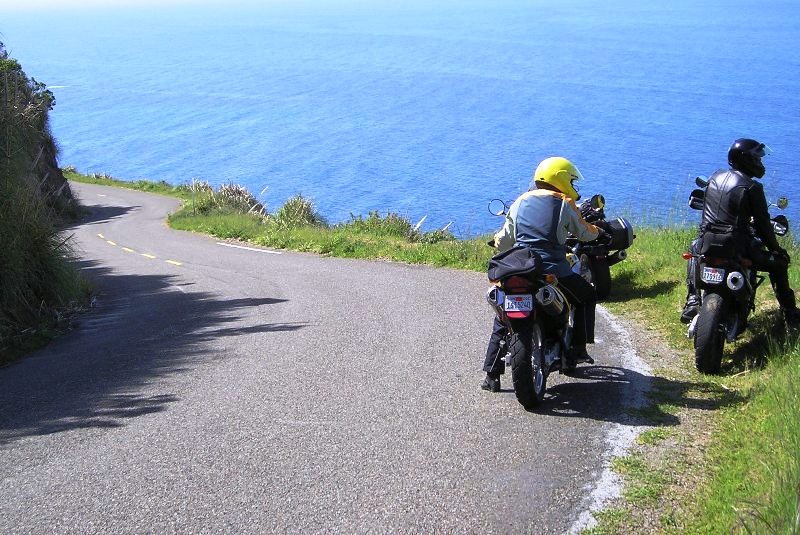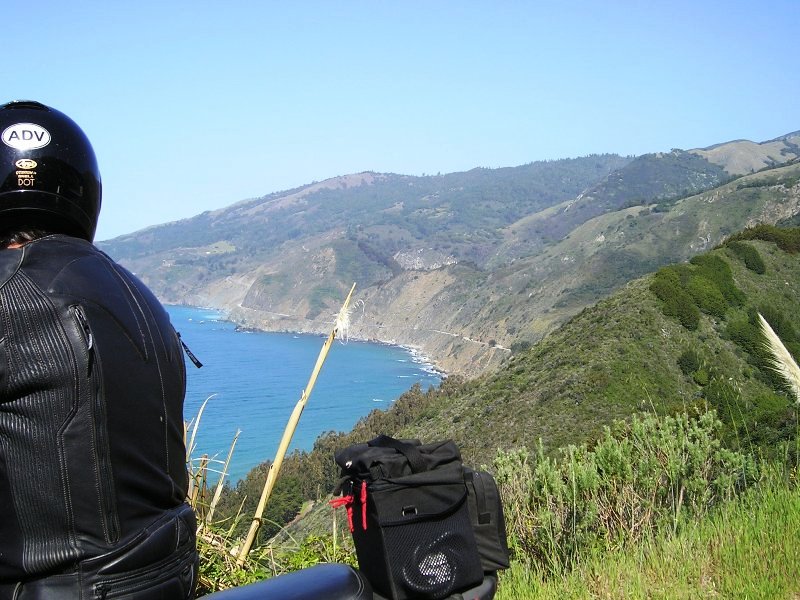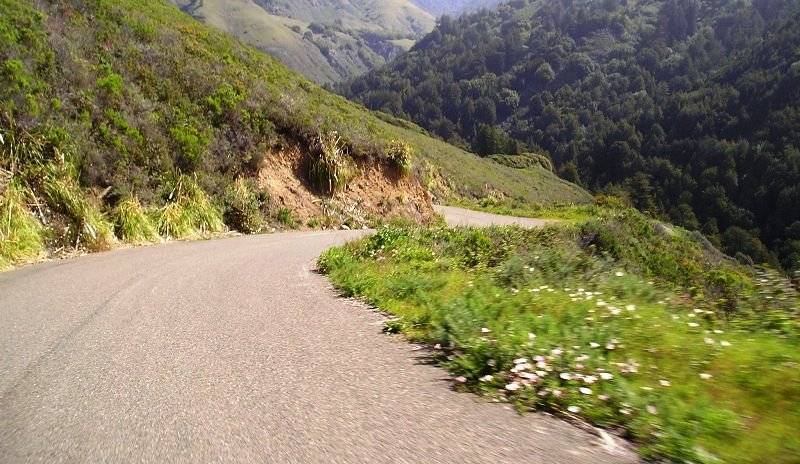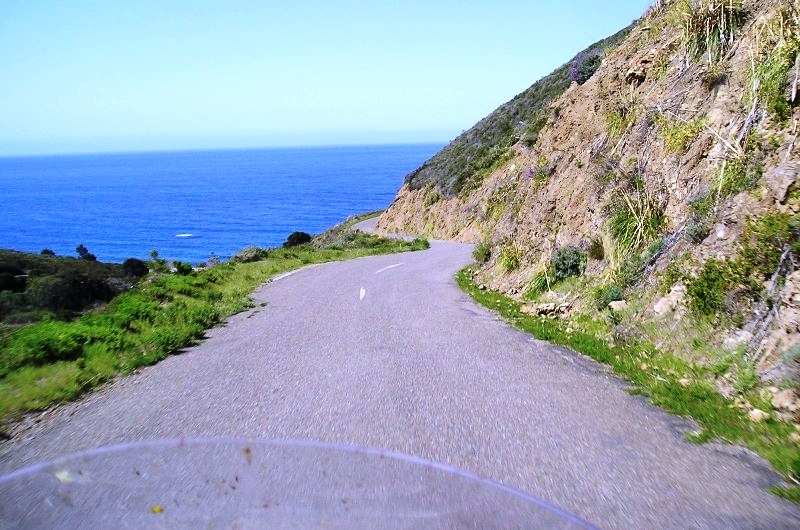 Wow, amazing stuff!! One of the most spectacular roads a person could dream of. ...and we caught it perfect with good weather and vibrant colors and hardly another sole around.

Wayne and Shelly,
Huge thanks for all of your generosity, hospitality and for escoring me through this great area.

Looking forward for you to come to reno to repay the fun.
---
---

After goodbye's I head north on hwy 1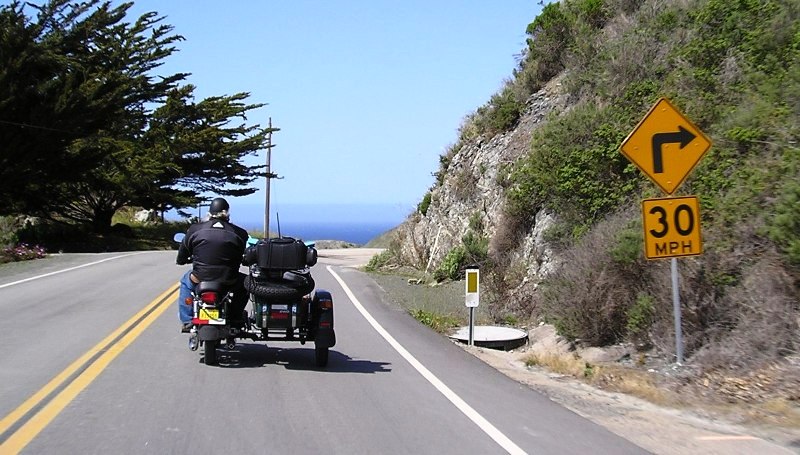 Come up on this interesting ride. Not a Ural I don't believe?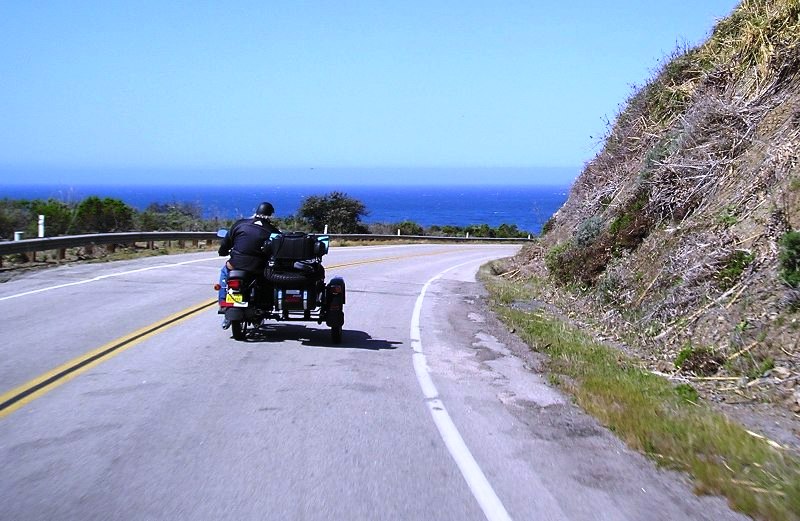 The pilot had to work pretty hard to efficiently maneuever it ...note him leaning in.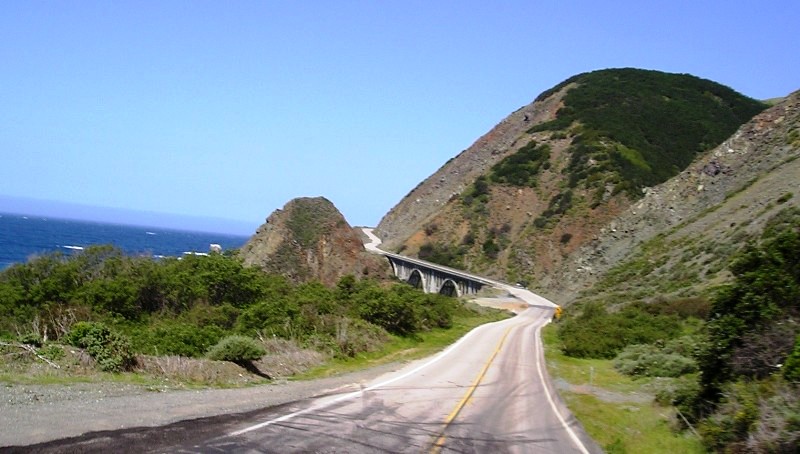 !!- I N C R E D I B L E -!!
I had hwy 1 to to myself. Note: No traffic either direction. I was the only one out on this beautiful Monday morning.
I made my way up to Monterey where I zig-zagged over to 156 and over Pacheco pass.....

---
---
---

Crossing over I-5 on 33 I see a V-Strom that looks a bit familiar ...even better, I can tell it's pilot has been riding it hard.
Rarely do I do this ..but I followed him into the gas station .......
And Yep, sure enough, it is Ted!! I haven't seen Ted since last June when he was in Reno and we traded some fun.

What a chance encounter today!!! Ted was on his way back from some serious riding in Mexico ...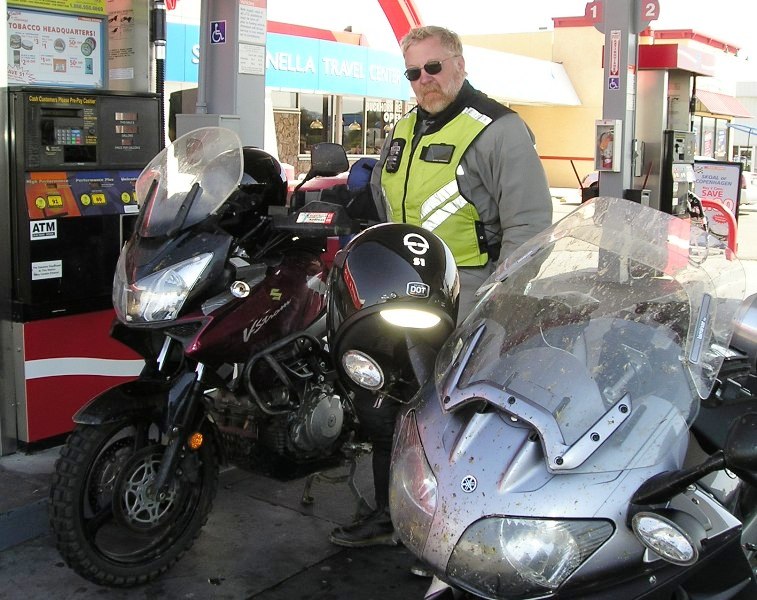 We traded strories and he showed me his banged-up V-Strom (of course Ted rides the men's version)
Ted was also banged up himsself with some cracked ribs.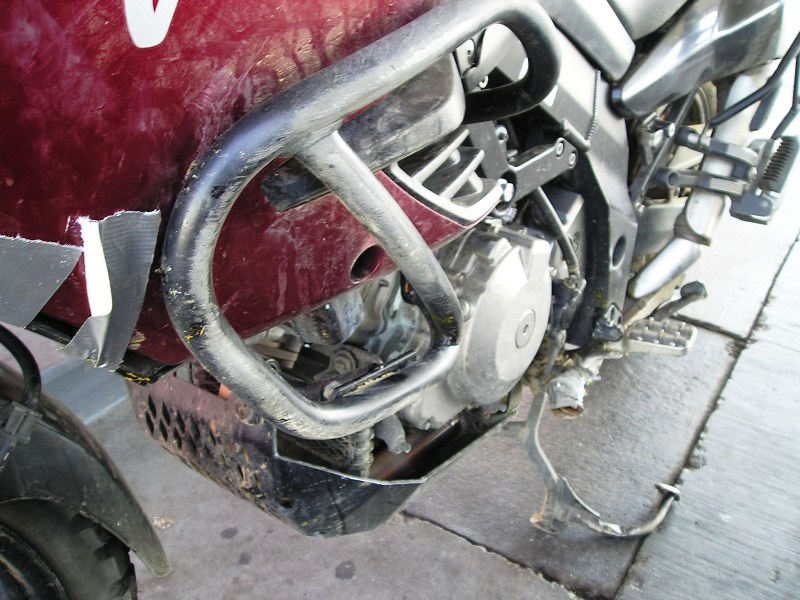 Messed up radiator, ..also note the shift lever .....Not sure where to start when describing the abuse that Ted put this bike through.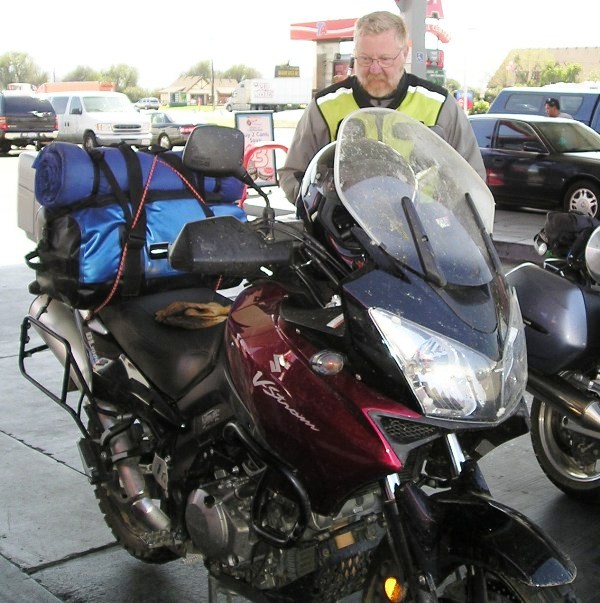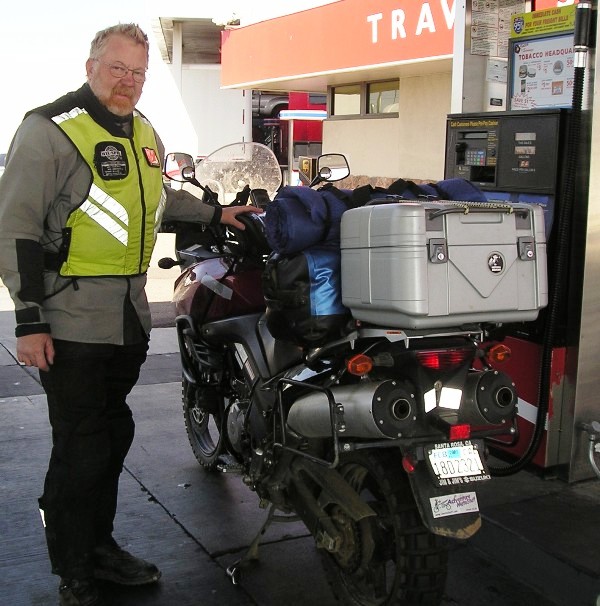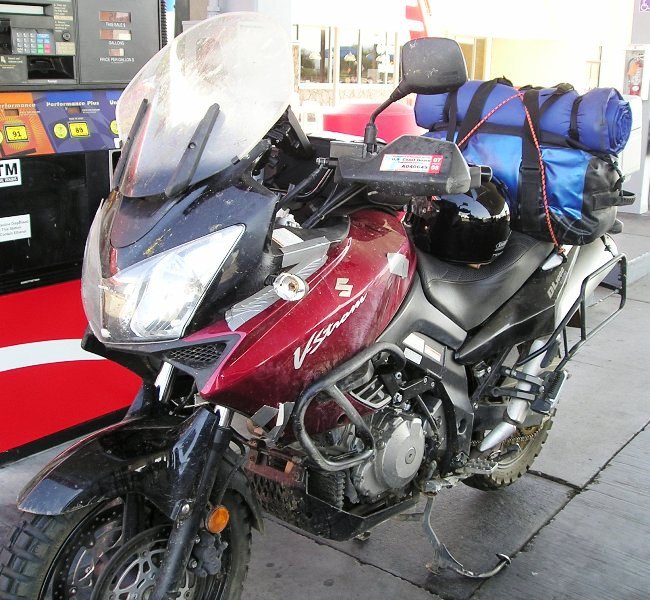 Great seeing you Ted .....you're my hero ....so glad the coincidence gods brought us together.
I'll be linking Ted's ride report from here when he completes it.
---
---

So eventually I make my way up into the Sierras ....did 49 on the way down so this time I aimed for back roads such as this .....it was nice to be back up in elevation and always on great roads.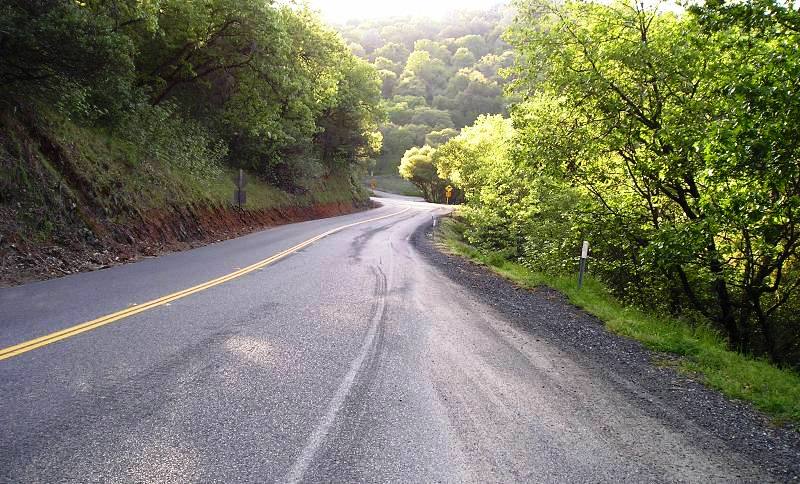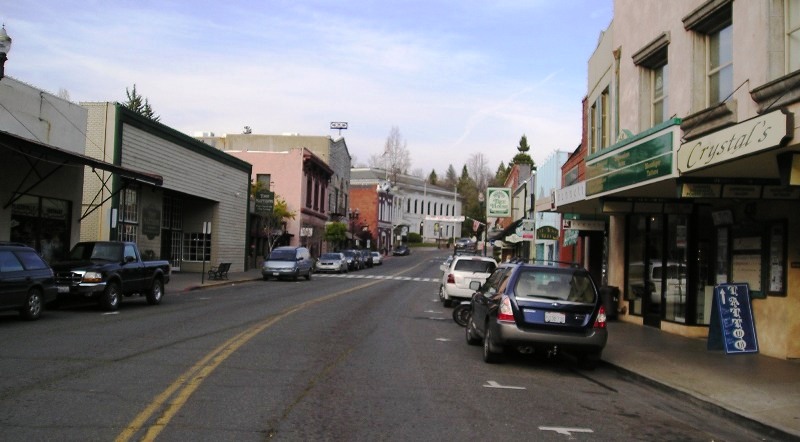 Downtown Placerville USA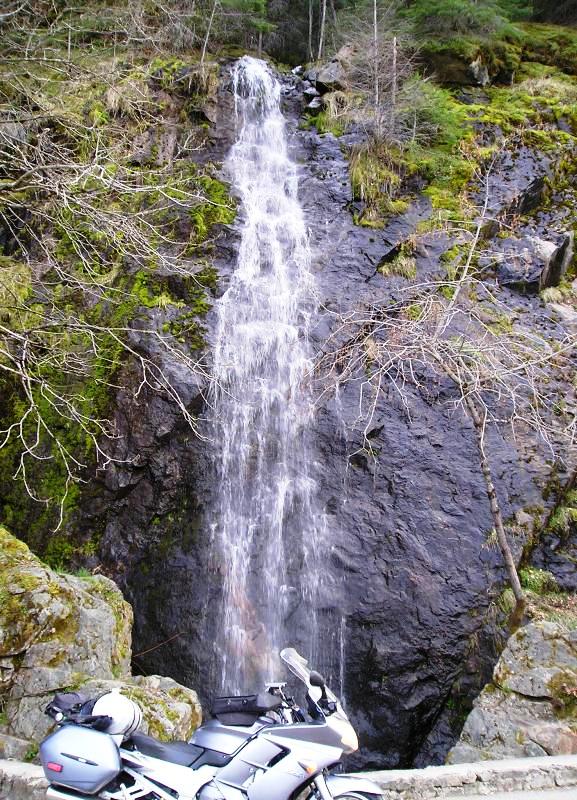 Getting chilly, but the FJT was ready for the mist from this waterfall.
And I put my winter gloves etc on....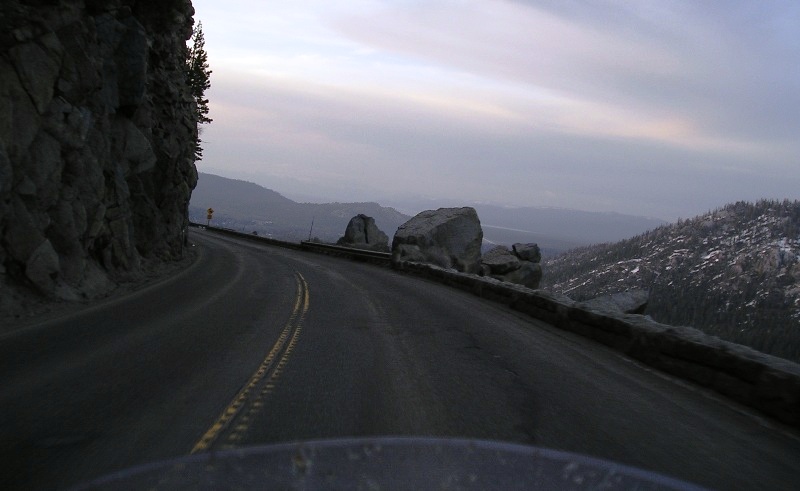 Starting the descent from Echo Summit into the Tahoe basin.




Roads were dirty from recent snow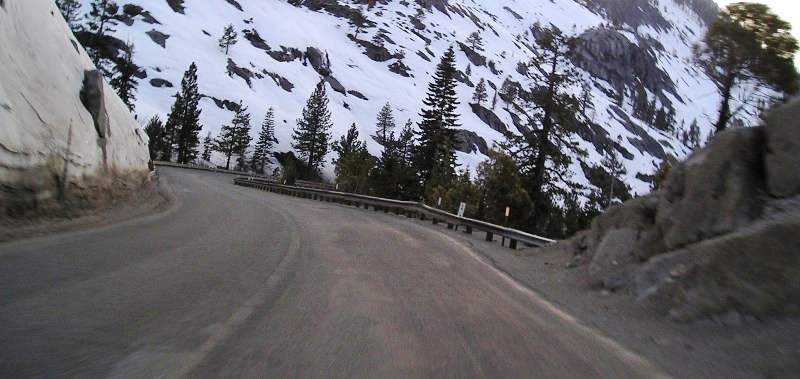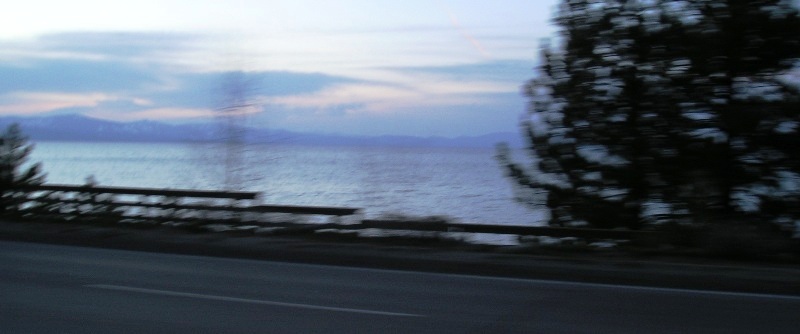 And a blurred shot of Lake Tahoe as I go by ....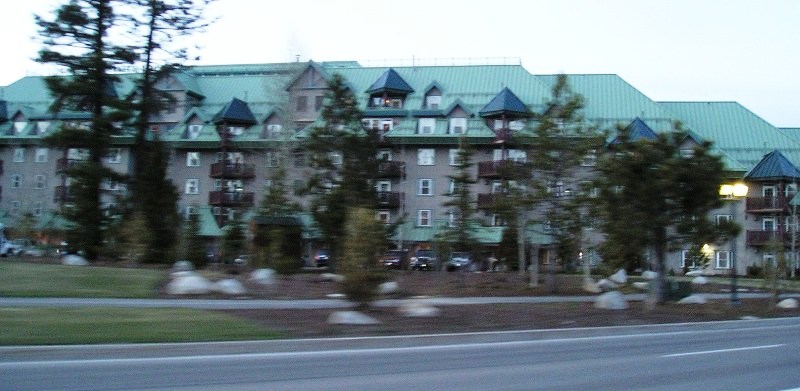 One of many southshore hotels




Where the casinos start .....
Is where the Battle Born state of Nevada starts!!
......I was yards from being in my home state and it felt great.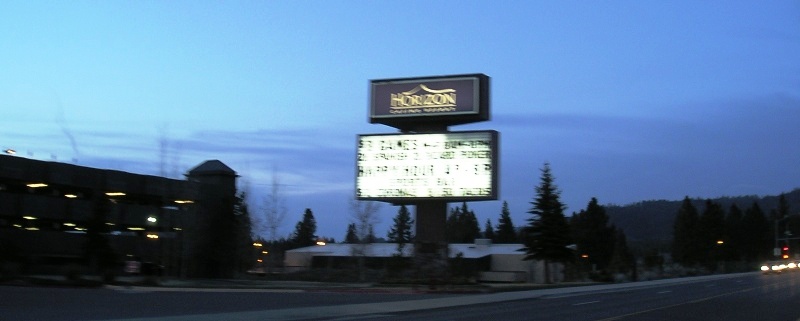 Wanted to get through the Sierras before dark ...I wasn't far behind.
.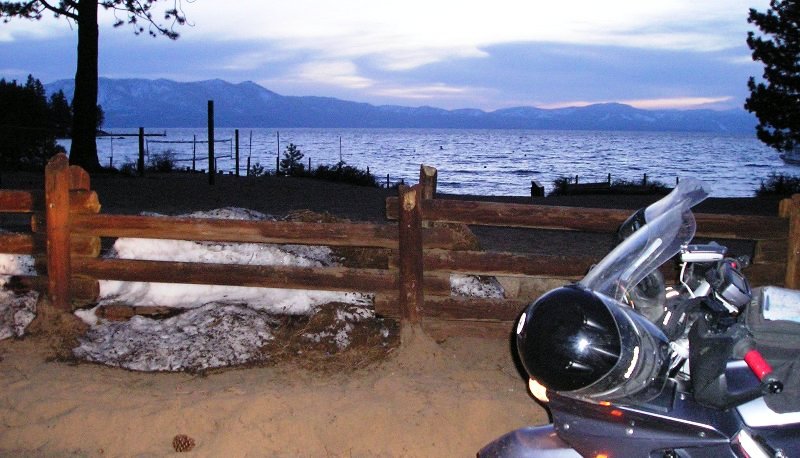 A couple of evening shots of the bike soaking in the cold but beautiful view of Lake Tahoe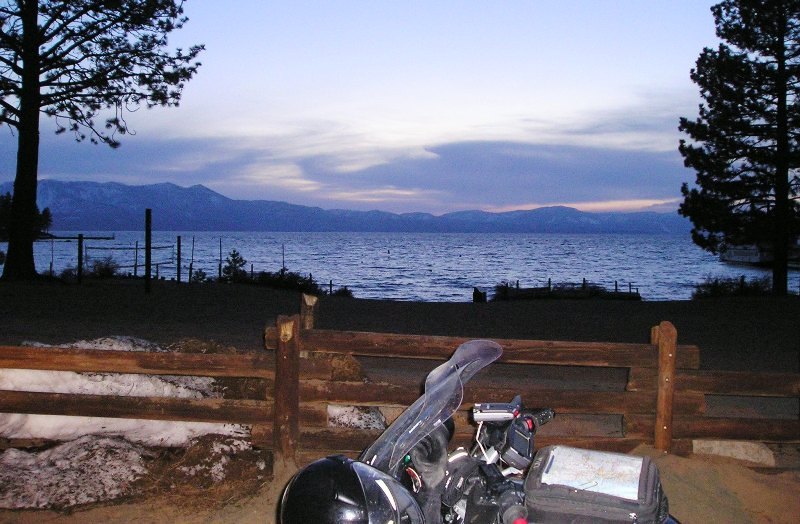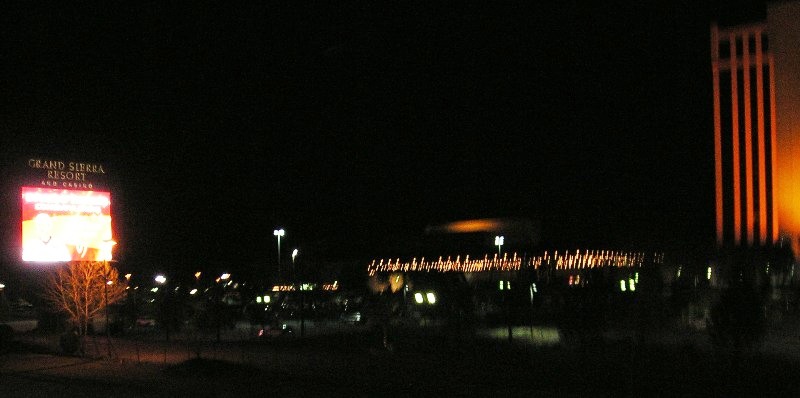 Blurred shot as I ride through a Reno freeway ......
Not far from the house now, I was glad to be home
A great four days (3nights) out having fun with great guys, great roads and wonderful scenery. Must say it is definately up there on the list of long weekend rides.

Huge thanks again to Don and Wayne ......you're hospitality made this trip a great one.
Thanks for the ride-alone
Riding Moto-Bikes is good fun
Many of the pics were here were taken by Don and Tim ...thanks for sharing them guys
---
NEXT