2007 Mexico Bike Trip
4
The place I was determined to avoid ...and here I am
Later this afternoon I found myself dropping down in elevation and not far from Oaxaca! Crap, I thought, Iíve only covered a few hundred miles!!! ÖAnd Iíve been riding my ass off all day!! If the other side of Oaxaca is anything like this (and i'm confident it is) I wonít be able to make it to the coast of the Pacific Ocean today.
A quick stop, about 30miles from Oaxaca ...I spoke to some locals who told me that Oaxaca would not be a problem as far as any troubles. Either way, I had little choice but to call it a day once I got there.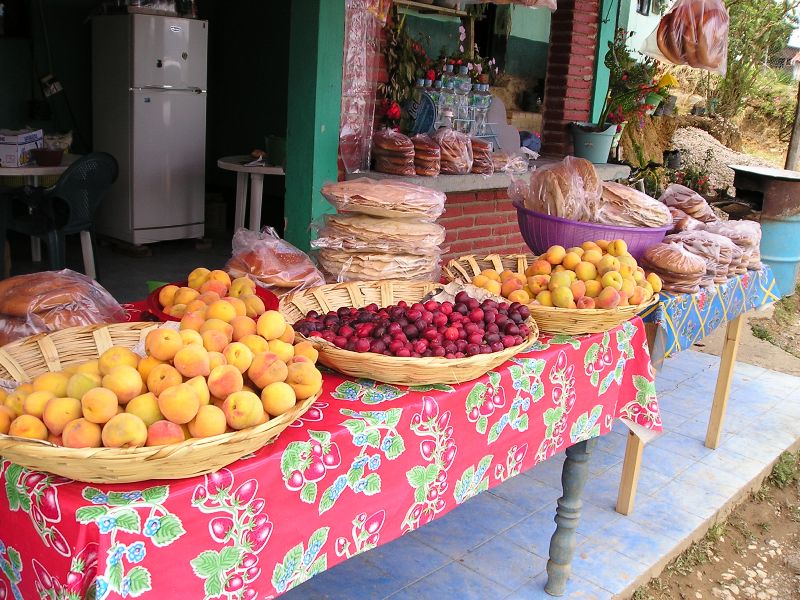 So I dropped into the big city of Oaxaca. Apprehensive but confident that it would be OK. I was tired from the last days as well as the current dayís ride -where I was beaten up by this wonderful road #175. Stumbled into a nice hotel by the name of Posada Del Virrey in the heart of the city. They let me park the bike inside in the foyer. They agreed, before seeing my DIRTY bike ....you should have seen their faces when I rode it through the front entrance and into the foyer area where I parked it on the marble floor.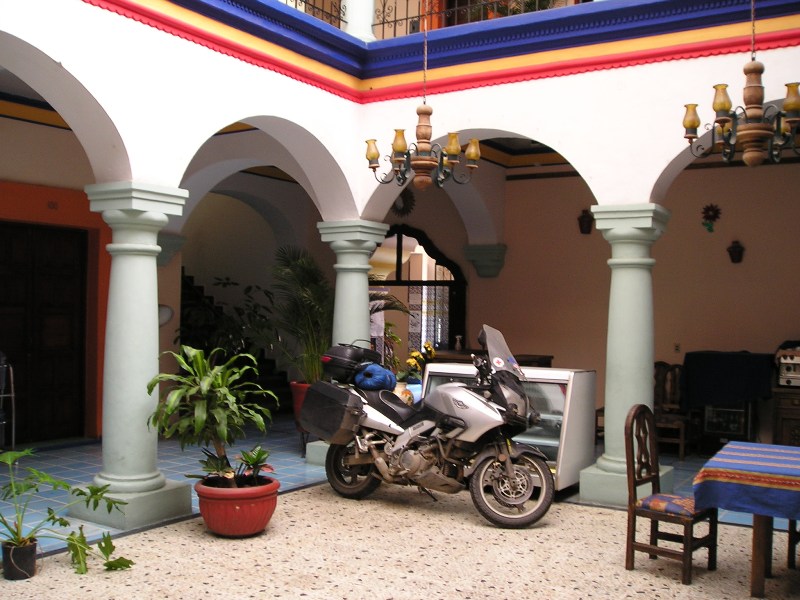 I really think the V-Strom adds to the interior beauty of this nice hotel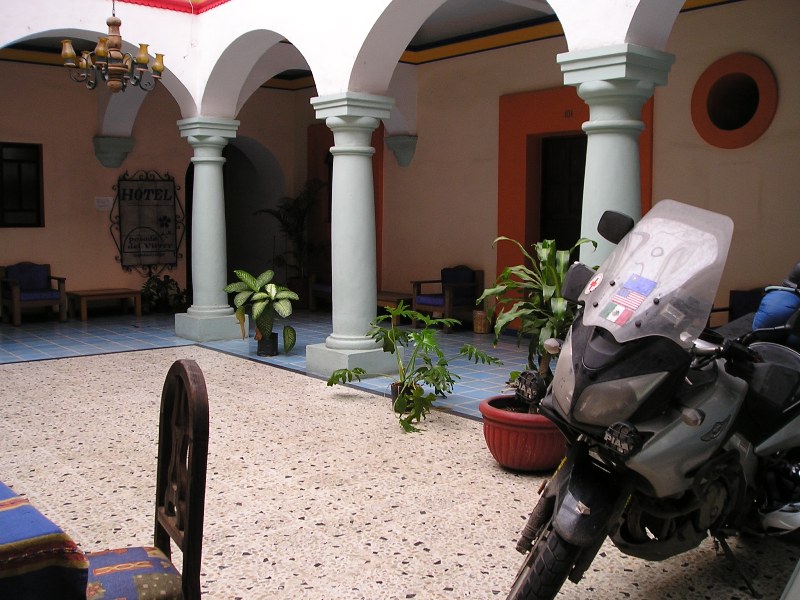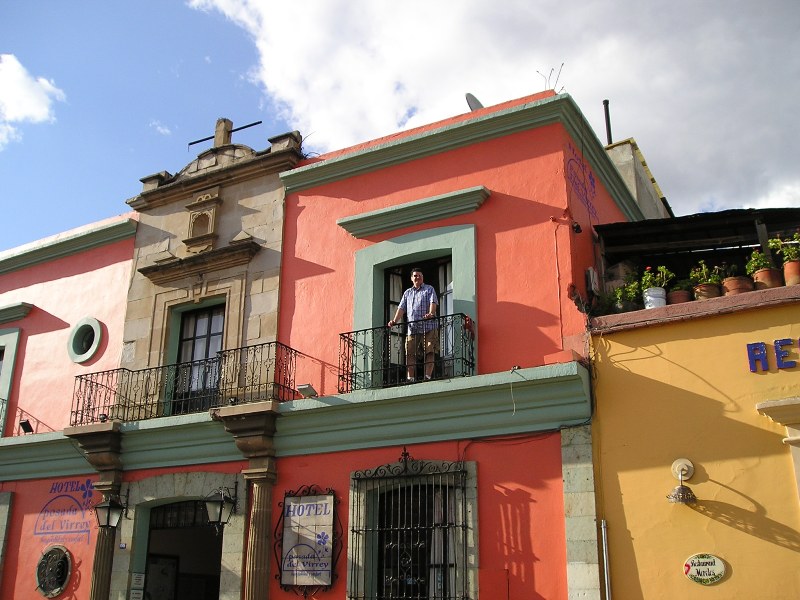 I gained a freindship with a young fellow who worked at the motel, ...and he took this picture of me standing on my balcony.
So, I got cleaned up and went to check out this city via foot.
My, what a wonderful and beautiful city! Very traditional, great history and a mature and fun spirit. No sign of any of the riff-raff that I had been concerned about. I was so thrilled to be able to experience this city Öand to think that we had marked this as a spot to avoid.
Oaxaca has the record for most churches ..including seven famous ones downtown. Öand this pre-Easter day was a huge day in that tens of thousands (if not many more) were out in preparation for Easter. This tradition included going through all seven churches. This made the streets packed with people, mostly familes as family and religion are two very important things in Mexico
A real celebration and each church having lines and lines of people coming in and out. Truly a site to see ..and to think that I stumbled on this by chance!!
Mexicans as a whole love Jesus, and Iím convinced that Oaxaca sets the pace for others to follow when it comes to this.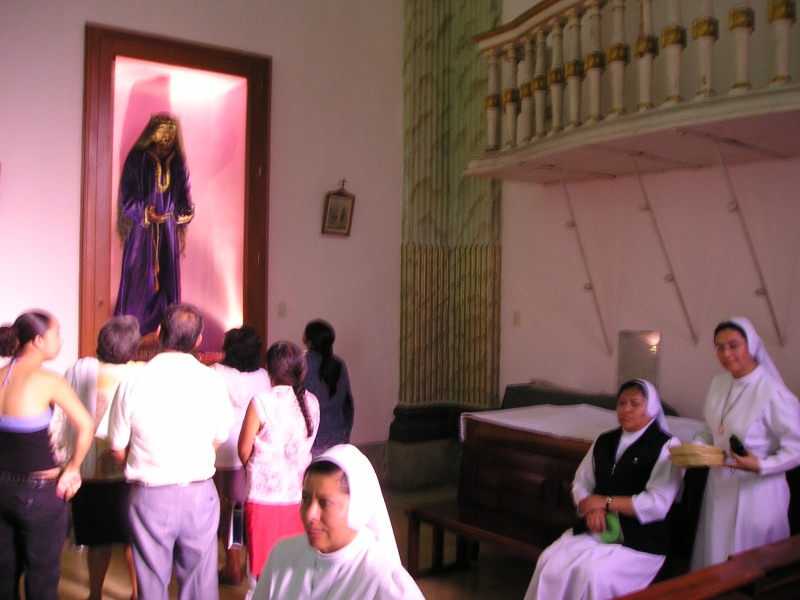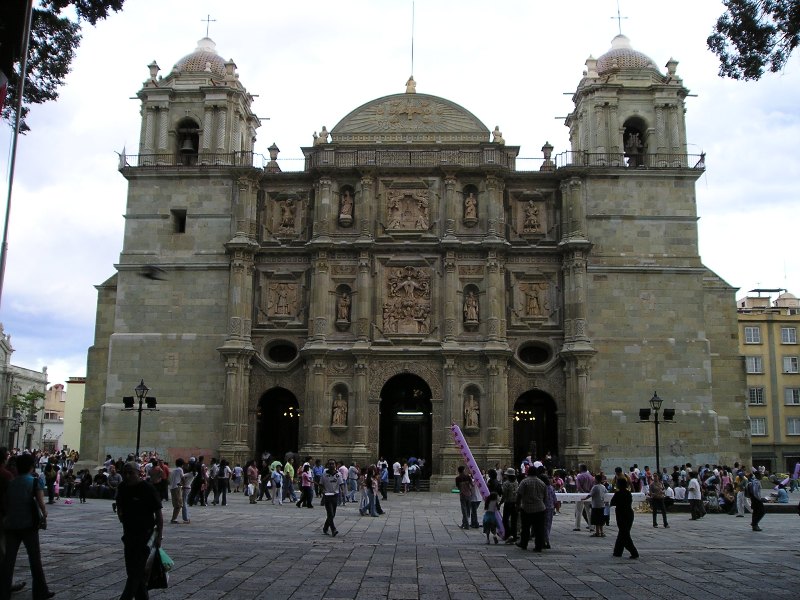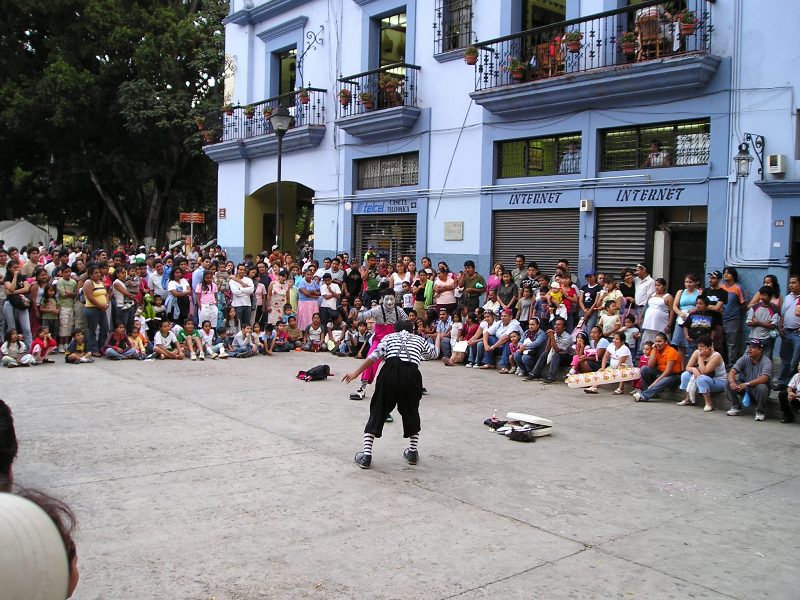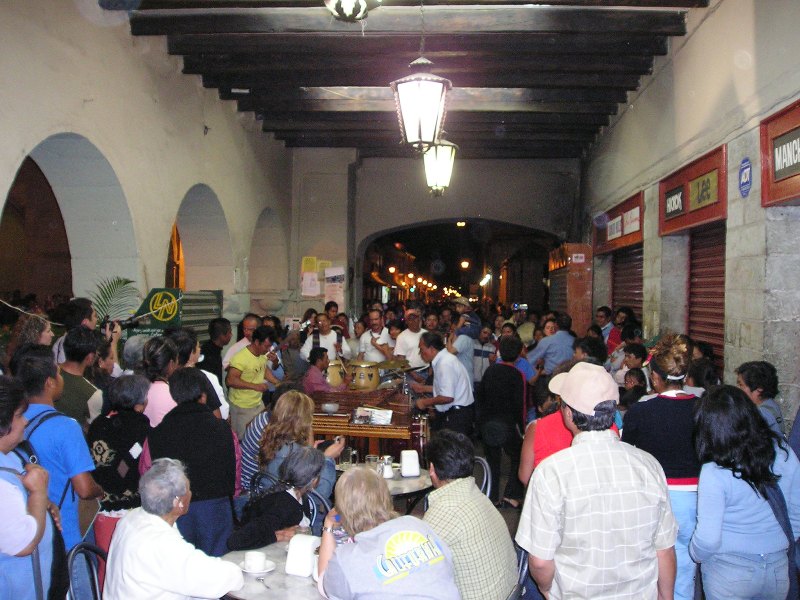 I met some wonderful people including a restaurant owner who rides a GS and he shared some thoughts on roads. He told me that my next dayís ride would be just as good as what I had just done Öand he infomred me that this road #175 is the most dangerous road in Mexico!!
Wow!!, another great day of riding ahead!!
So I walked the city long and hard, took in as much as I could and then got some sleep in anticipation for another great day of riding.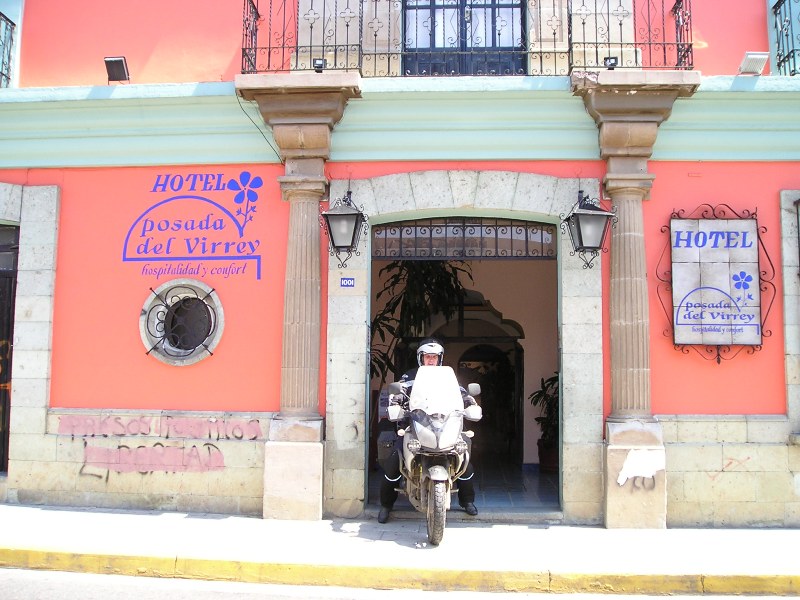 Here I am the next morning riding my bike out of the Hotel.
Oaxaca is a very special city, I look forward to going back and enjoying it more.

---
---
---

1 2 3 4 5 6 7 8 9 10